Gabriel and Gina and Dawson
Life and events at Gina's place
Before we get to the actual events in this update, some random snapshots of daily life at Gina and Gabriel's.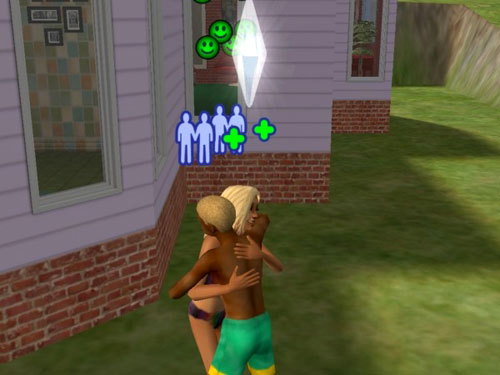 Best friends with Meadow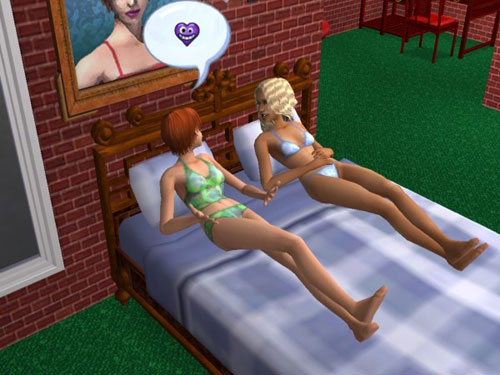 "So whaddya wanna do now?"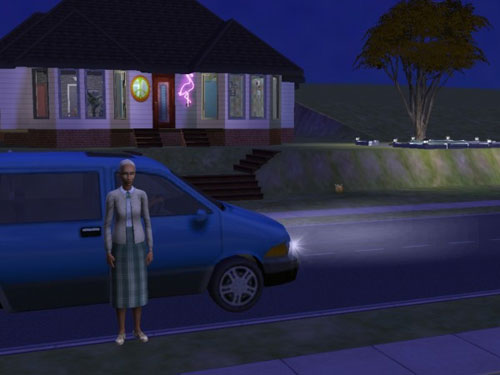 The Midnight Nanny, right on schedule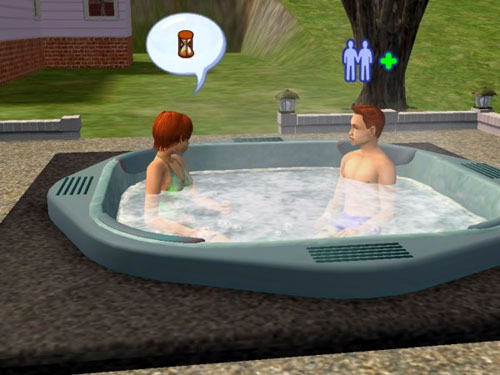 Talking to her dad about growing up.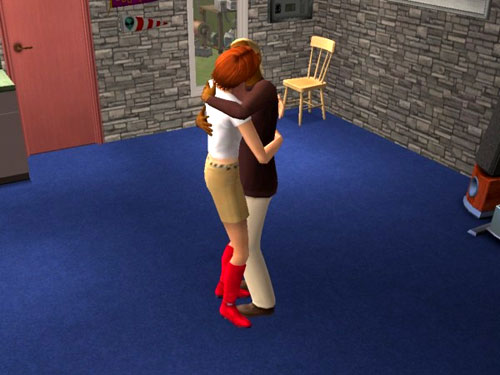 Gina and Dawson.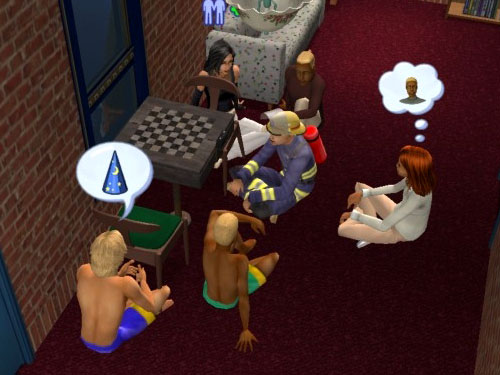 Massive hanging out.
Gina always seems to be in the tub when I install patches and upgrades. This has amusing results.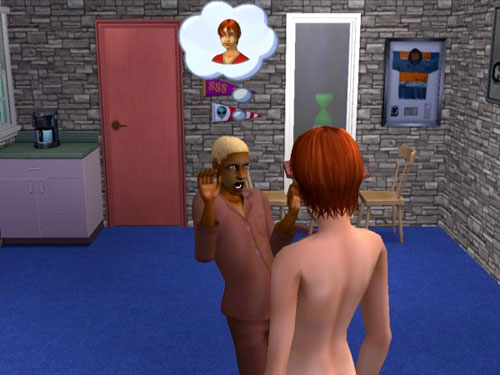 "Mom, geez!"
Gina's wasn't the first lot to have a car (that was Suzette) or a dance sphere (that was Sally; I should post that picture some time) or a buyable hot tub (that was The Place), but she was the first to have all three.
New toys!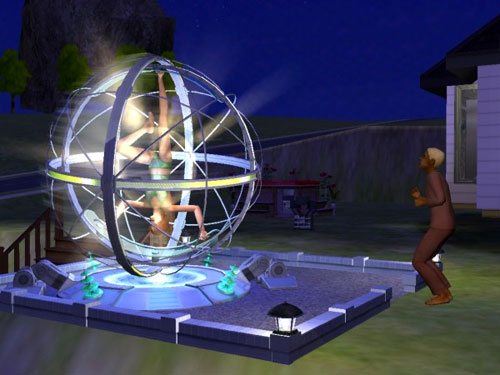 "Go, Mom!"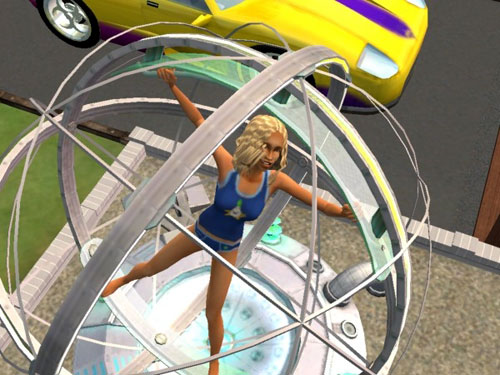 Gina's special friend Katelyn tried it out too.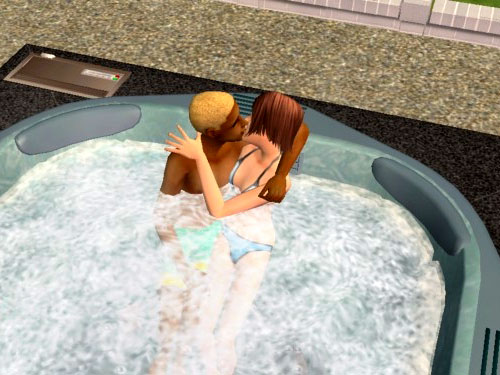 Gabriel enjoys the hot tub.
Somewhere in here, Dawson Day notionally graduated from college, and finally relinquished his International Man of Mystery status by moving in with his lover and his son.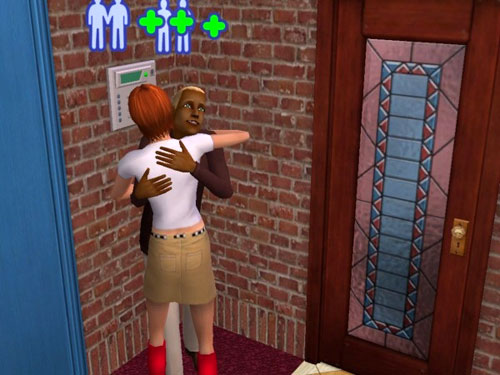 Welcome Dawson; here's your plumb bob!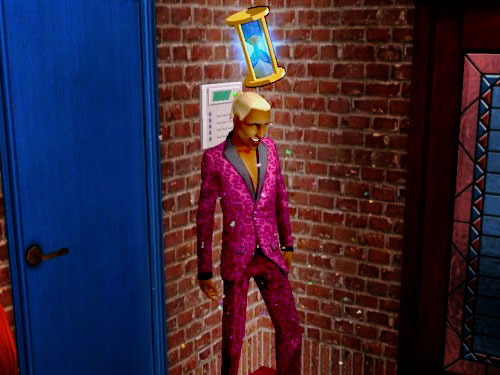 Whoa, funky threads!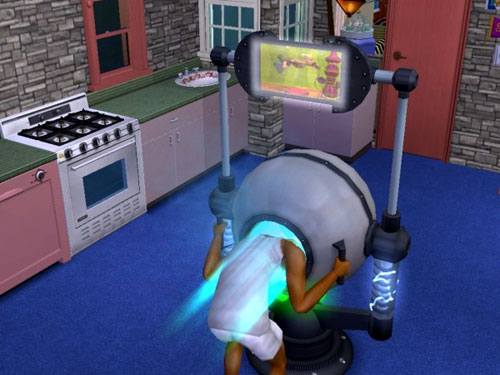 "Ooh, what's in here? Hey!"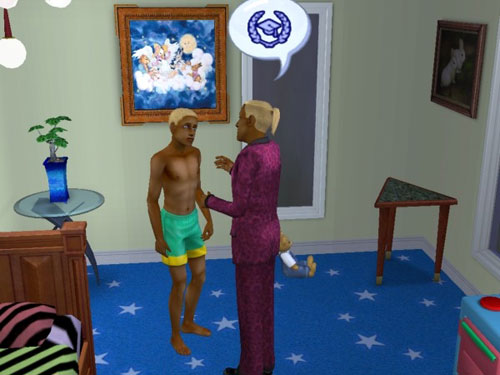 "College is a great place to meet people!"
Dawson and Gina got started with the in-home dates at once, and by the time he went off to his new government job, he was in a Good Mood.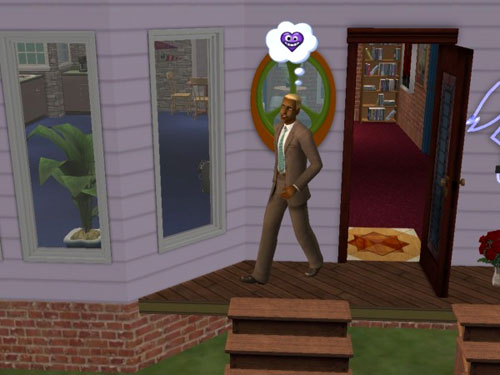 Woo hoo!
A few more Popularity snapshots.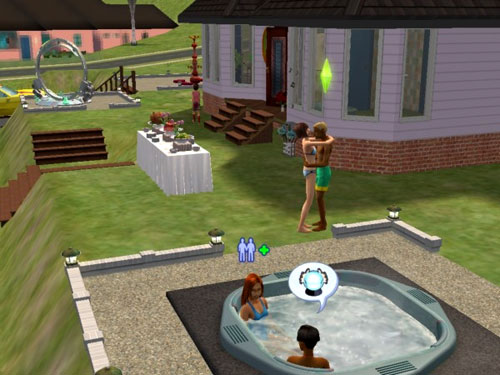 Yet another party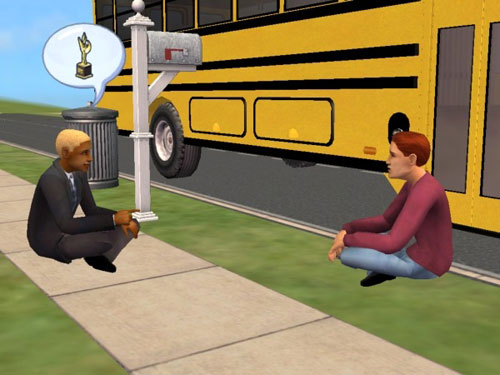 Gabriel and his teenage Uncle Phoenix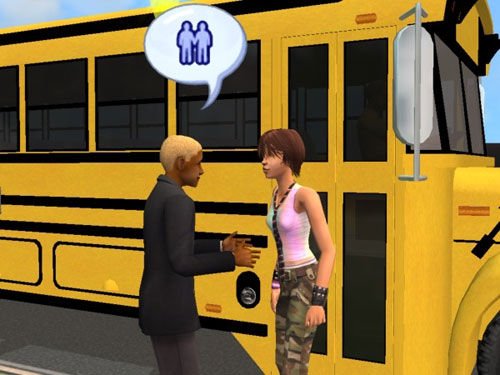 Gabriel and his girlfriend's twin sister
Dawson's lifetime ambition is to have fifty Dream Dates. He's currently up to ten, all of them with Gina, and most of them in quick succession. Pretty much whenever they're both home, they're 'dating'. With all those nice Need boosts, who needs to eat or sleep?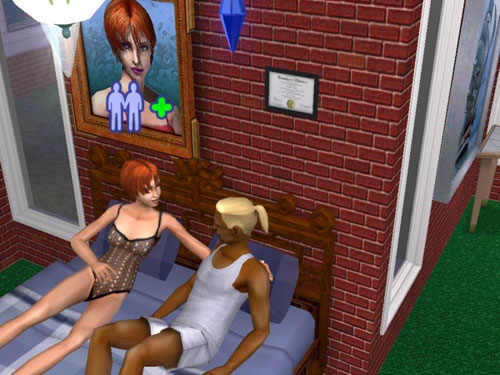 Where their dates generally end up.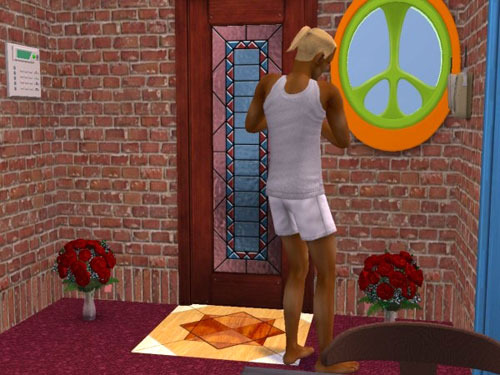 A bouquet of roses.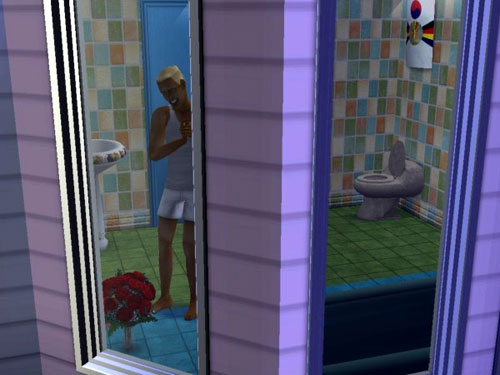 Yet another bouquet of roses.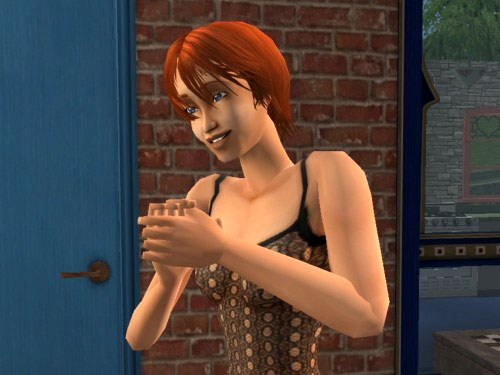 Gina looking all romantic while delivering some roses.
Now that his Dad wasn't a student there anymore (how freaky would that be, eh?), Gabriel found the idea of college (all those new people to meet!) increasingly attractive. Eventually, armed with the A+, Creativity, and Dancing scholarships (I think it was), he made the call.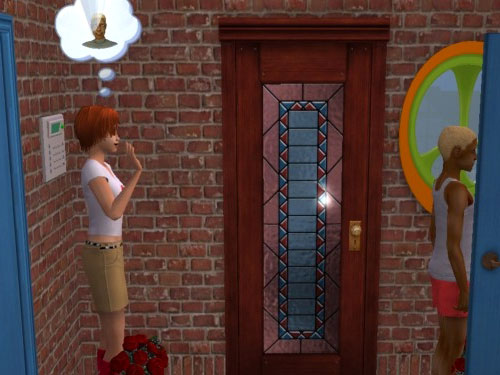 "We'll miss you."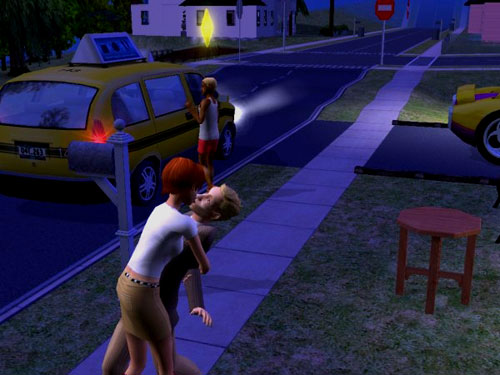 Off to a new stage of life.
(Gabriel has since arrived at college, and is staying at the same dorm as George McCarthy; more pictures from there later, no doubt.)
One man's moved in, and one's moved out, and life continues.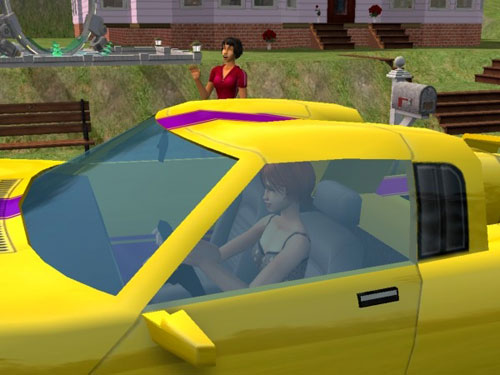 Off to do some shopping.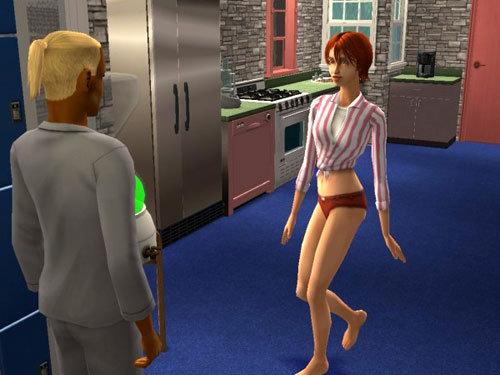 Sweet tension in the air.
And since there's at least one day a week when Dawson's at work and Gina's not...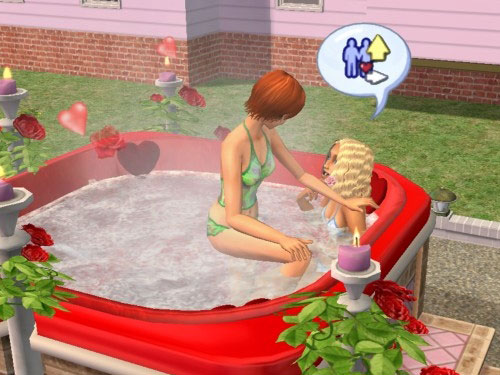 Gina's still very fond of Katelyn.
End of update. Still to come eventually: all sorts of other stuff. *8)