Zachary, Sophie, and George
Still more events at and around the Bright House
Last time we looked in at the Bright house, Martin and Allegra had moved out (and I really want to get around to showing off Allegra's very cool decor in her new bedroom back in the neighborhood, but that'll have to wait), and Hermes and Camryn were blissfully shacked up.
Since then, Zachary Langerak has moved in, so the second bedroom is occupied again.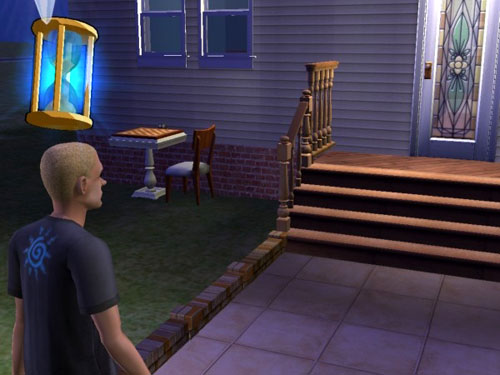 Another evening arrival.
He got down to his studies right away.
Just like Hermes.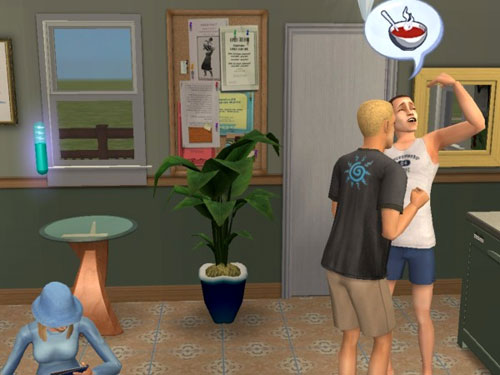 He met his housemates the next day.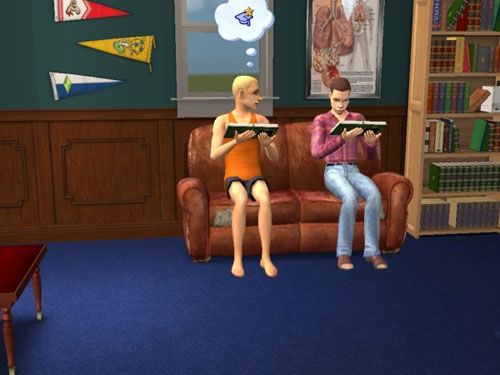 And quickly got into the swing of things.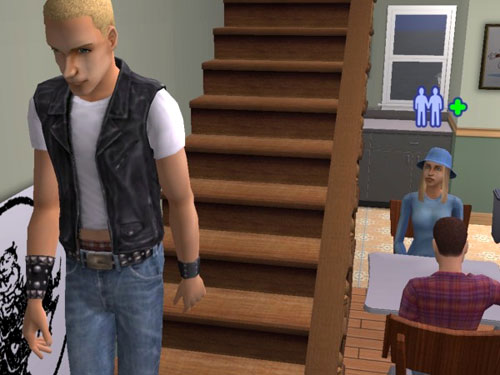 Back in his normal clothes.
Now we change scenes briefly and wind backward slightly in time, to someone who's been unnoticed in the background for awhile; teenage service Townie George McCarthy.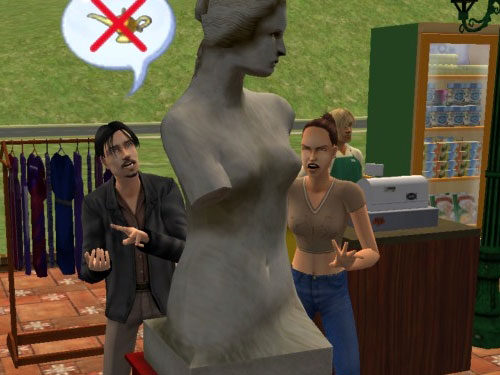 Peran and Brandi are not pleased by the statue!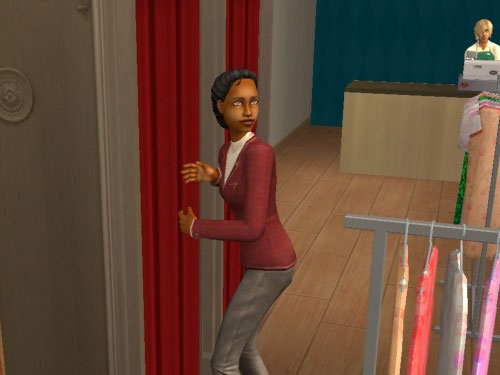 Professor Bradshaw is up to something.
Also back in time, teenage non-service Townie Sophie Miguel.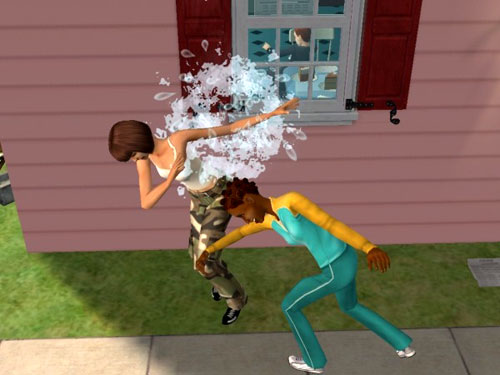 Sophie was mostly known as an annoying prankster.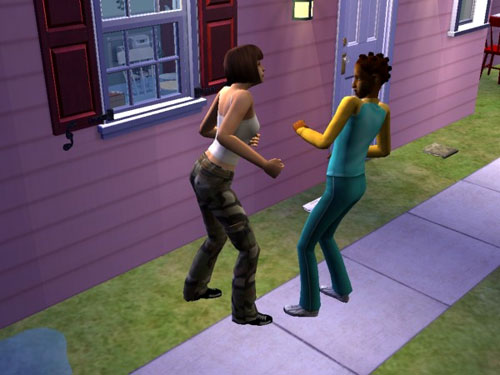 Jean is not pleased.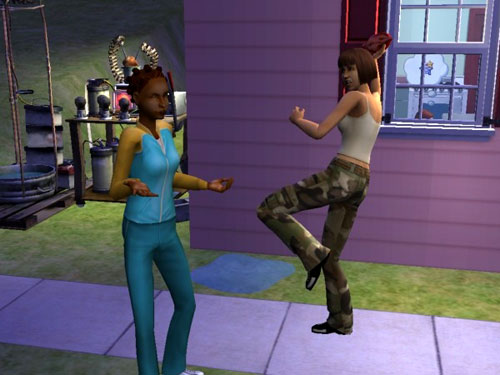 Jean gets her revenge.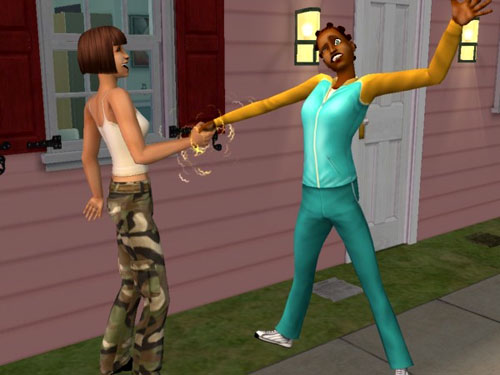 And then gets her revenge again.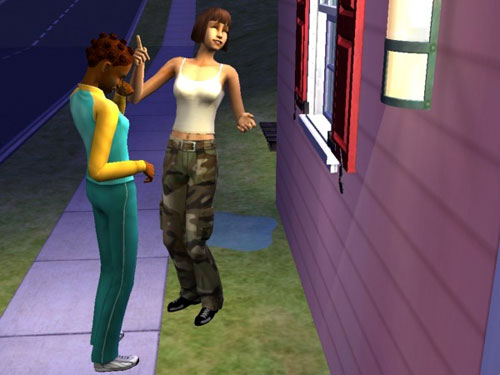 Jean is triumphant.
One person Sophie didn't prank was Zachary Langerak; as we saw before, Zachary thought she was just swell. At college he missed her, and hoped (Wanted, in fact) that she would soon join him there.
By a great coincidence, she (and George, just for company) shortly did.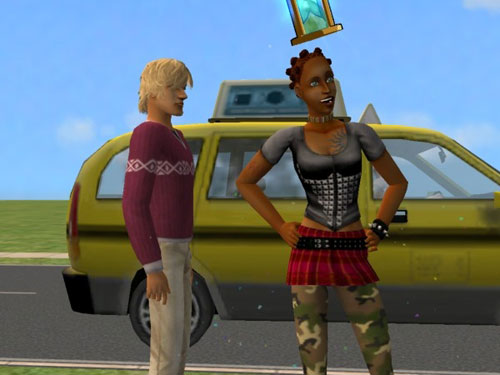 George and Sophie arrive at college.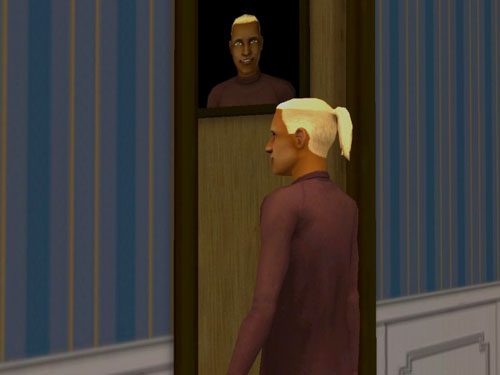 The dorm was full of interesting people.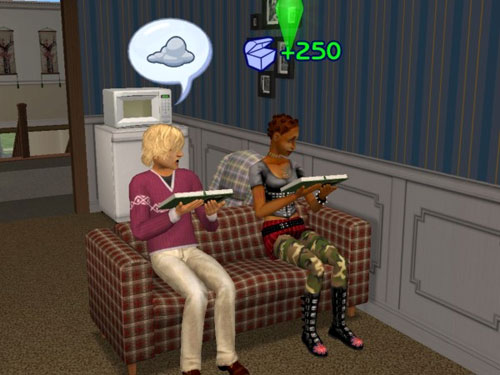 The two new students began to settle in.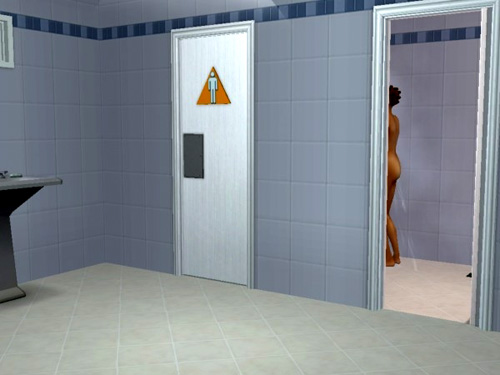 "Sigh."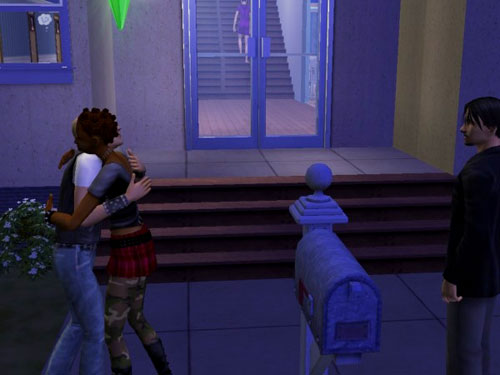 Visits from her friends were her only consolation.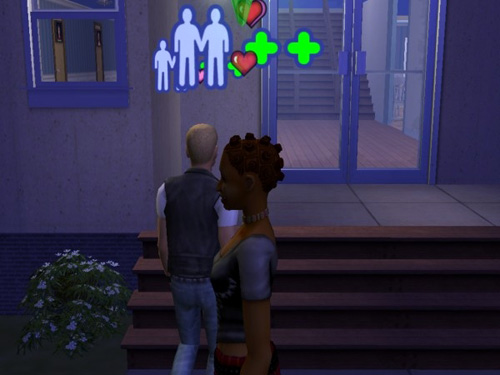 In love again.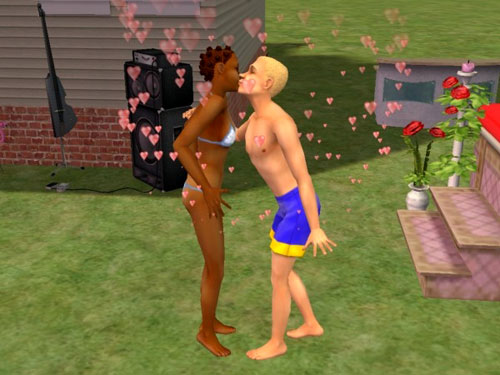 Not long after, at yet another party at the Bright house.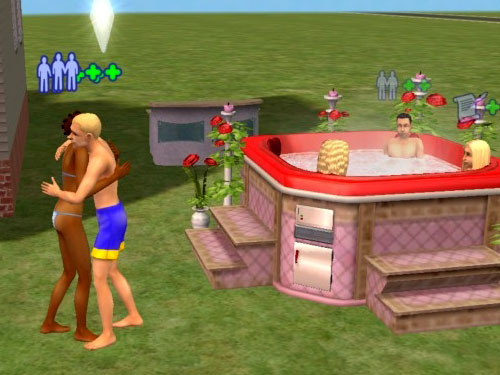 Sophie moves in.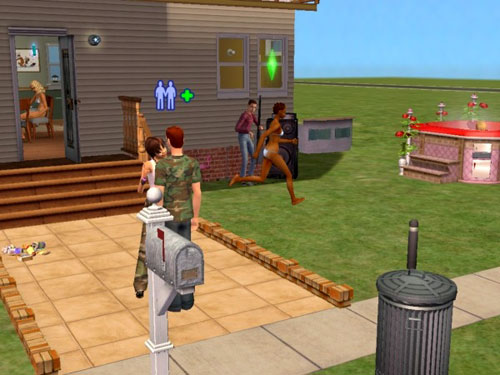 "Whoa, look at the time!"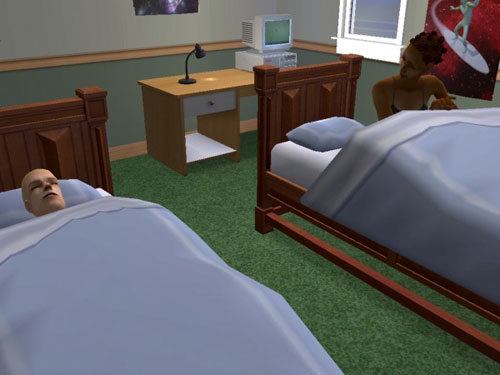 "He's such a hunk."
So now you're all up to date again. Next time: who knows?