More events at the Bright House
Time passes at SSU
Last time we looked in at the Bright house at SSU, Jane Stacks had graduated and Hermes Zoom had moved in (and done his first term paper and met his first stunning college girl).
Hermes and Camryn took full advantage of that lucky first meeting.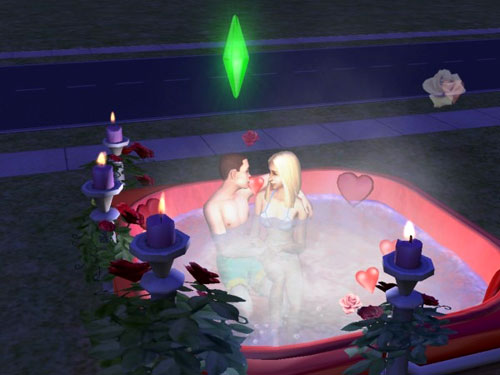 Another evening in the hot tub.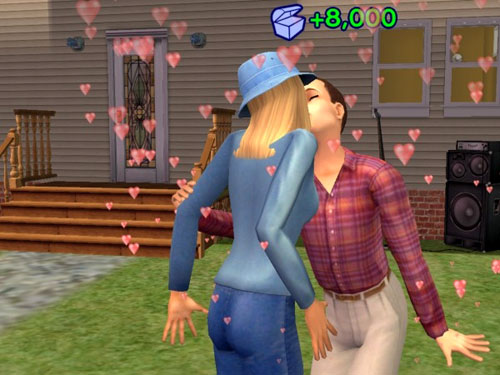 Their first kiss.
And one of our more sophisticated couples also took their relationship up a notch.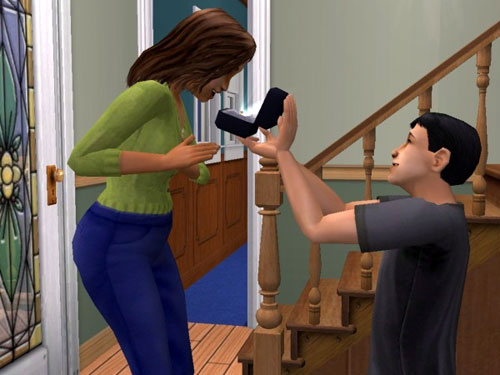 Martin pops the question.
Love was very much in the air at the Bright house.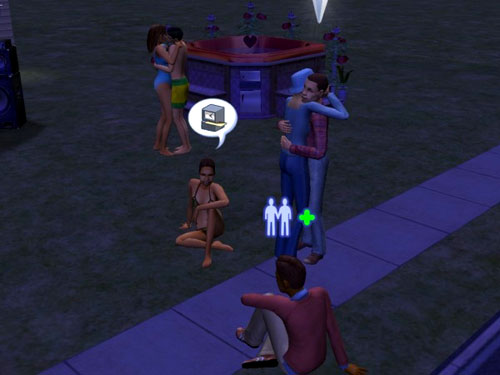 These decadent college kids.
Looking back on it, they had more or less constant parties (some official parties with scores and everything, and some just times when a zillion people come over for whatever reason).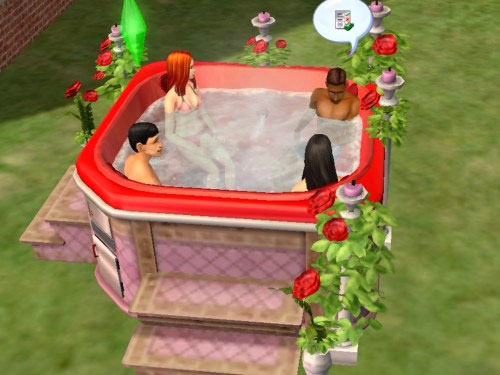 Generally centered around the hot tub.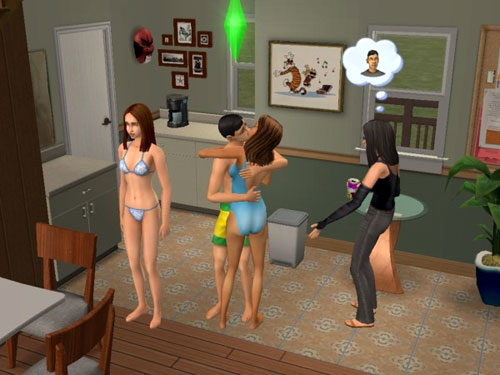 And sometimes the kitchen.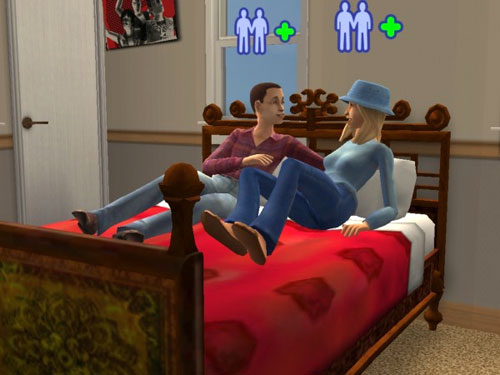 There he is!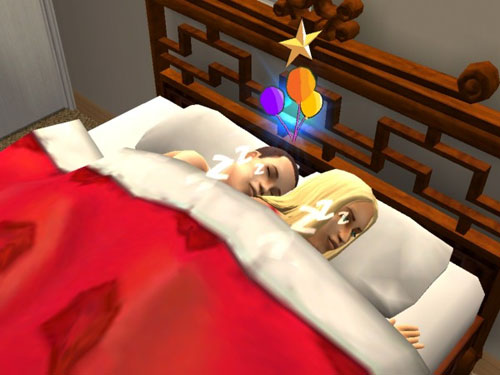 A good party indeed.
Several parties later, Martin and Allegra took their final finals.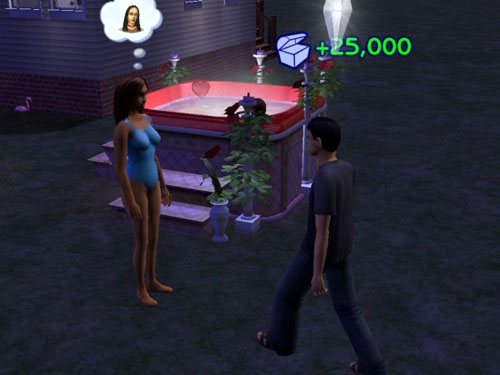 Jane was waiting in all her voluptuousity when Martin came back from his final final.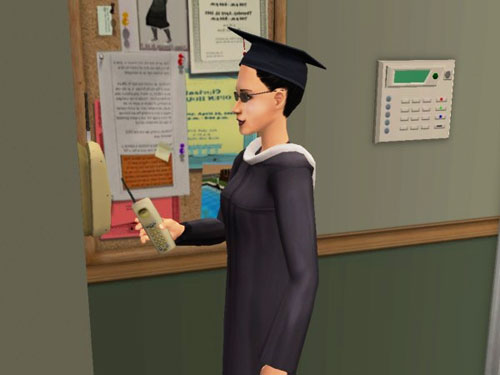 Allegra arranges one last party.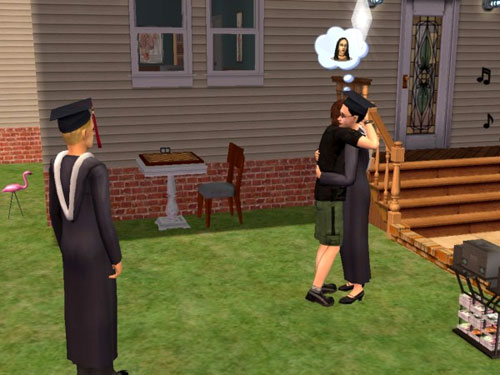 Some guests arrive.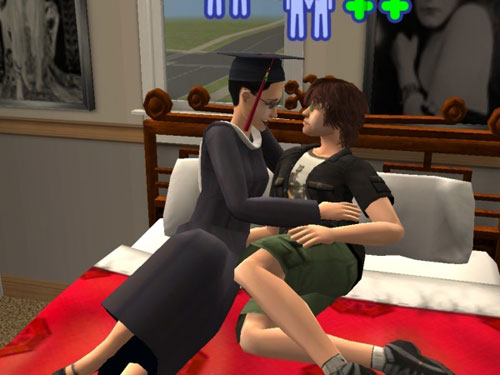 A little private partying upstairs.
No party lasts forever...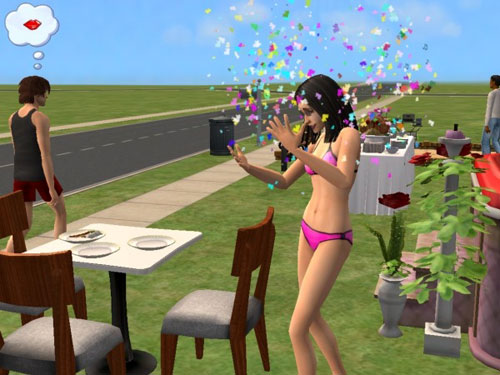 "A bit pastel, but not bad."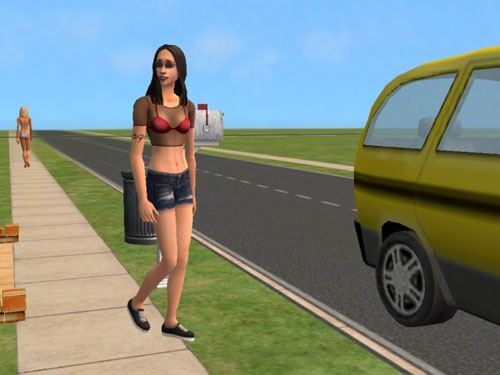 "You coming, Martin?"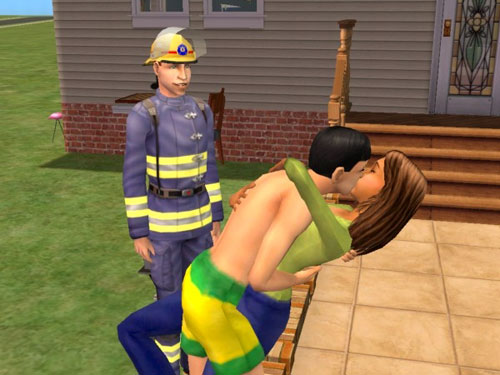 "Just a second."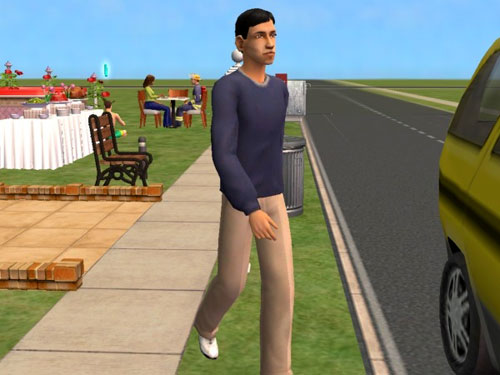 "See you back in the neighborhood, Jane!"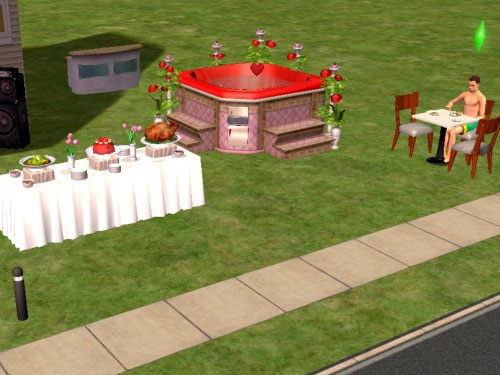 Hermes was briefly alone in the house.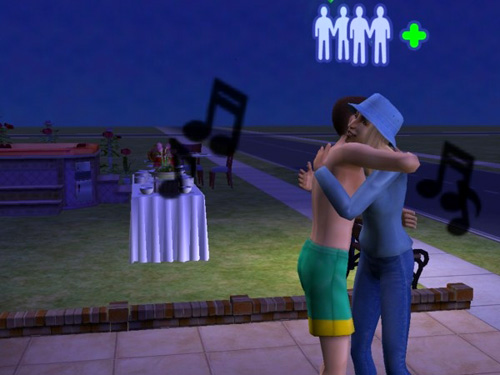 But not for long.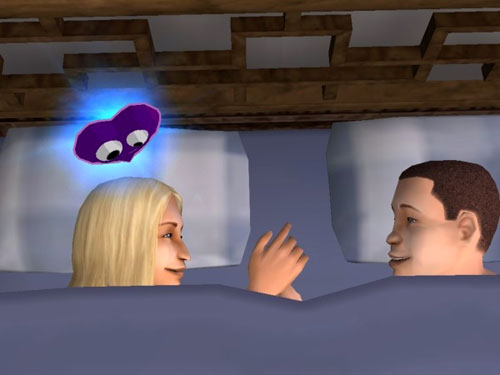 Awww...
Camryn and Hermes settled quickly into the happy SSU routine.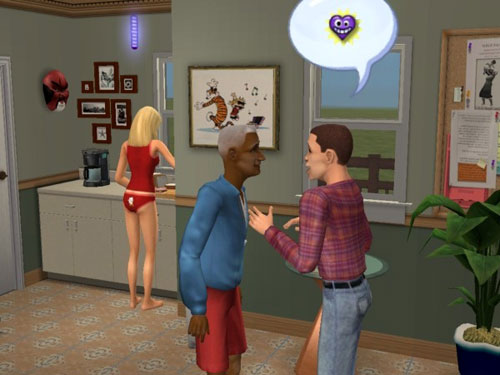 Discussing one's first sexual experience with the coach.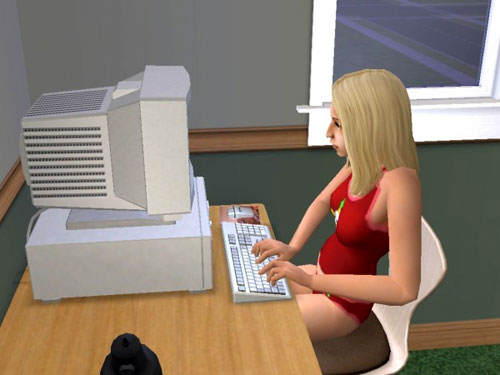 Writing term papers in your underwear.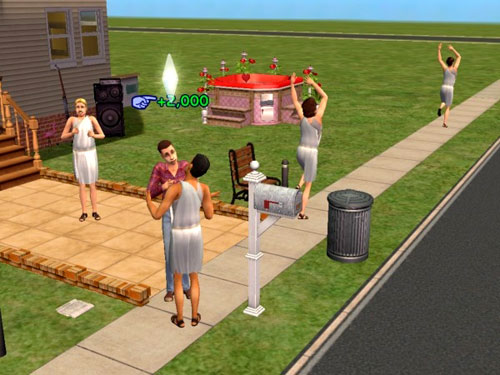 Hanging out with people in togas.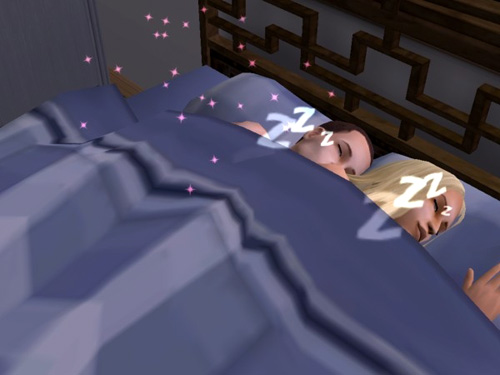 And generally enjoying life.
Next time at the Bright house: Zachary Langerak arrives.