Jane Stacks graduates
and reinvents herself
Here's Jane Stacks, senior (ha ha!) member of the Bright Household, running eagerly off to her final finals at Sim State U.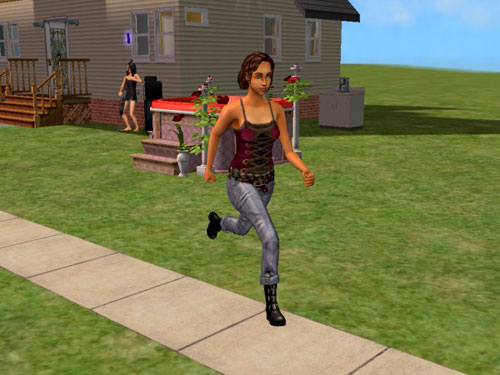 Real life awaits.
And here she is back, celebrating.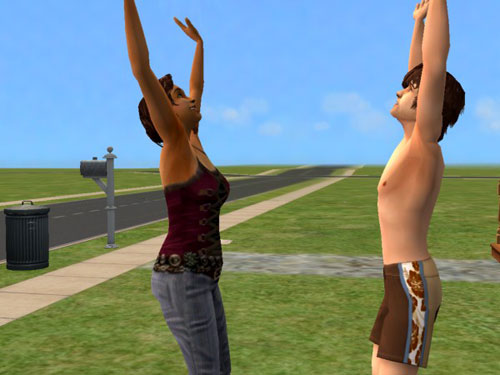 Voh, gerbits!
She's not really a party animal, and decides to just call the cab and go back to the neighborhood. After a last goodbye smooch.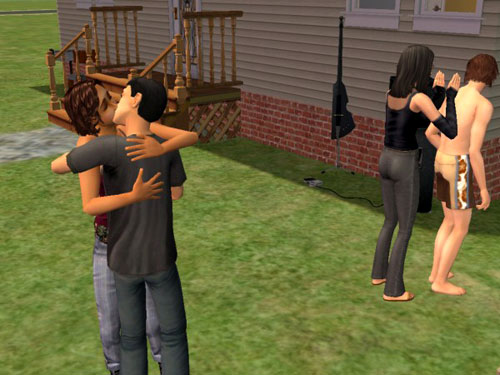 Awwww...
Jane makes The Call, and does the Transformation.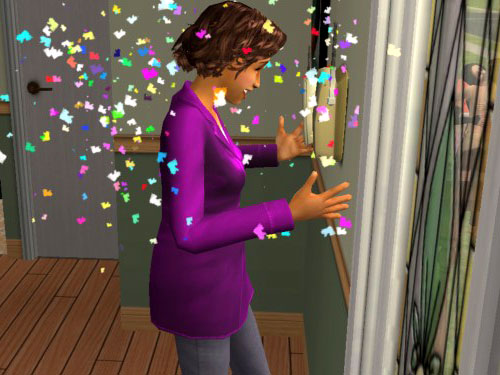 "I'm an adult!"
The taxi comes quickly, and she's off.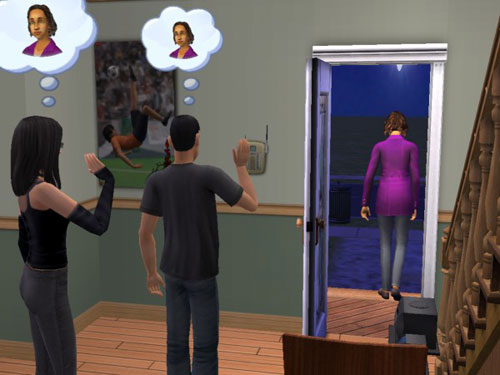 "Good-bye! Good luck!"
She moved into a little place on the north side of town.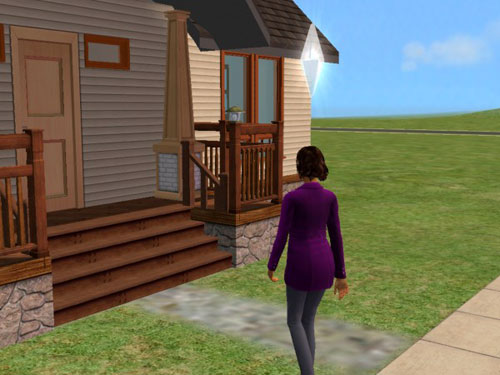 Jane's New House
Depressingly bare at first. And having both questionable clothes (nothing to do with her volupt