The Townie Project, Parts 14 and 15
Of Love, Twins, and Autonomy
At Casa Townie, things proceed pretty much as predicted last time.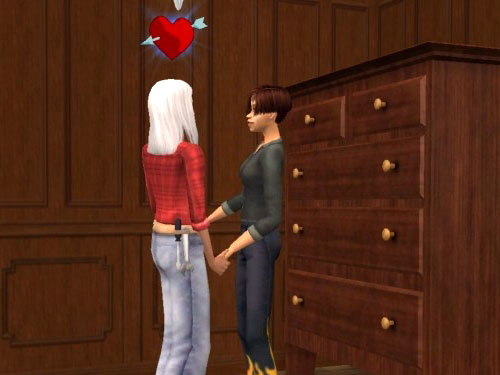 The Romance sims begin falling in love.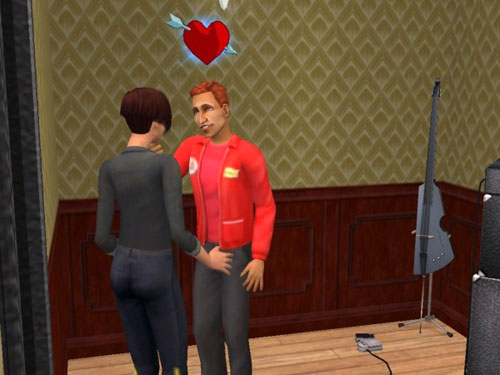 Everyone loves Melissa.
I was sort of hoping that Remington and Arcadia would also fall in love; that'd be a real "love triangle". But one day over at the Love Nest...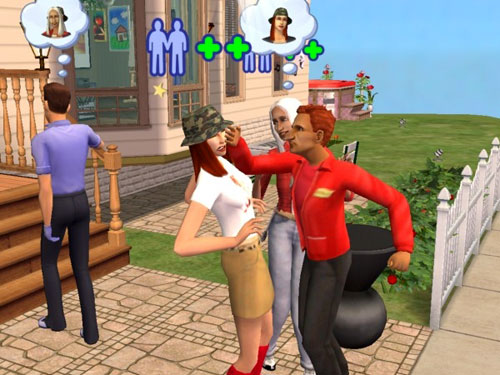 Remington walked by at the wrong time.
Sally made up with him (mostly), but Arcadia didn't (I was too lazy to go back over into Casa Townie to ask her to); so Remington is not at all fond of his housemate Arcadia at this point (although she's still fine with him).
Meanwhile, the non-Romance residents of the house are having somewhat more placid lives.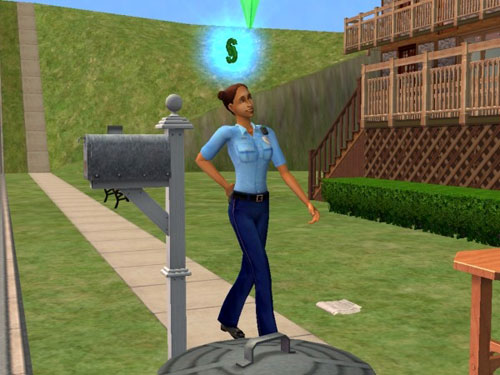 Christy prospers.
The twins grew into toddlers (in a pair of birthday parties so utterly typical that I'm not even posting pictures of them). All of the residents seemed to enjoy having them around.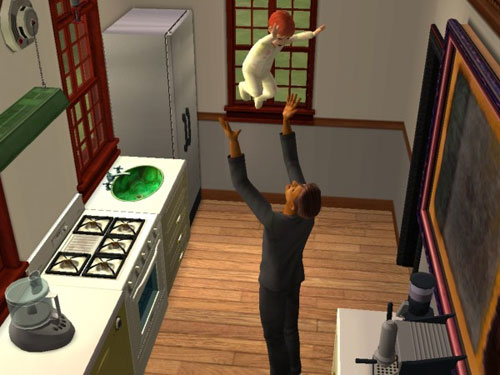 Joe tosses Rose (or Dawn).
Although the place did get sort of cluttered up.
The Family Sims keep busy.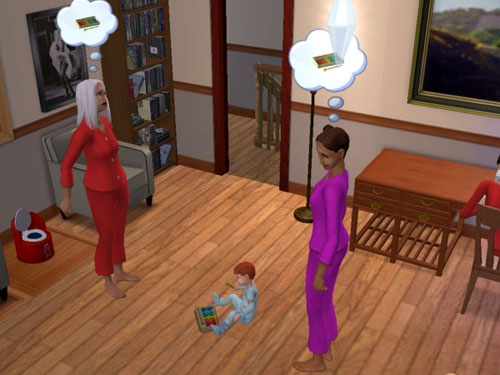 Yet another toy.
Their Mom came by once or twice to visit.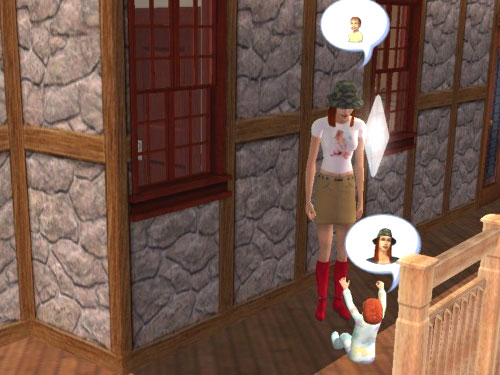 Mutual recognition.
And they spent zoos full of happy hours playing and discussing life in the sun in the big hall, while adult life flowed on incomprehensibly around them.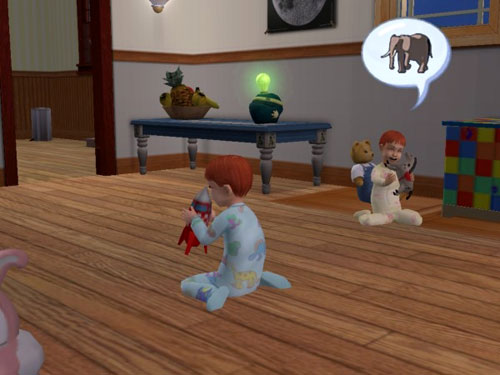 "How about a huge chocolate elephant?"
Eventually, they got bigger.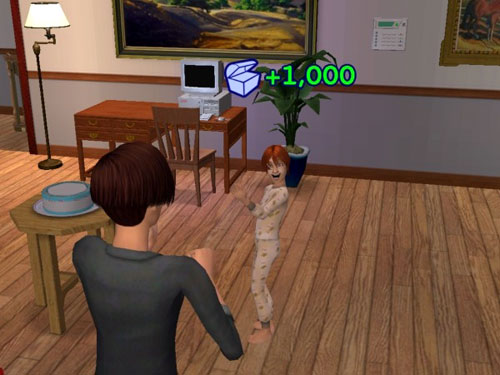 "Cool!"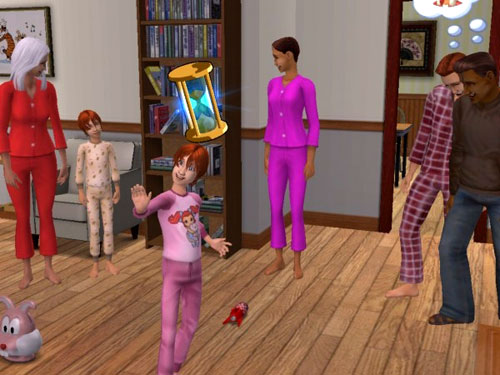 "Also cool!"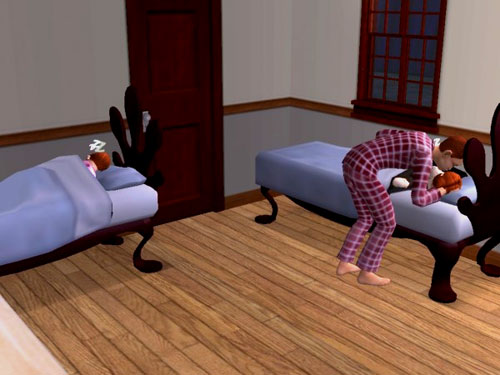 Mitch tucks in Dawn or Rose.
So at this point, with the kids now able to access toilets and showers and beds and the fridge all by themselves, I decided to start a Bold Experiment in Autonomy at Casa Townie.
I resolved to allow any resident to act autonomously as long as (1) e was in platinum aspiration, (2) e didn't need to be ready for work in an hour or less, (3) I didn't need em for anything involving some other Sim, (4) eir needs were all acceptably high, and (5) e wasn't annoying me unduly. (Having the "no buskers" mod installed is helpful with that last one.)
Okay, so it's not a terribly bold experiment. *8)
It's been going pretty well. Some residents have shown unexpected interests.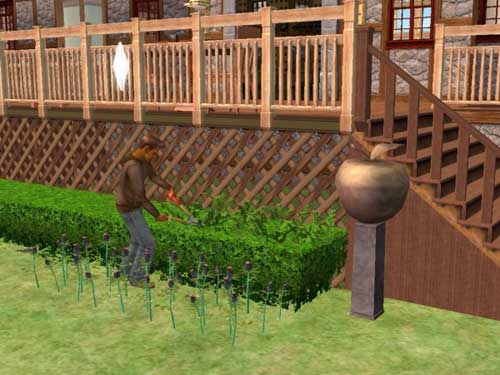 Joe prunes the front hedge.
They do lots of things that I wouldn't have directed them to do.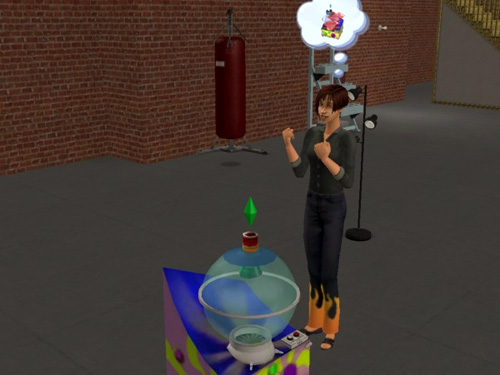 Melissa likes the bingo machine; it reminds her of making out.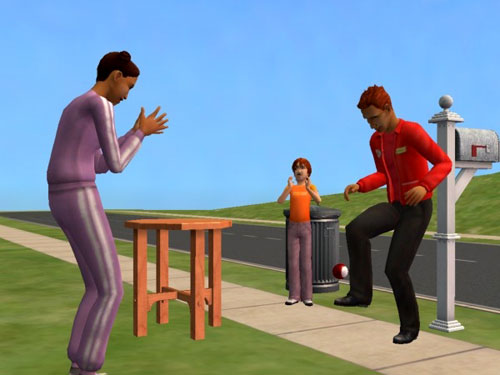 Christy and Remington play kickybag for a live audience.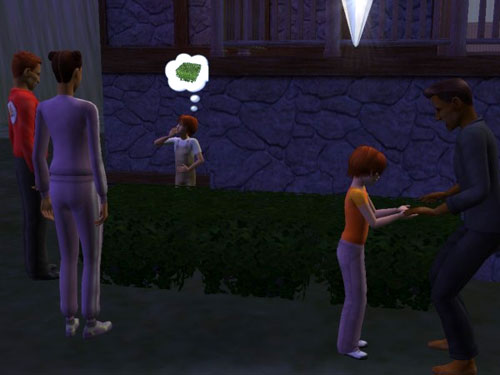 Various residents admire the bushes in the twilight.
And they tend to sort of ignore visitors.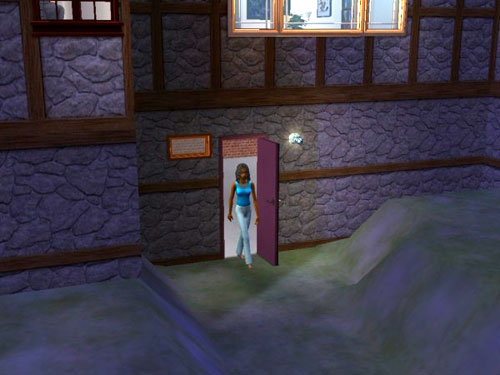 Feeling neglected, Ivy Copur leaves through the back basement door.
But in general they do okay (well, for the couple or three Sim days that I've actually played them this way). Mitch even reached a very significant milestone.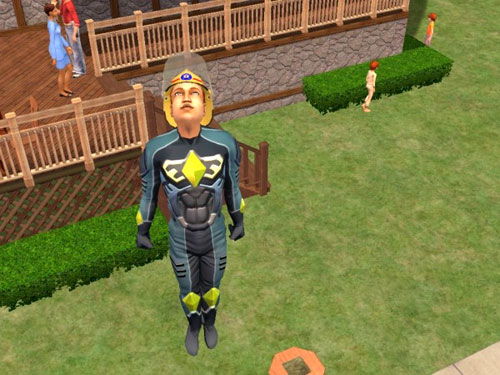 Captain Fireman!
I don't adhere strictly to the autonomy rules above (this ain't no Challenge nor nothin'). Particularly during events like the Headmaster Visit.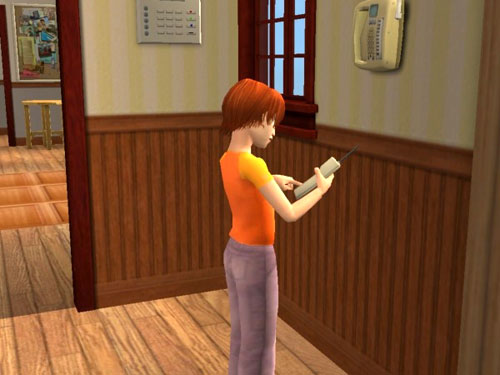 One of the twins invites him over.
The visit didn't really go all that well.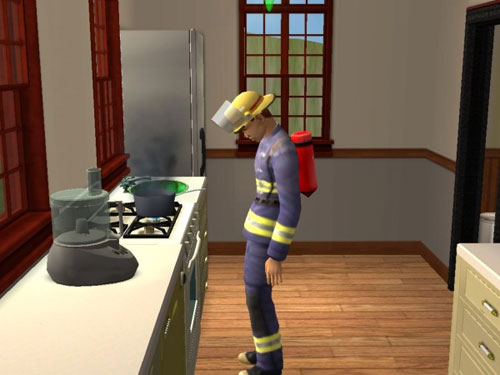 Mitch burned dinner.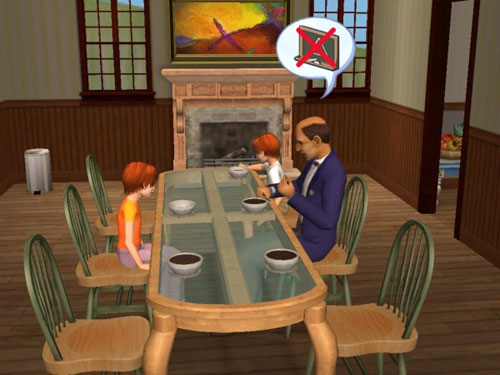 But the Headmaster ate it anyway.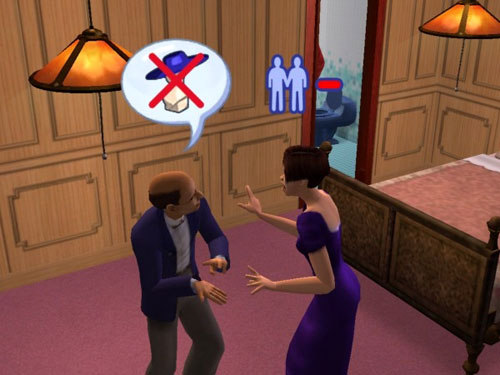 And Melissa was not the best schmoozer.
But the Headmaster must have been in a good mood; Rose and Dawn were accepted!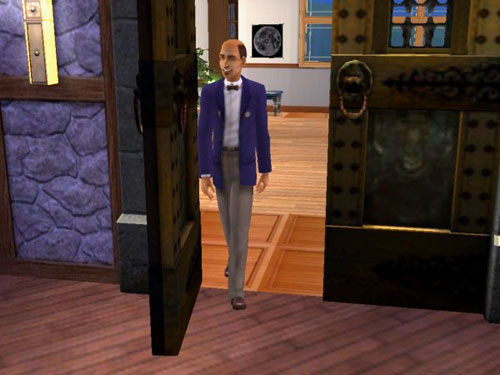 Maybe he likes chaos.
In the world of the Romance Sims, on the other hand...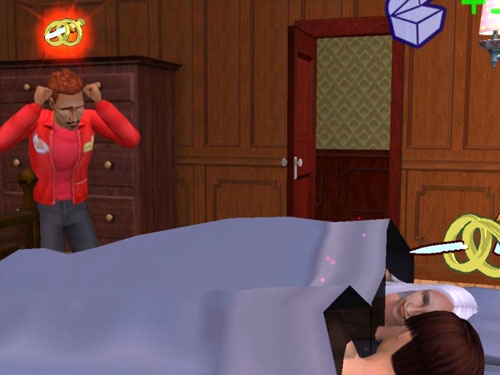 "My God, you too, Melissa!?"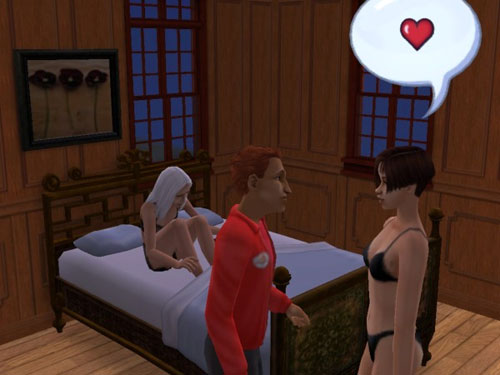 Melissa reminds Remington of the complex nature of love.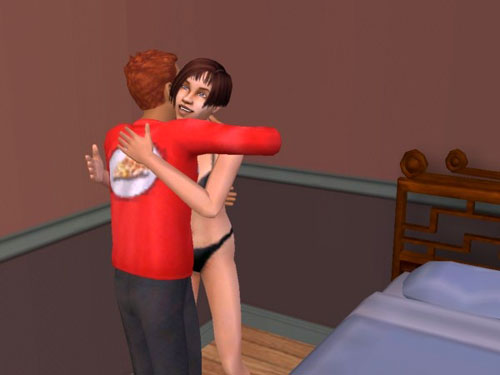 All is friendly again.
And that's all for this episode. Tune in next time for more pages full of 45K pictures of simulated people doing silly things!