Gabriel Raptor Toddlerizes
Now we'll look at little Gabriel Raptor's End of Babyhood Birthday. Gabriel's the only child of single Romance Mom Gina, and his birthday is sort of the other end of the universe from the bustling Family warmth of the Danvers Twins (here in Neighborhood One we're all about Diversity).
He and his Mom greatly enjoyed his babyhood.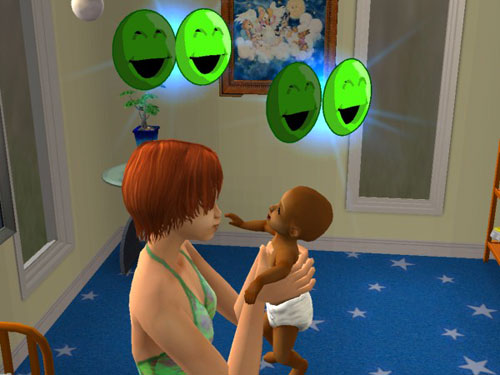 Best Friends
Gina had a little birthday party, inviting her Mom and Gabriel's father over for the Big Event.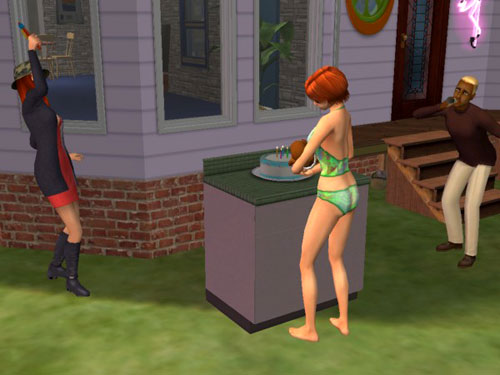 Hurrah!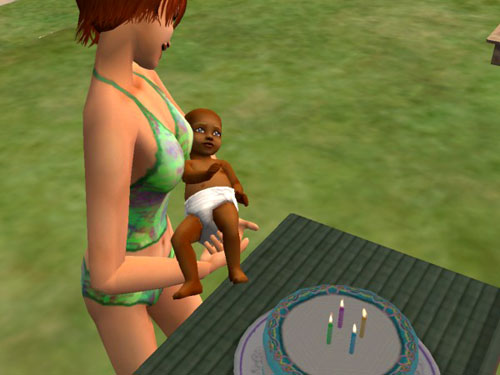 Second to last moments of babyhood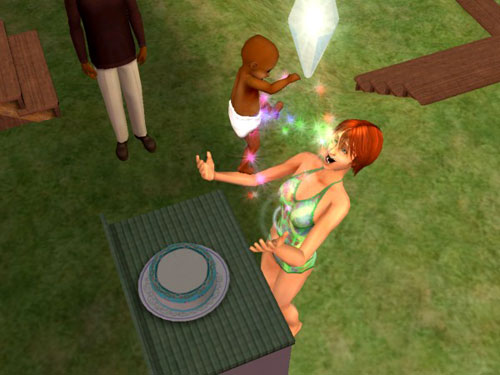 Last moments of babyhood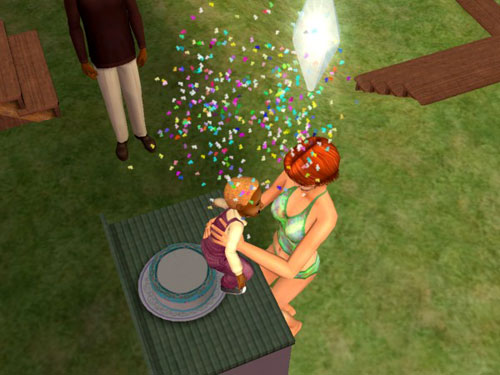 First moments of toddlerhood
After a quick cuddle, Gina put Gabriel down and went inside for something. Dawson seemed a little uncomfortable about the whole "son" thing.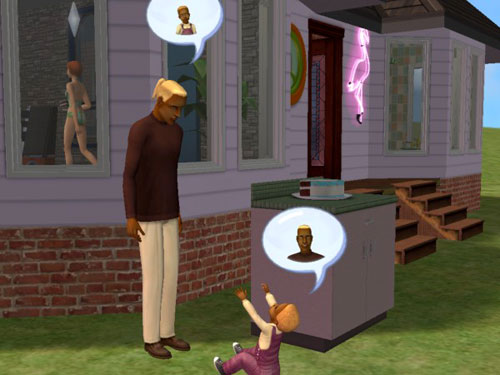 "Uppies, Dada!"
Sally was also a little uncertain at first...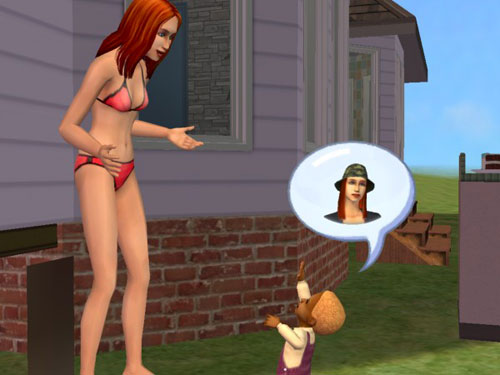 "Uppies, Gramma!"
... but she warmed to the little creature quickly.