The Townie Project, Parts 7-13
Moving Day
Shortly after everyone was at the bus stop, the notional bus arrived, and after a short trip south (have to post a neighborhood map someday, although it's a pretty boring and randomly-scattered map compared to some I've seen) the eight Project members were outside their New Home.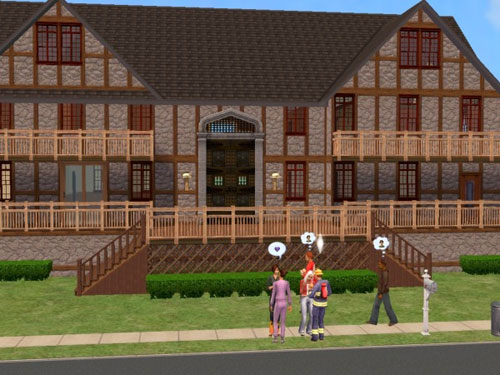 Rather overwhelmed by the size of the place
The Project members got to choose rooms in their order of seniority in some vague ill-defined sense having to do with when I recall each one first interacting with a controllable. Christy Stratton, Sally's first love, went first.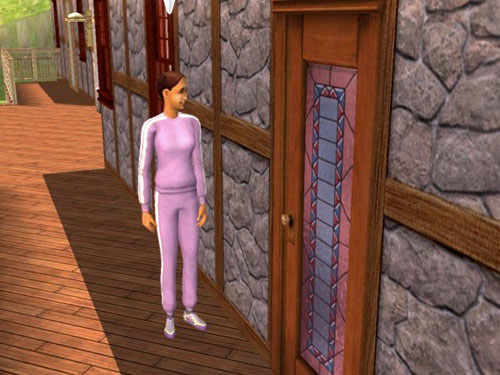 The ground-floor bedroom with the front balcony
And then Mitch.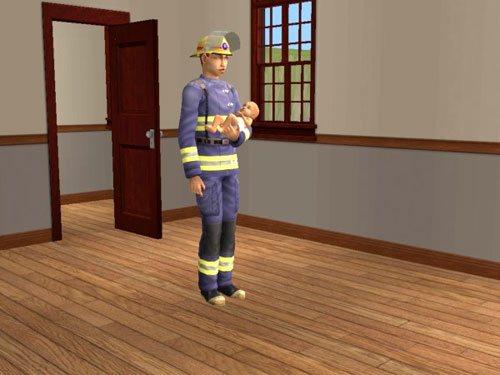 The other ground-floor bedroom, next to the temporary nursery
Melissa chose the big upstairs bedroom overlooking the street.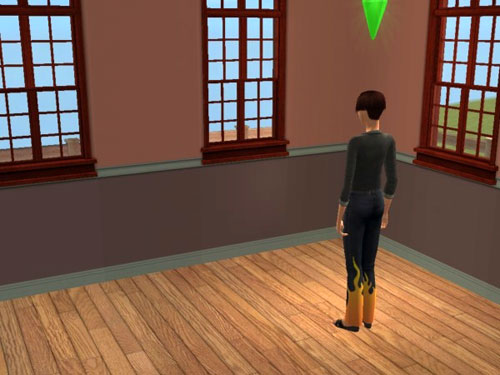 "Hey, nice; would have been my first choice!"
And Arcadia chose the one overlooking the back yard.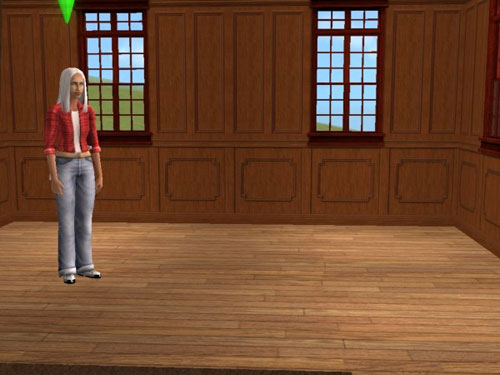 Quiet and private.
Joe Carr and Remington London weren't too overjoyed at being stuck with the smaller second-floor bedrooms.