The Townie Project Part 4ish
Movin' 'em in and movin' 'em out
Eleanor so enjoyed having Melissa around (last episode) that she signed up to sponsor a second Townie friend in the Project.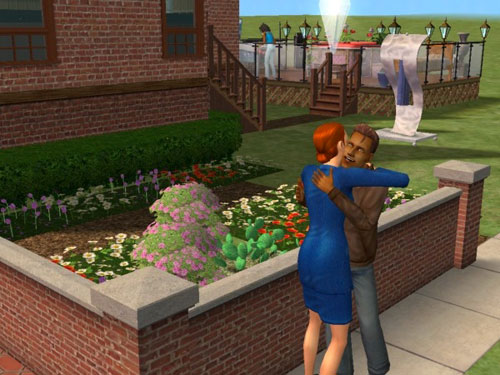 Welcome, Joe Carr; here's your plumb bob!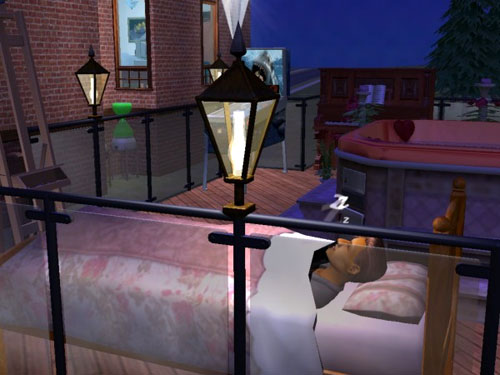 Joe also slept out on the deck.
Eleanor reluctantly went along with the "no getting affectionate with the non-Romance move-ins" rule, but at least she could have a little fun.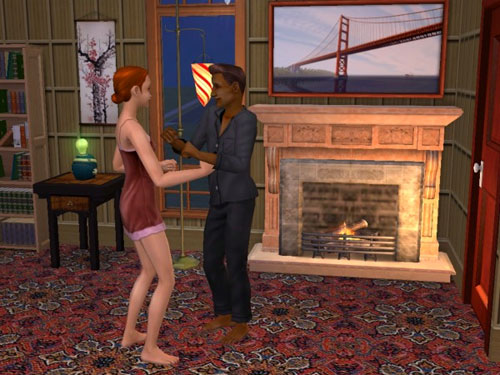 Twistin' the night away.
Although he was also friends with Joe, Kennedy found the house a little crowded with three occupants.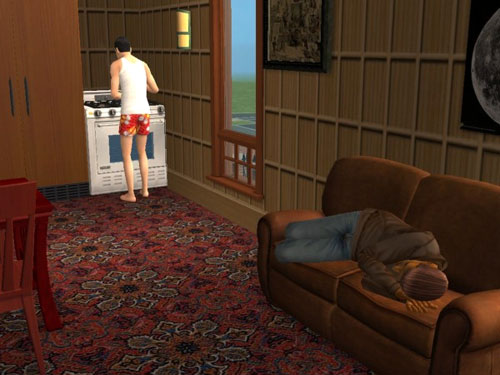 Just a little rest before work.
Eleanor used her contacts to get Joe started on a better career path.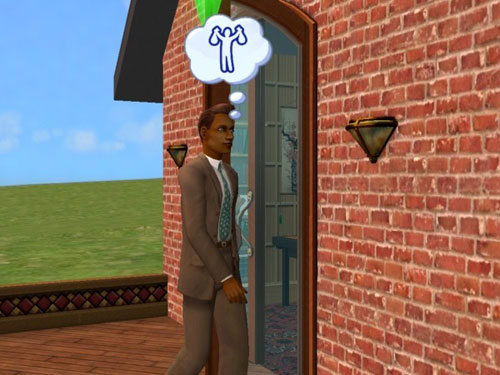 Off to a Real Job.
And he got to meet others in the neighborhood with similar interests.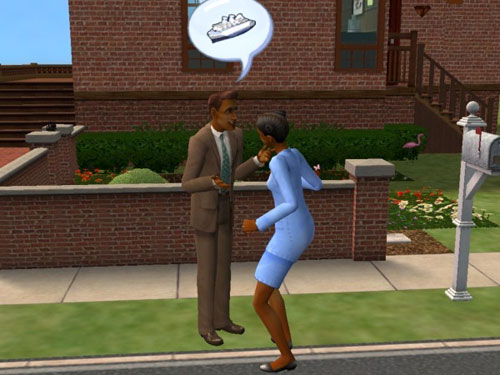 Joe brought Regina home from work one day.
But before long, it was time to go join the rest of the Project.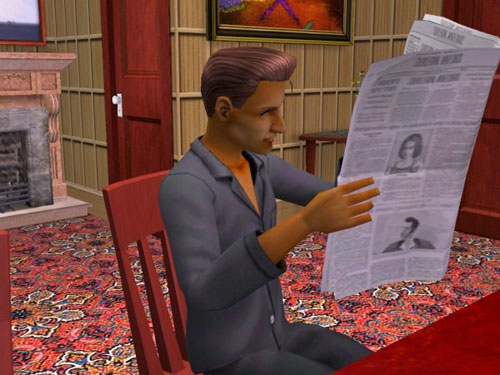 "Just let me finish the funnies here."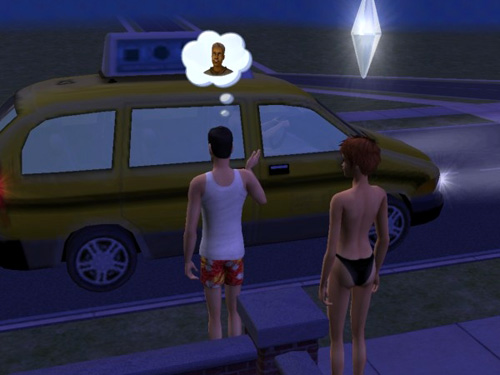 Kennedy wasn't sorry to see the last of the Project, even if this one didn't seem to have been sleeping with Eleanor.
And the bus stop population was up to six...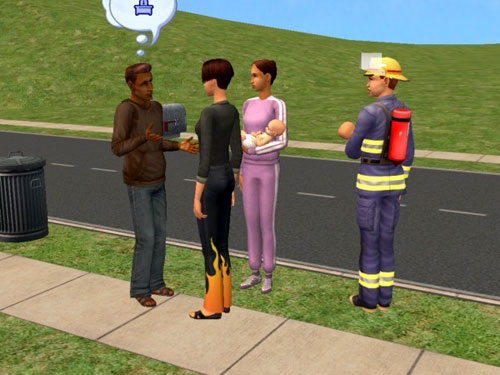 "Hey, baby, haven't I seen you somewhere before? Wanna share business contacts?"
Next time: a last-minute substitution...