The Townies begin to gather
Melissa Fancey arrives at the bus stop
Over at the Raptors, a pair of twins arrived, and Mitch and the twins moved out to the Bus Stop to wait for the others.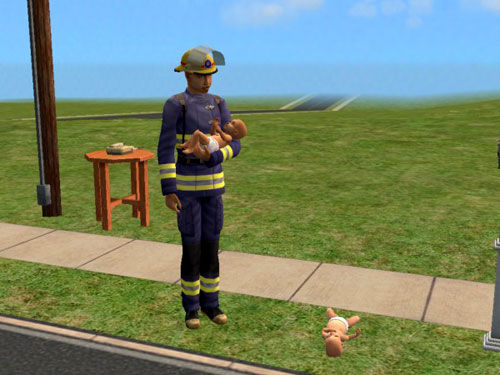 A bit overwhelmed
At Eleanor and Kennedy's place, Kennedy took Melissa's arrival mostly in stride.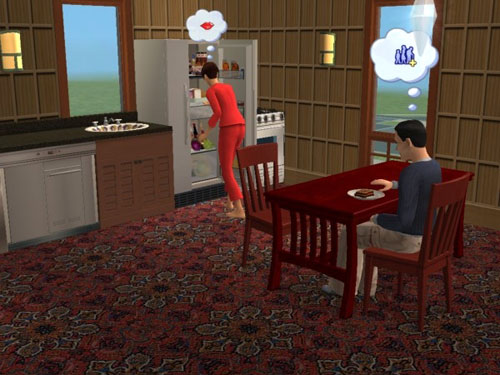 Someone new for breakfast
Melissa made good use of the facilities, both solo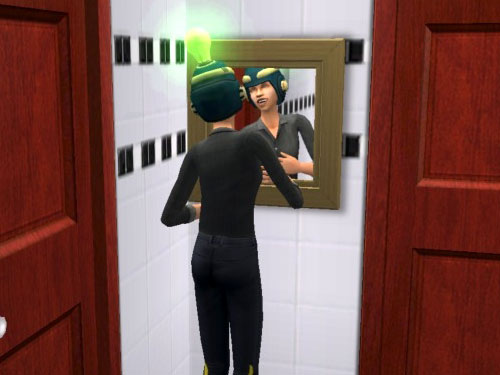 Practicing Romance
And with the others.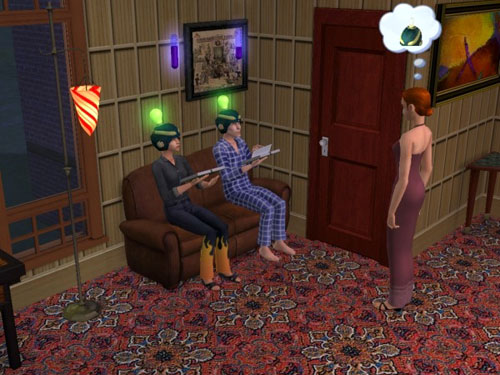 "I'm glad everyone's getting along so nicely."
Eventually it was time to go.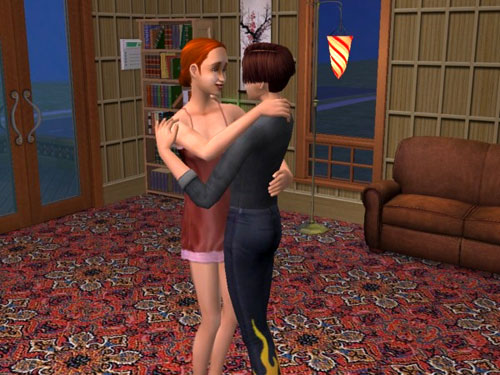 Another goodbye kiss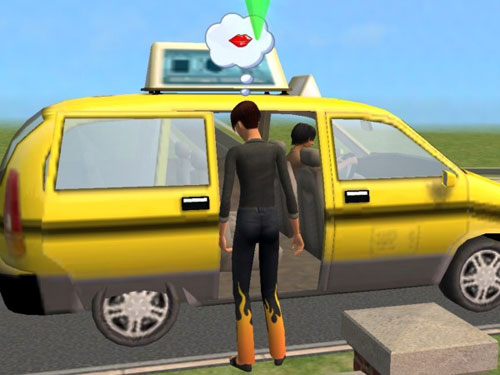 Off in the taxi
And Mitch got some (rather reluctant) help.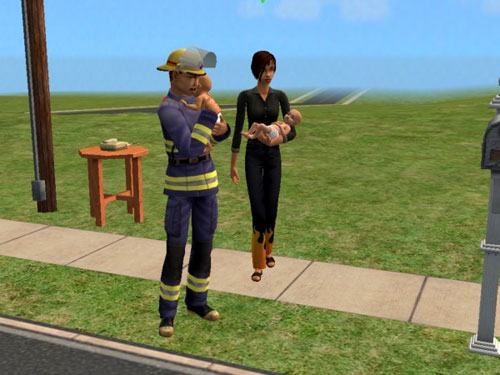 "Babies? No one said anything about babies!"
As we saw the other day, Christy Stratton (Sally's first love from all those Sim years ago) is the third recruit for Project Townie, over at Rooms to Let.
A new bed in a new place
It seemed like a friendly place.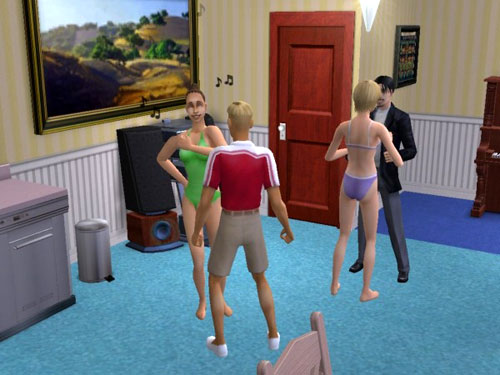 Boogying the night away
She took full advantage of the local facilities and expertise.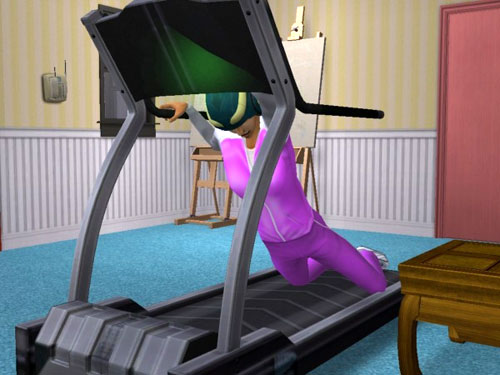 Whoops!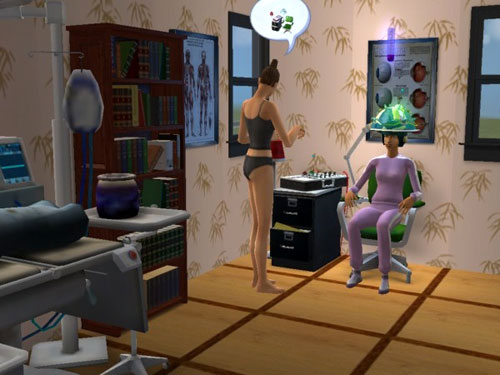 "Now consciously relax your muscles as you tell the lie..."
Although her life's ambition is to have six grandchildren (which isn't going to happen anytime in the foreseeable future, I'm afraid), she's currently in the Law Enforcement field (as is Mitch), and she stayed around long enough to get a promotion or two.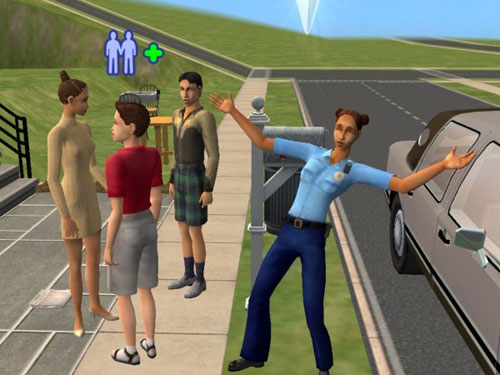 "Who's your favorite officer?"
But there were complications.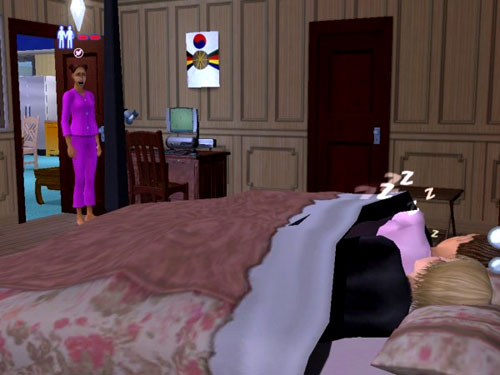 "Oh, my gosh!"
And although Sandy was very nice about it,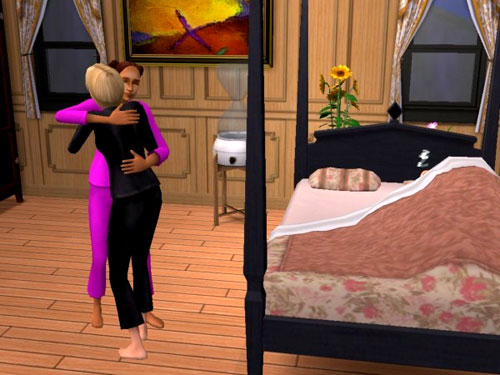 Awww...
it was eventually too much.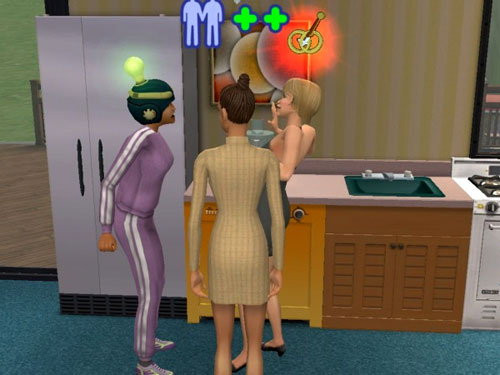 "Rowwer-bazzle!"
Time to go.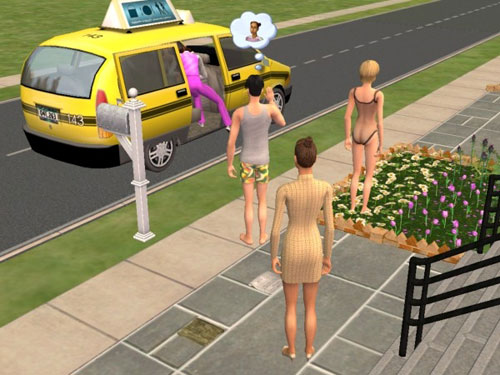 "Don't forget to write."
And Melissa could pass the baby off to someone else.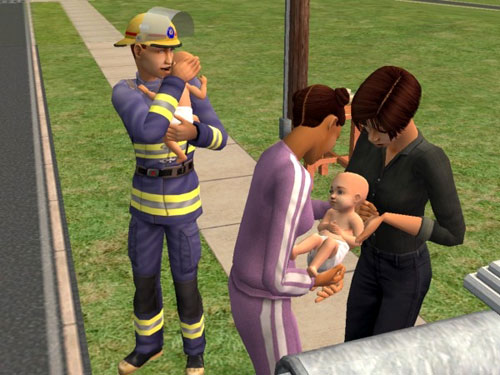 "You're a family-type, you hold it!"