Eleanor the Tycoon
Endings and Beginnings
Meanwhile, over at the Raptors, Eleanor has gone into the business world.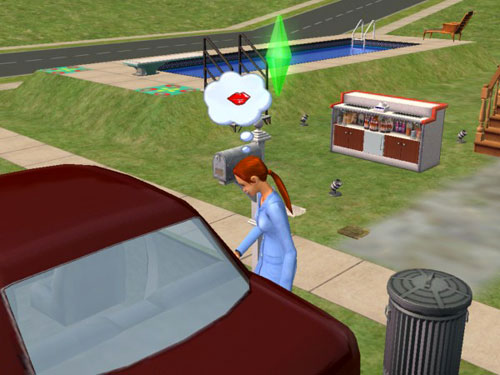 Finally, off to work.
She did startlingly well at her career (we suspect her of romancing her way up the ladder, but we can't prove it).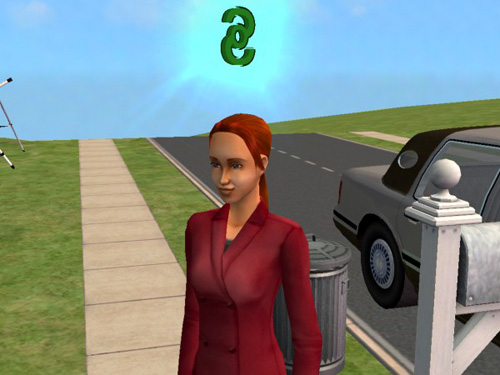 We're in the money.
She also developed an interest in local shorts-wearer Kennedy Cox.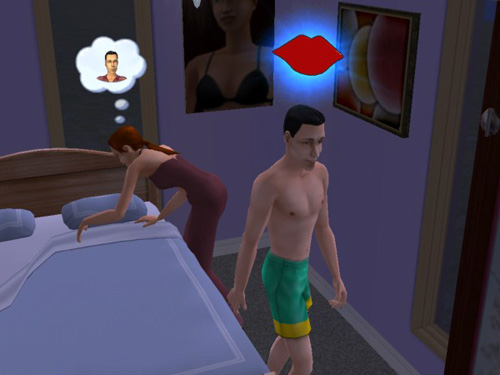 The memory of a kiss.
Brandi had been enjoying being Eleanor's live-in squeeze, but practical Knowledge Sim that she was, she felt that that time was ending.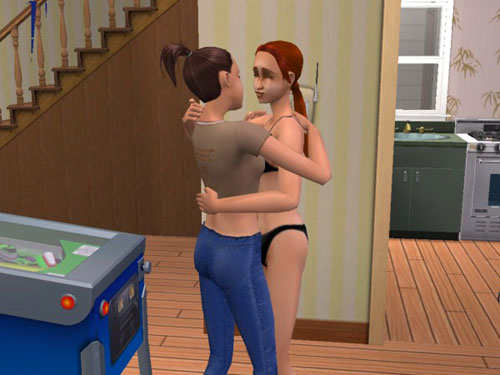 A good-bye kiss.
She called up some old minions on the phone (she'd long since given up her criminal career for medicine, but she'd kept her Rolodex), made some arrangements, and she was off.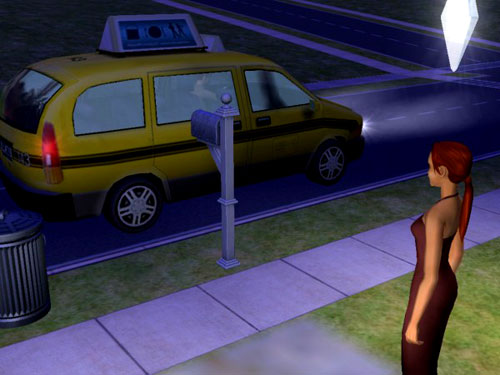 Eleanor's seen quite a few good-byes.
Eleanor continued courting Kennedy.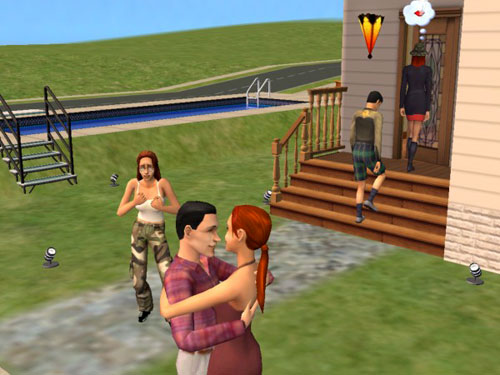 Quite a crowd!
Eventually she asked him to move in, and he instantly accepted.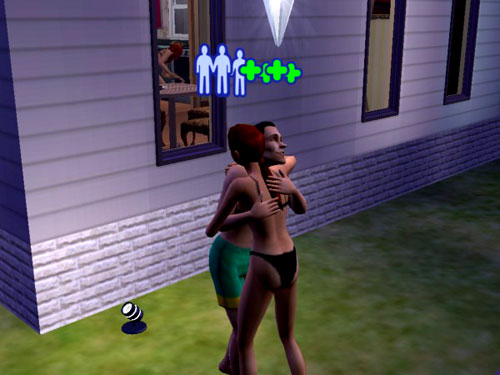 The traditional moving-in hug.
Turns out that he's a high-roller in the business world also! Soon they were both off to work in that darn noisy helicopter.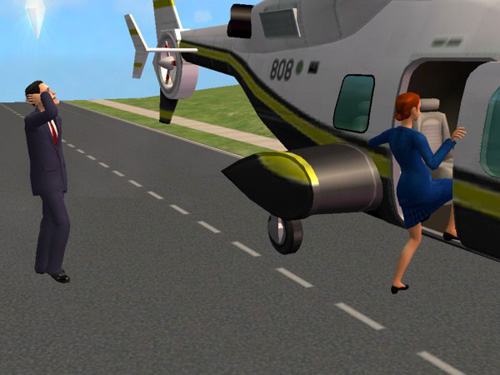 Two Tycoons
As always, business had its ups and downs.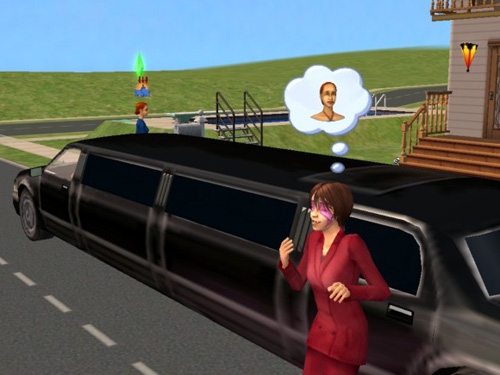 A very bad day at the office.
Promotions came quickly for both Kennedy and Eleanor. One day at lunch, they got into a serious discussion about careers and lives and so on.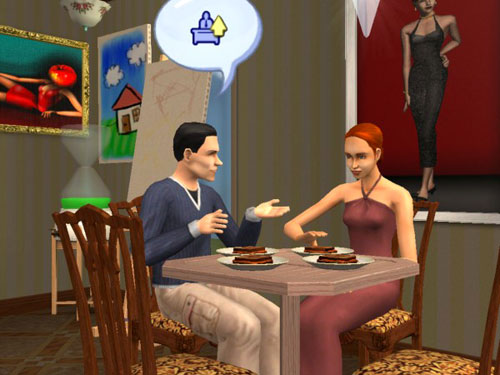 "Are we going to live with your mom forever?"
Eleanor surprised herself by agreeing to move out with Kennedy.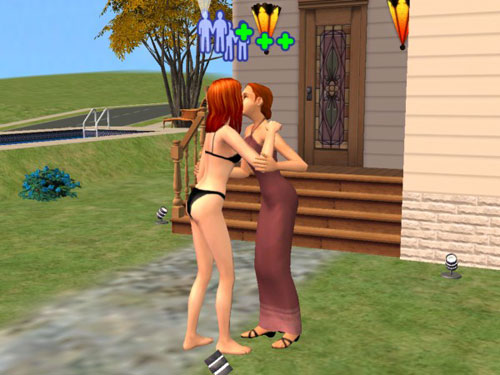 Kissing Mom good-bye
Leaving the only home she's ever known.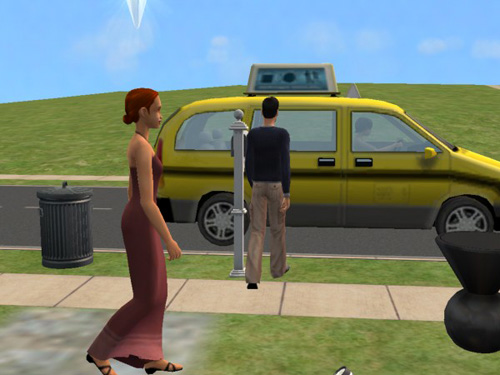 Headed for the taxi.
So Eleanor and Kennedy are off to greener pastures.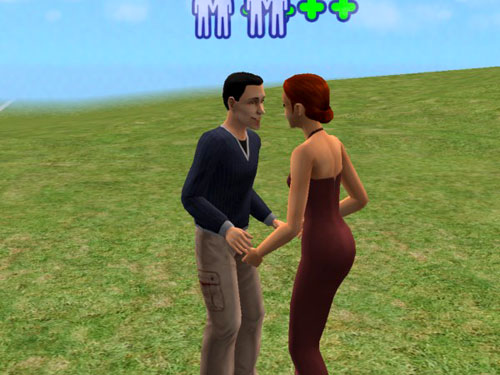 The greener pastures of the Bus Stop at the moment.
And back at the Love Nest...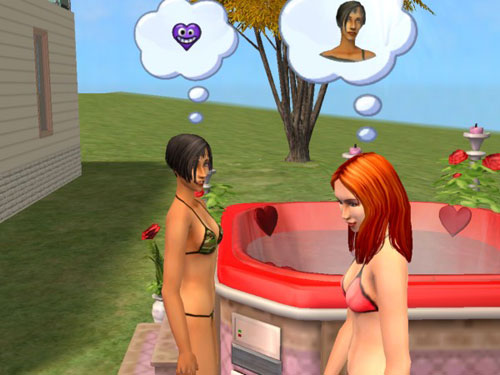 But that's another story. *8)