Eleanor and Kennedy
A partnership of convenience
Last time we saw Eleanor Raptor and Kennedy Cox, they had just left the Love Nest, and were hanging out at the bus stop on the way to a place of their own. The next forty or so snapshots from their album bring us up to date on this pragmatic pair.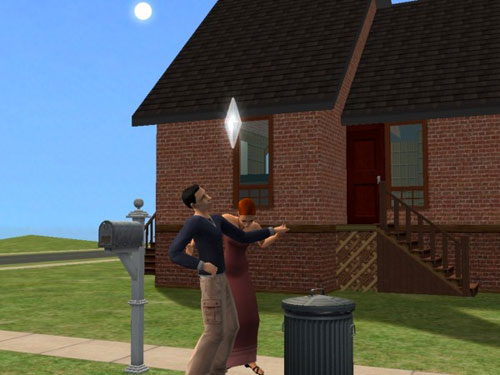 Eleanor liked the new house very much.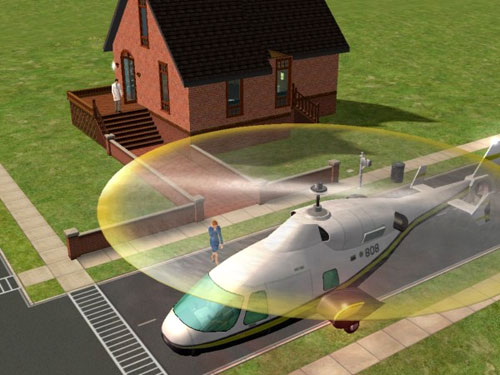 They quickly began improving the grounds.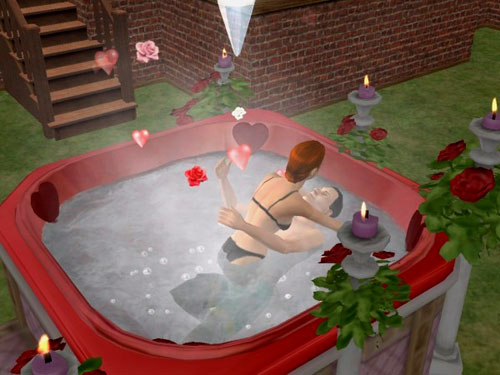 The improvements included, of course, a Love Tub.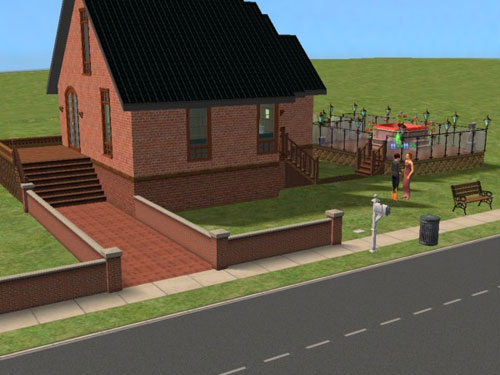 The tub was soon moved onto a nice back deck.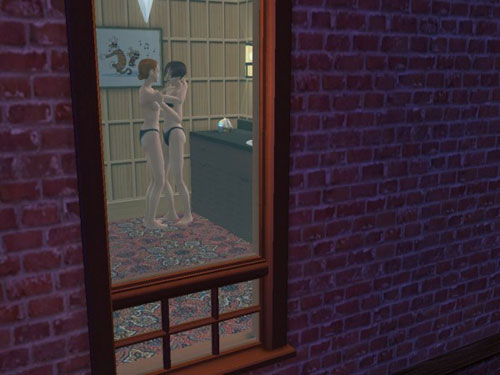 Buying new stuff, though, wasn't Eleanor's main interest.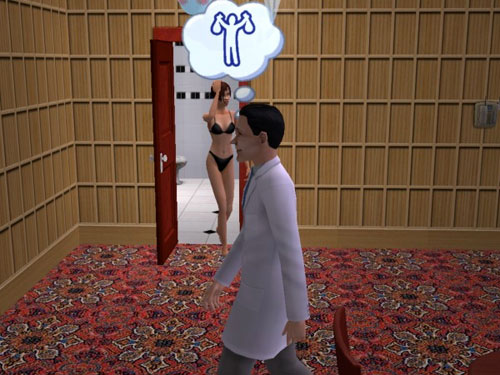 As long as Eleanor wasn't too blatant, Kennedy was content.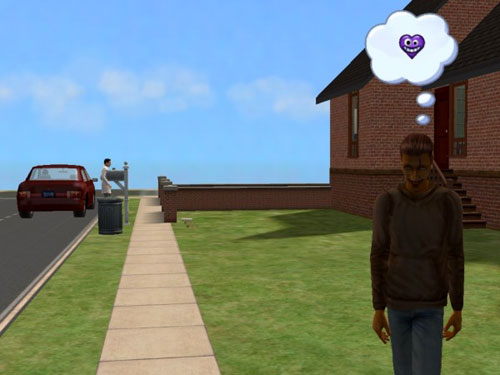 This sometimes required careful timing.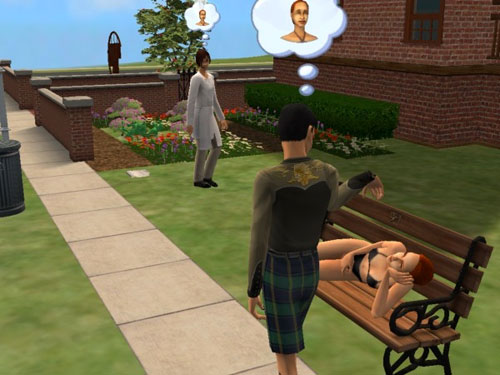 Eleanor did very much like the new garden.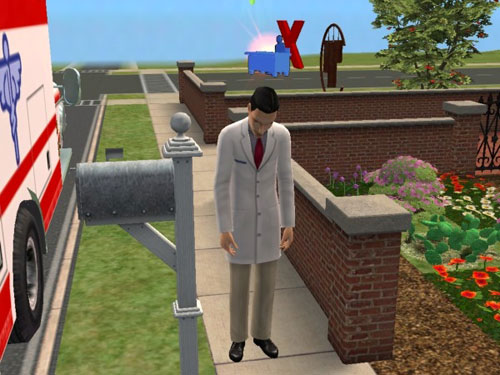 Then there was the day Kennedy lost his job.
"Ah yes, looks very... expensive!"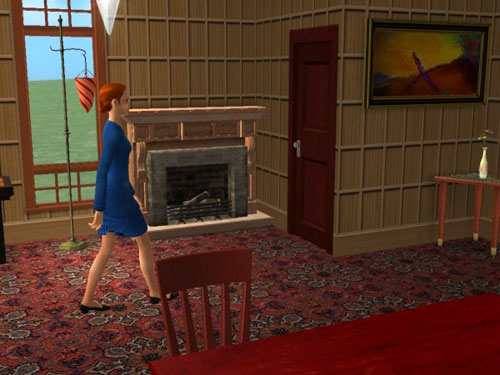 "Those fireplace installers work fast."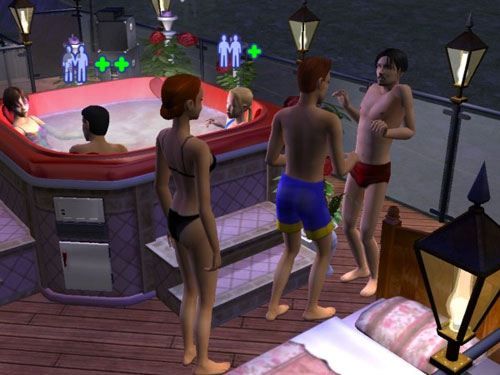 Eleanor throws frequent parties.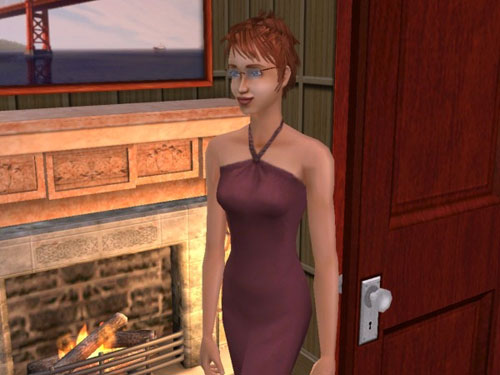 She also likes trying out new looks.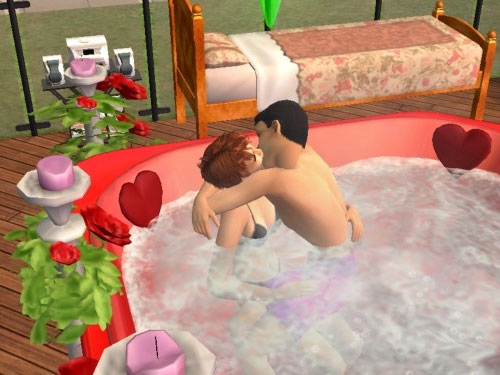 And new friends.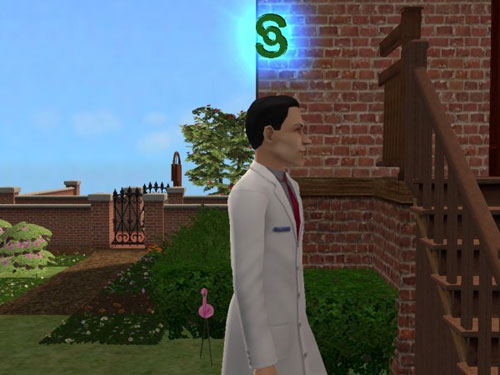 Kennedy's ambitions are less photogenic.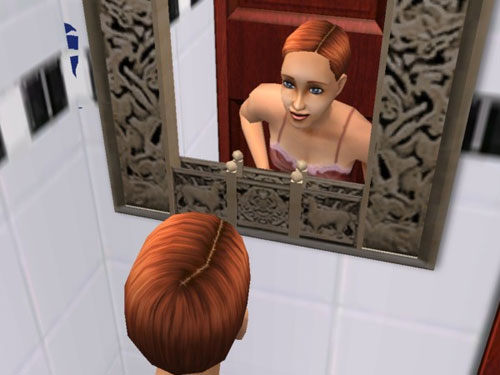 Another new look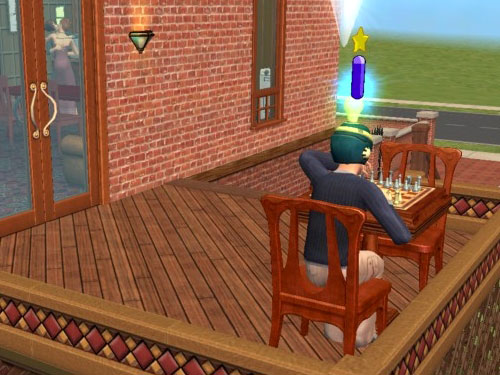 Eleanor, Melissa, and Kennedy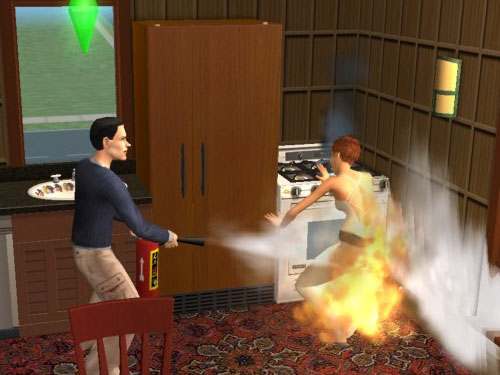 Then there was the time Kennedy saved Eleanor's life.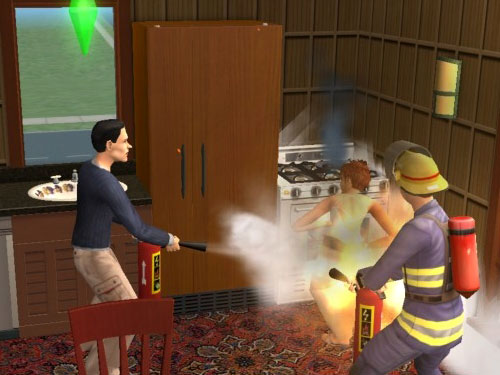 With some help from the local fire squad.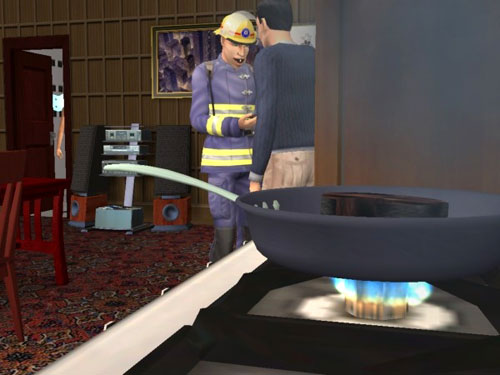 Kennedy was grateful.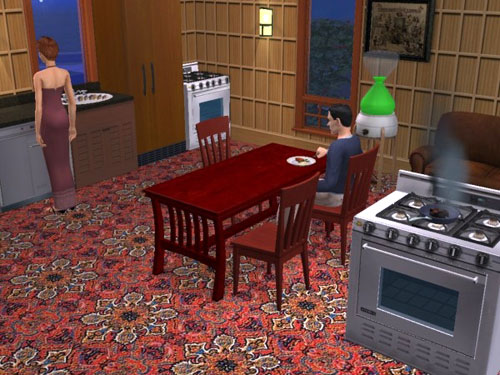 Aftermath
Kennedy's firing wasn't actually much of a setback; as soon as the media attention died down the hospital took him back, and he started up the ladder again.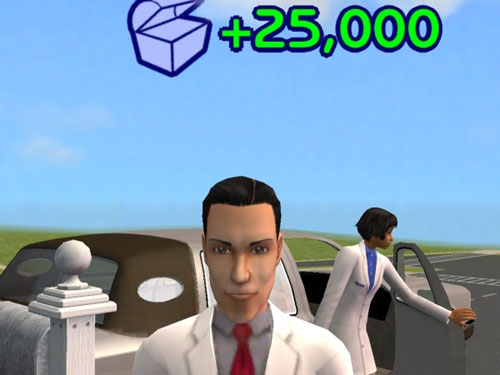 Kennedy fulfilled.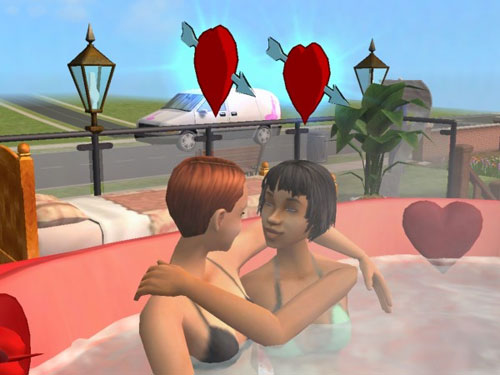 "Lovely day for a soak."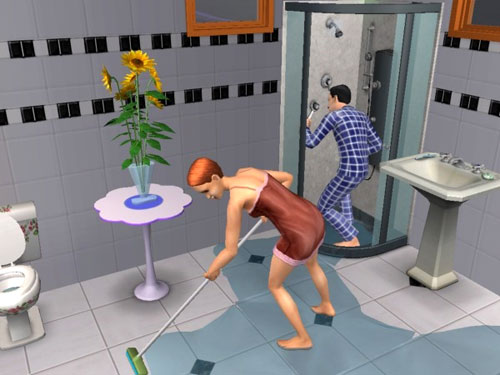 (Random domestic-bliss snapshot)
About this time Eleanor quit her job, on the grounds that Kennedy doesn't need her help keeping his aspiration up anymore, they're pretty rich anyway, and that way she'll have more time to work on her own LTW.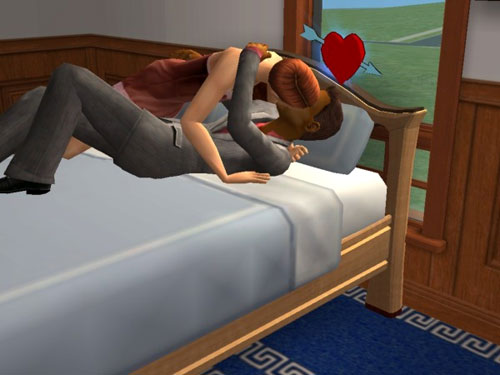 Relaxing in the afternoon.
(One should not conclude from this that she's lost interest in Kennedy, or vice-versa.)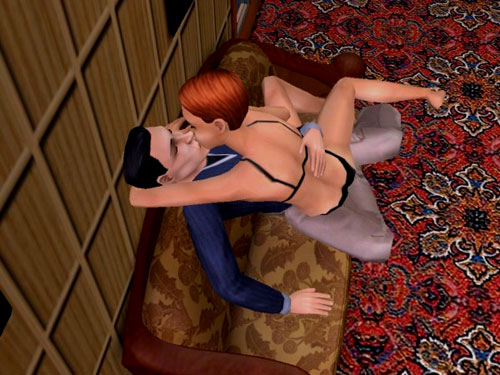 More relaxing.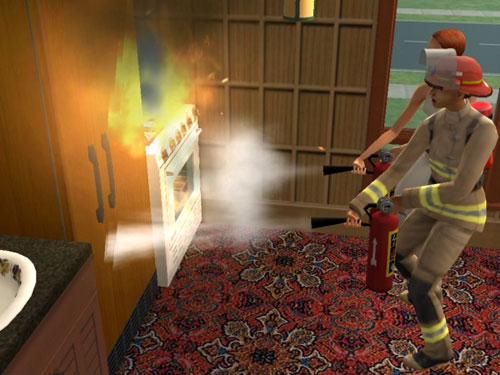 The next fire was less stressful.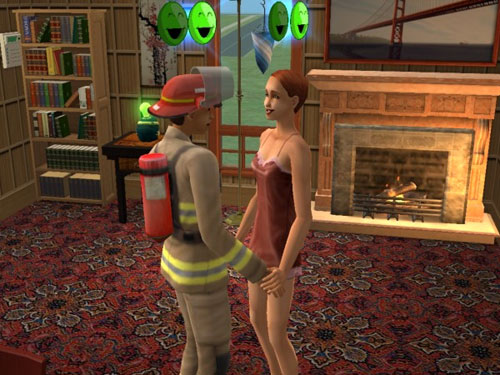 And Eleanor made a new friend.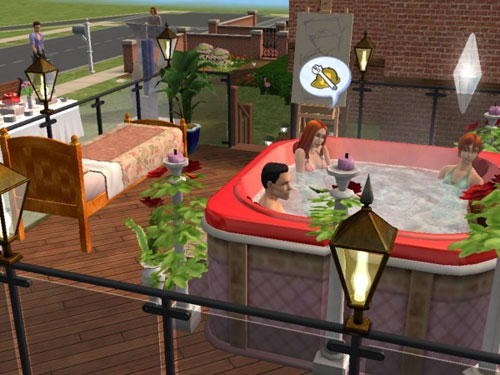 A family gathering.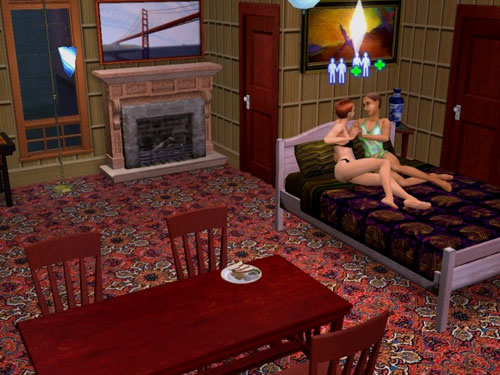 Then there was the time Eleanor put a bed into the parlor.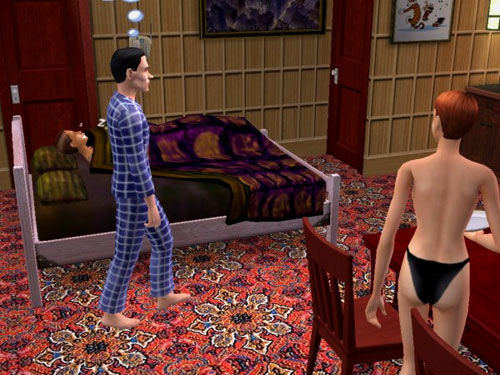 "Remind me why I put up with this sort of thing?"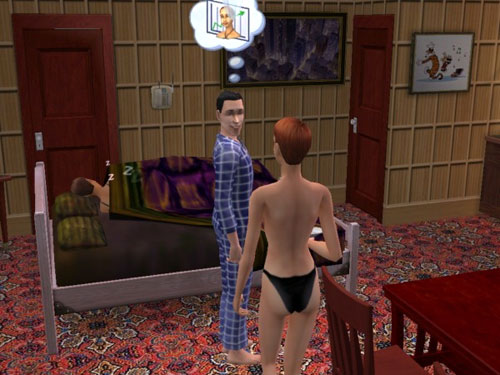 "Ah, now I remember."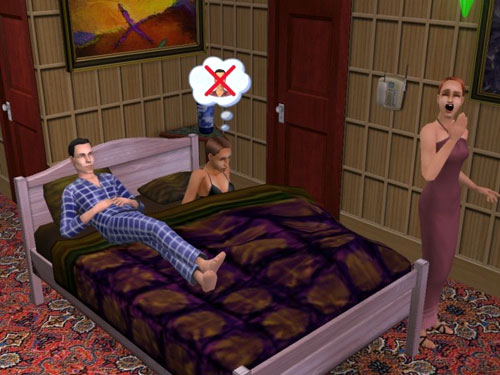 Just one of those days.
Then there was the burglary: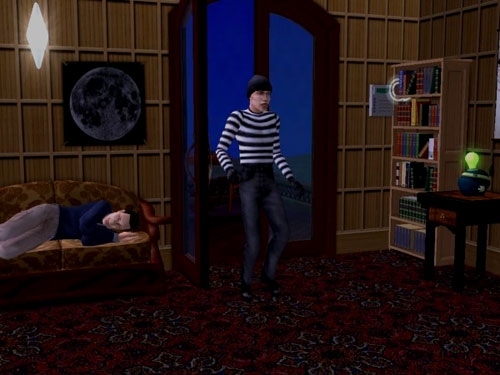 A nighttime visitor.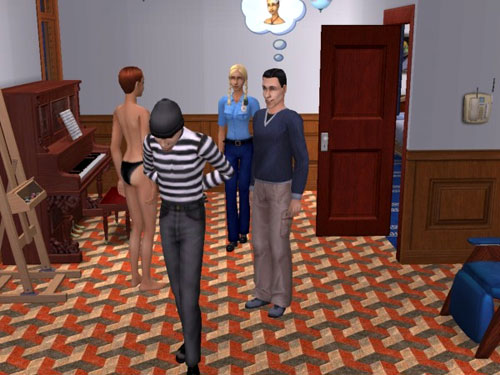 The alarm worked, the blonde policeman prevailed, and the burglar was caught.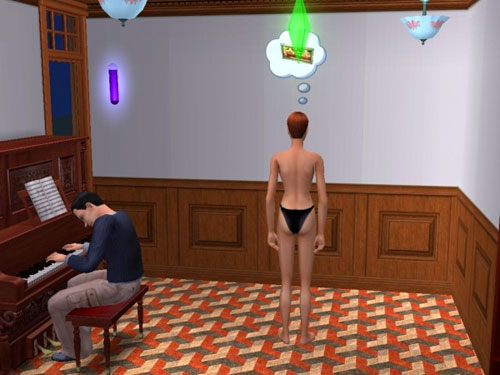 Kennedy pounds on the piano to console himeslf.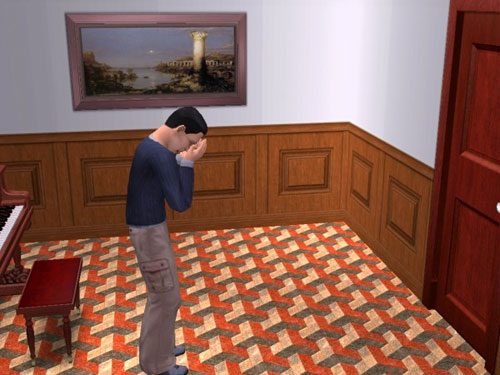 But it's too much for him.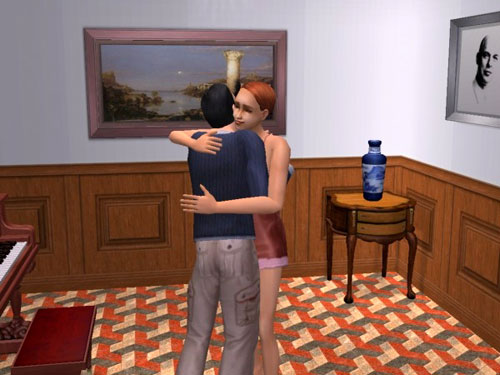 "There, there. Look, now we have even more very expensive stuff!"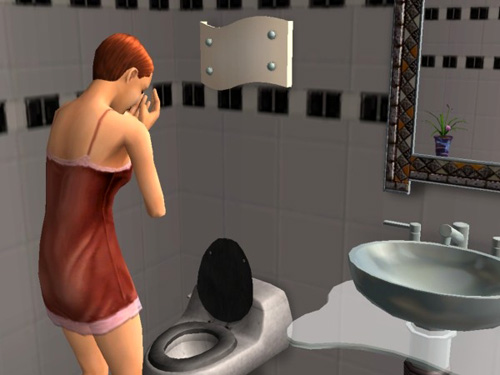 Although in private, Eleanor was also upset.
And there's also the more routine tumult now and then.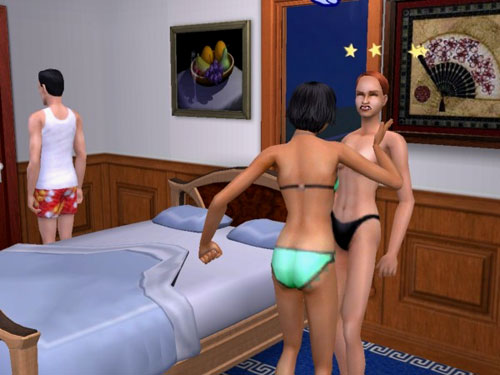 Marylena slaps Eleanor
But in general life is good for our protagonists.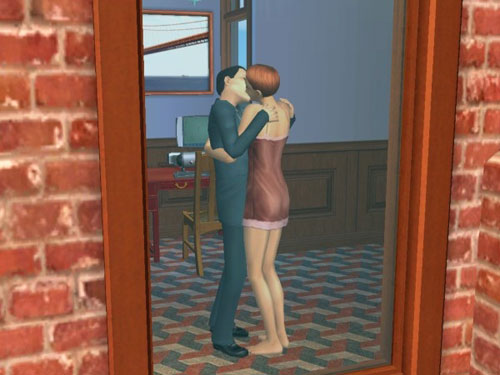 Eleanor and Kennedy