Sleeping Through College
Damion Cormier's College Years (Part I)
As we saw earlier, when Joan Danvers graduated from SSU she passed along the neat little off-campus house to her boyfriend Damion Cormier. Damion turned out to be a lazy sloppy Romance sim, with an extreme take on college.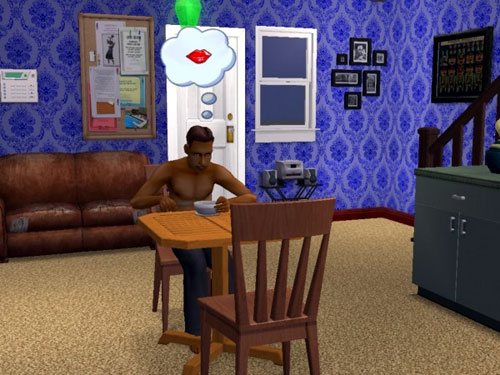 What Damion would like to major in.
Damion found the first day of class very interesting, although he entirely ignored the subject matter.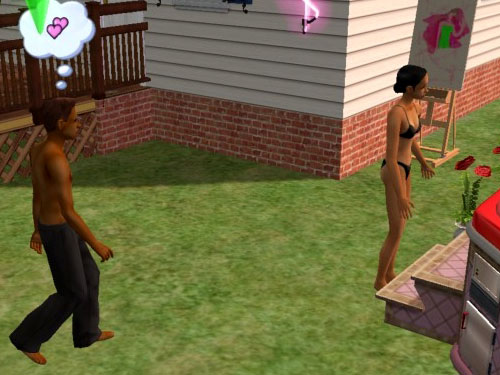 Love at first sight.
He attended no more classes his Freshman year, and did none of those boring assignments, but passed with flying colors anyway on the strength of his good faculty relations.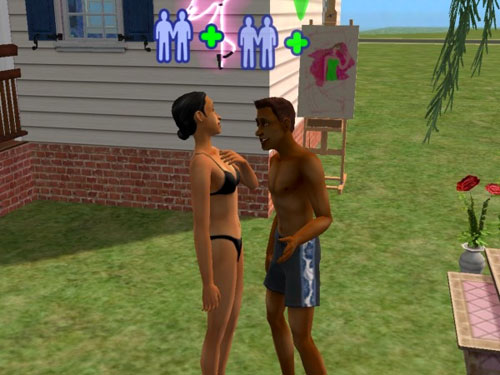 His good faculty relations.
In his Sophomore year, Damion enrolled in the Art department and followed a similar strategy there, with great succcess.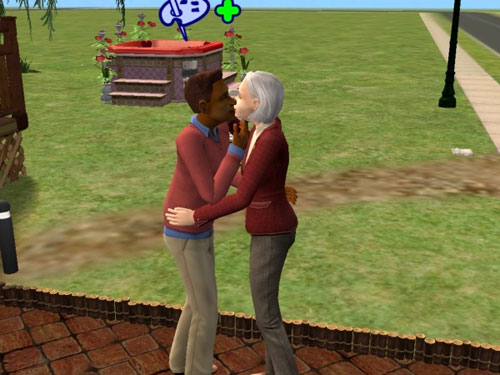 Kissing Professor Jane Royce.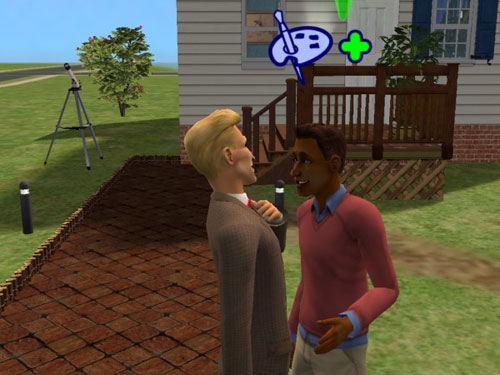 Flirting with Professor Vince whatsit.
He did (reluctantly) attend final exams.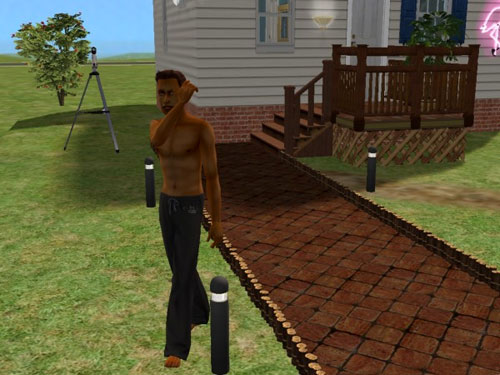 But he ref