Comings and Goings at the Danverses
1/6: New love, new life
As we've seen elsewhere, Jen Danvers (the Family one of the twins) and Gabriel Raptor are An Item. She entered teenhood before he did, and when he caught up, she was waiting eagerly for him.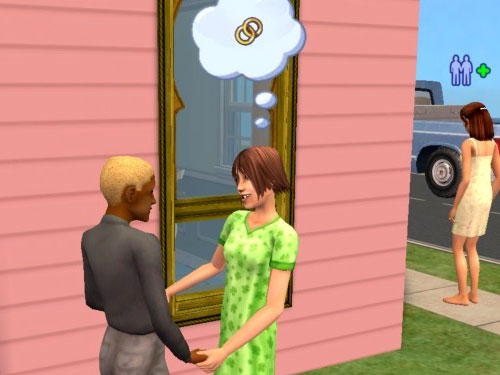 We know what's on her mind!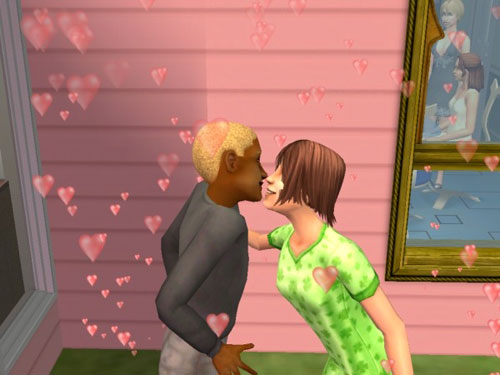 Awwww!
Meanwhile, Jen's grandma Jean's also apparently been busy.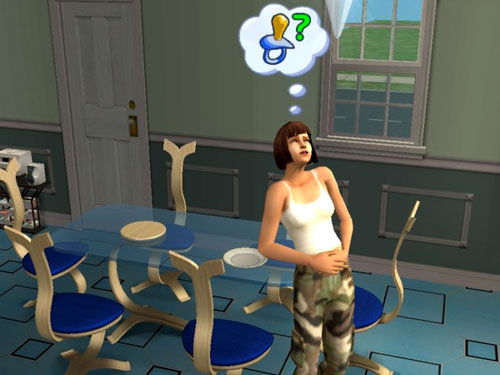 "Whoa, this feels sort of familiar!"
2/6: Rock steady
Jen spun up a powerful Want to go steady with Gabriel, but the day she asked he must have been in a bad mood.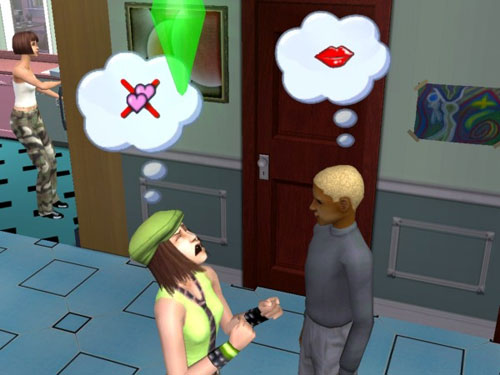 "You hate me!"
The next day, at Gabriel's, they made up.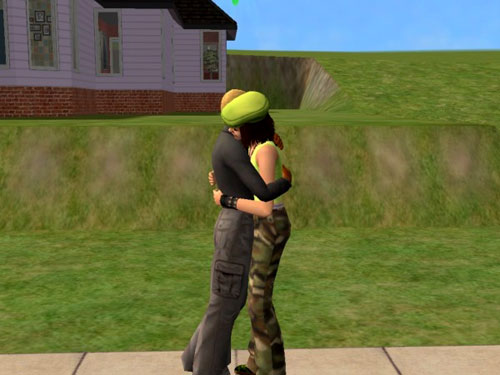 "Oh, baby, I'm sorry."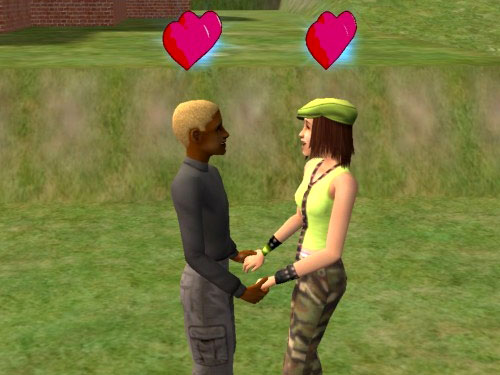 "If you're still willing..."
3/6: Back to the grownups
Jean's suspicions were soon confirmed.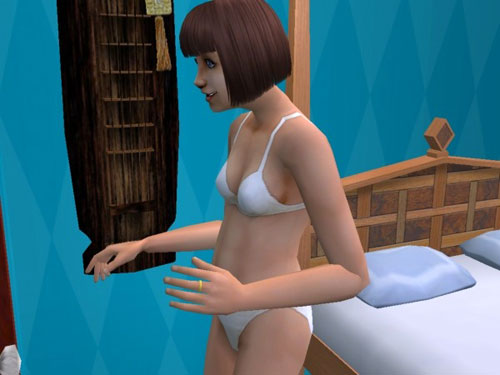 Baby Number Three on the way.
As usual, pregnancy and John's sexy elderosity brought out her randiness.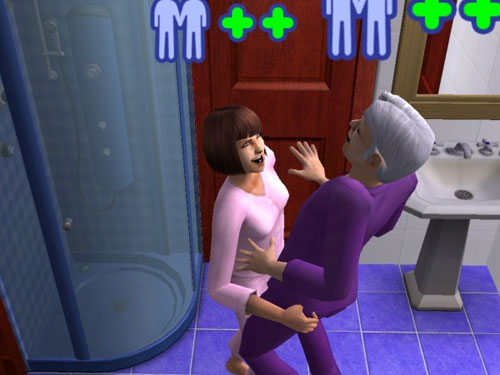 Hubba hubba!
John's reaction was more domestic.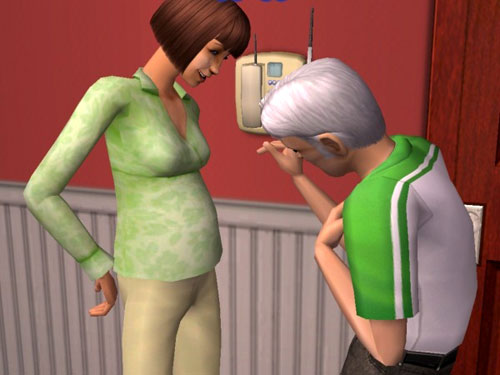 "Helloooo, in there!"
Meanwhile, Georgia (John and Jean's eldest daughter's wife, and one of Jen's moms, for those keeping track) finally achieved her life's ambition.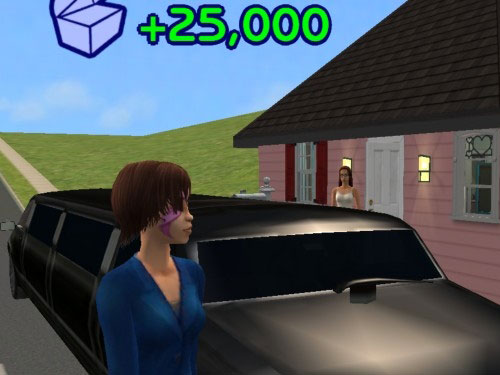 Neighborhood One's latest Tycoon
Both adult couples having something to celebrate, the Danvers house quickly had its first pair of simultaneous in-home Dream Dates.
Ah, romance.
4/6: James arrives
(I always want to say "The days were accomplished" at this point...)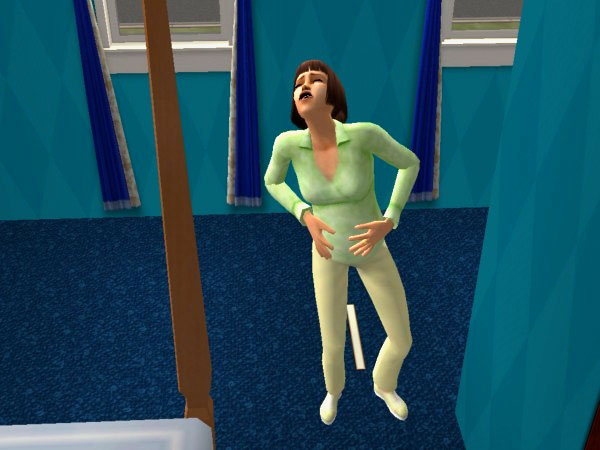 "It's time!"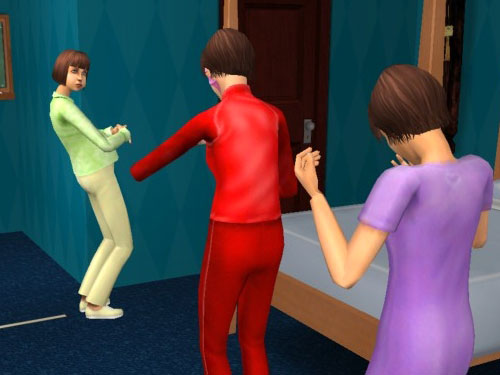 "Do you two have the impression that you're helping?"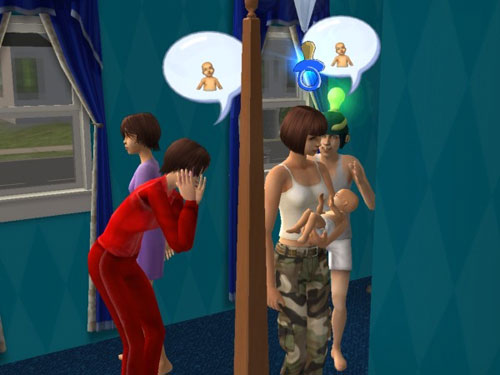 Welcome, James Danvers!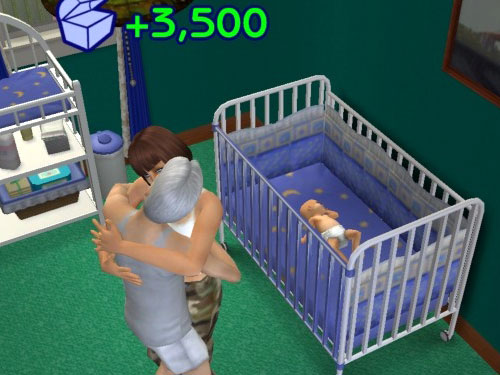 More celebrating
5/6: Breaking up
All things, even the mostly-happy chaos that is the Danverses, must end. Or at least change. Jane and Georgia finally decided that, with the coming of James, it was time they found a place of their own.
But no one wanted to break the family up very far, so Georgia went online and pointed the Magical Building Faeries at the lot right next door.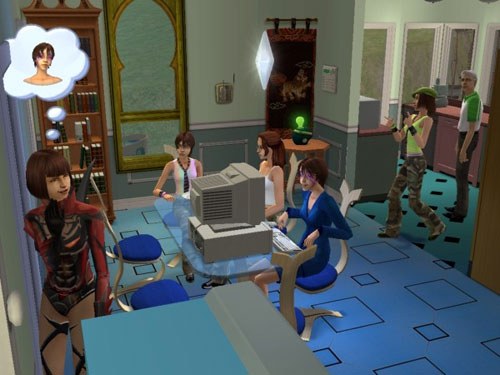 General excitement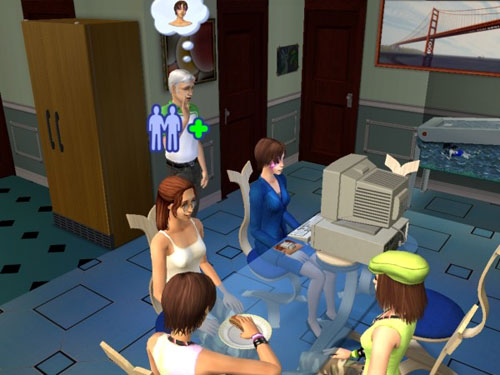 "Now don't worry, Dad, we'll be just next door."
Jen (the Family twin) moved out with her moms, but Jan (Knowledge) stayed behind with her grandparents (and in particular with her grandma's Mad Scientist / Criminal Mastermind lab).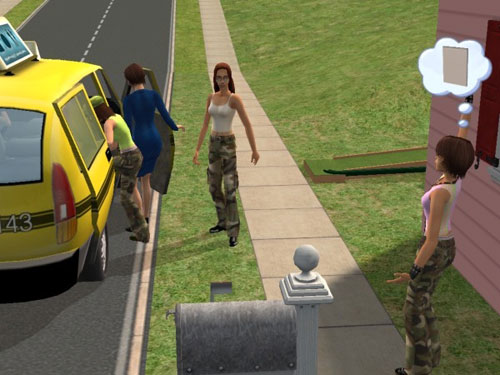 "We're off to the bank for the closing. See you around!"
6/6: Onward
So as the new baby settles into the old house...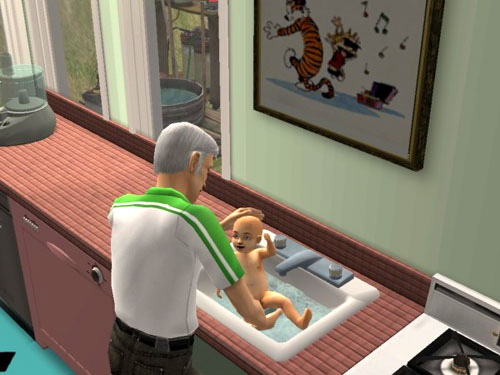 Splish splish!
Jane and Georgia and Jen explore the new one.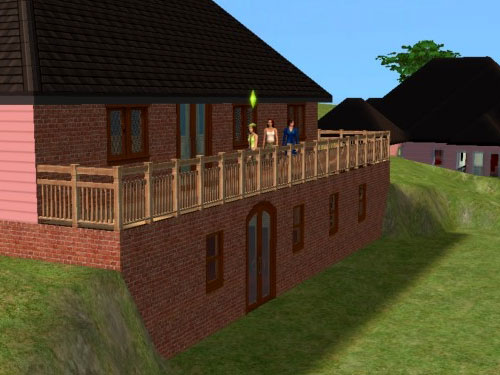 Not bad.
So there we are: various new phases of life begun, and not quite so many Danverses in any single lot. Maybe I'll play them more often now! *8)