More about Gabriel and Gina
(mostly Gabriel)
Since last time we saw Gabriel Raptor (only child of Gina Raptor and her very good if mysterious student friend Dawson Day), he's had an ordinary uneventful toddlerhood.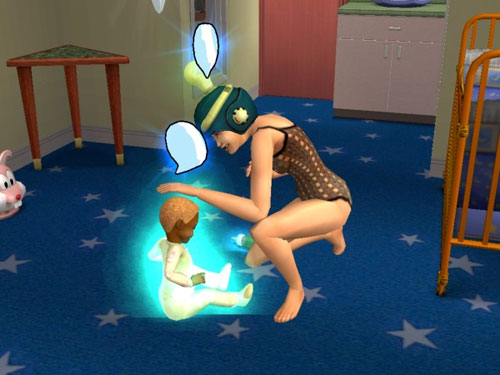 Learning to talk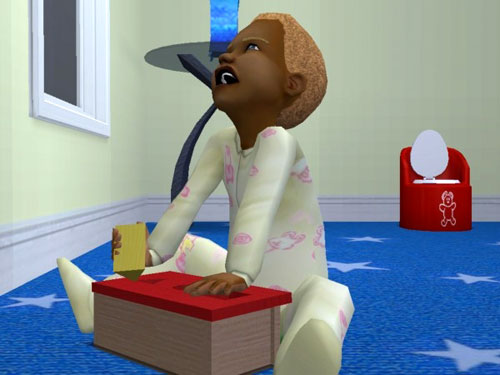 Building skills: darn blocks!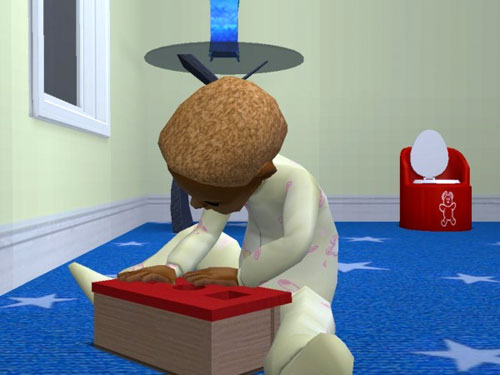 "Wait, this peg fits into that hole!"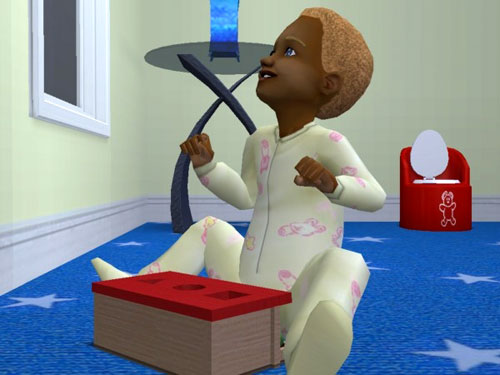 "Now I get it!"
Gina very much enjoyed the process, even if she did get a little tired now and then.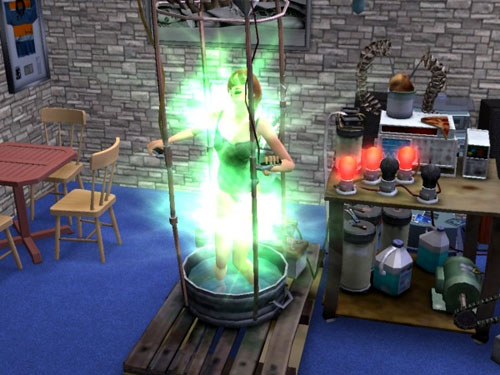 Just a little afternoon pick-me up
But eventually toddlerhood came to an end.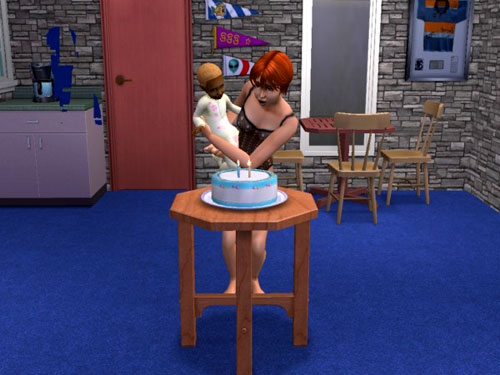 Foof!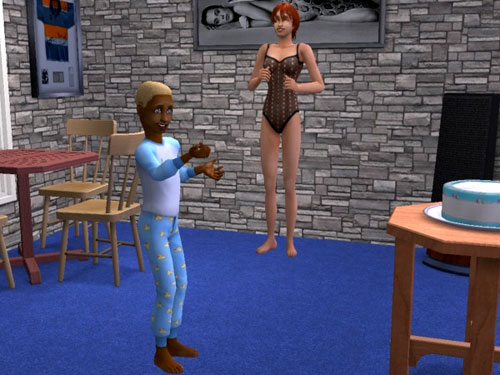 Quite the little man
He immediately began encouraging my plans to make him Popularity aspiration, by wanting to make friends with various of Gina's very good friends.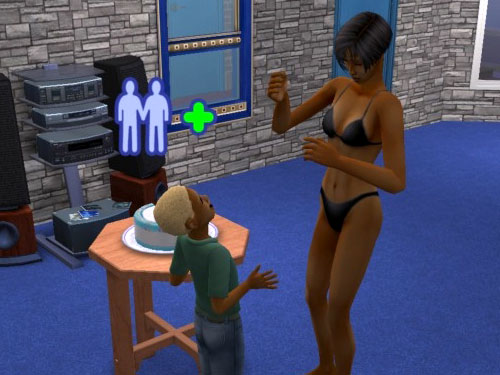 "That's a good one, Ms. Hogan!"
He also played host when the inevitable Headmaster of the inevitable local private school came by.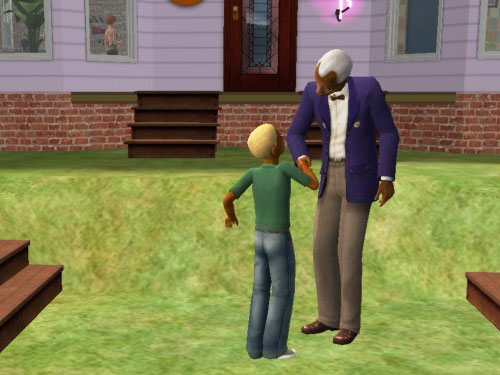 "Hey, your hair's almost the same color as my Dad's! Only greyer!"
Not only did Gabriel get into private school easily, but Gina kept up the relationship.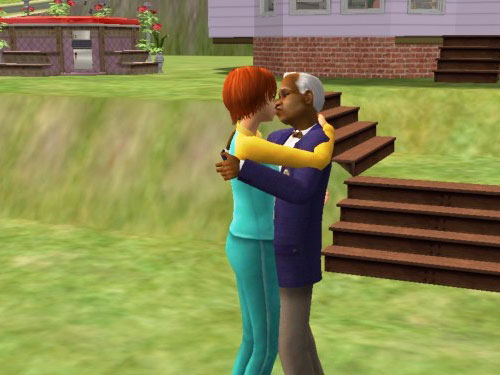 In case of future need?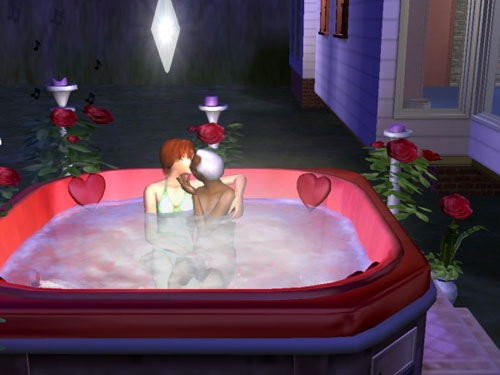 Or maybe just for fun.
Gina also kept up the relationship with Gabriel's Dad, the mysterious (or at least previously mysterious) Dawson Day.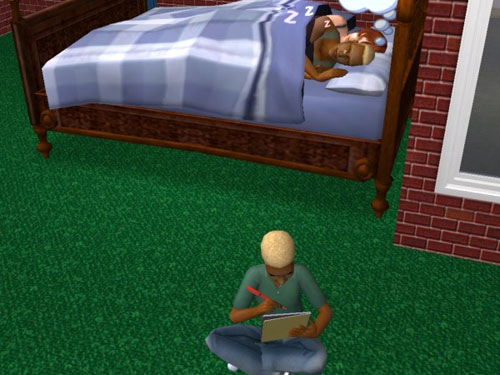 A heartwarming family scene.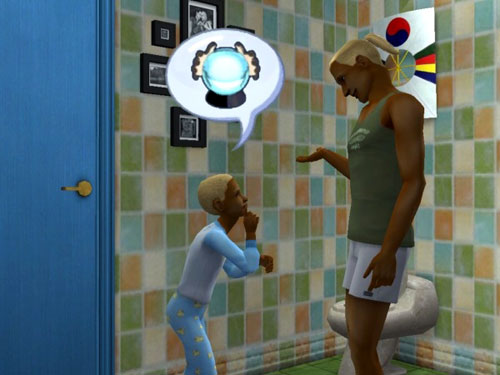 A father-son discussion in the bathroom.
When her busy schedule as a Hall of Famer (tossing out the first chicken, kissing sports-babies, and so on) conflicted with Gabriel's school time, she hired a nanny service. This worked out fine for awhile.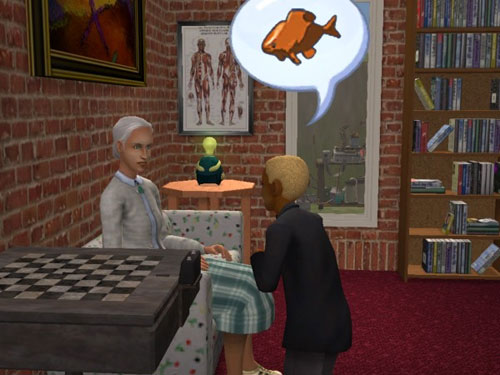 "Are there any fish big enough to eat a whole elephant at once?"
But eventually something went wrong.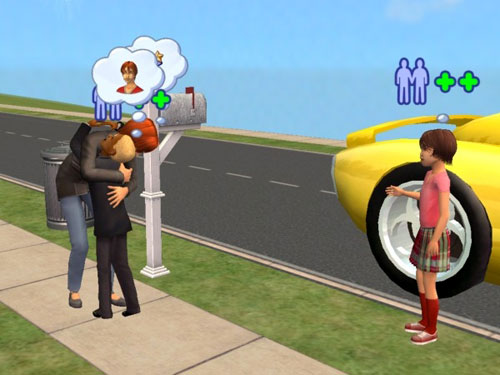 "Mom, you're finally home!"
Since Gabriel would soon be old enough to be home alone anyway, Gina took some vacation and cancelled the Nanny service. Or at least she tried to.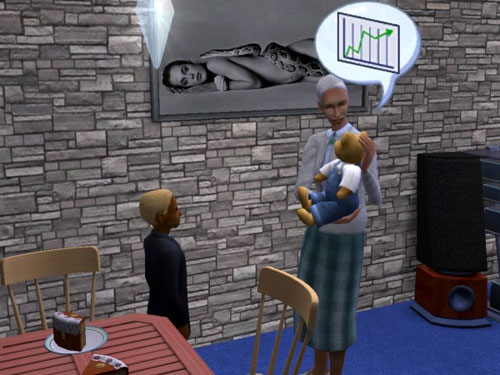 But the nannies kept coming.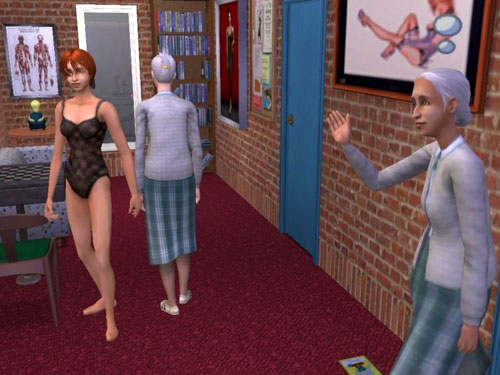 Sometimes in groups.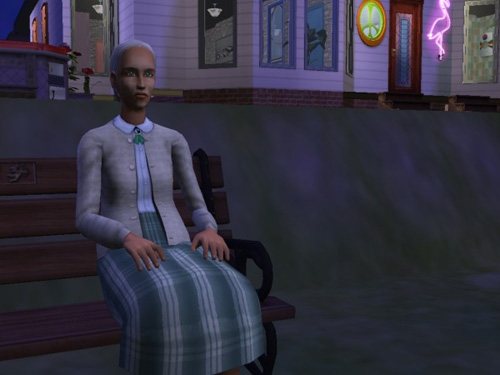 Sometimes late at night.
Eventually Gina and Gabriel just learned to ignore the nannies, sometimes dismissing them, sometimes enjoying the random food they made, and generally getting on with life.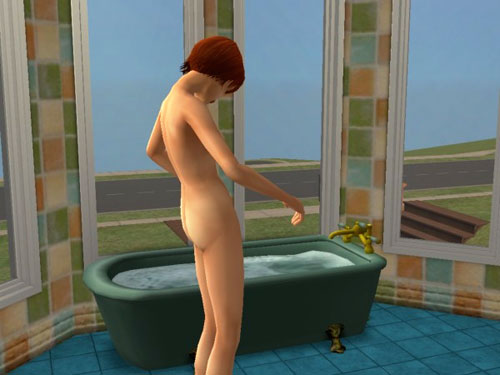 Random cute picture I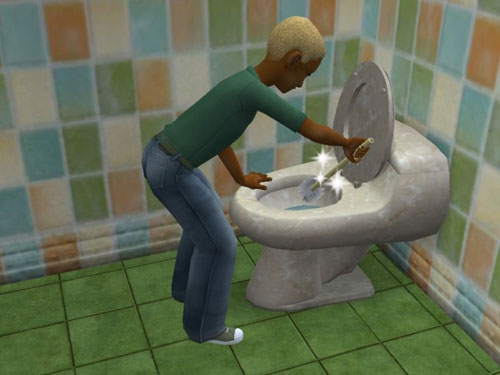 Random cute picture II
Eventually even childhood came to an end; another birthday.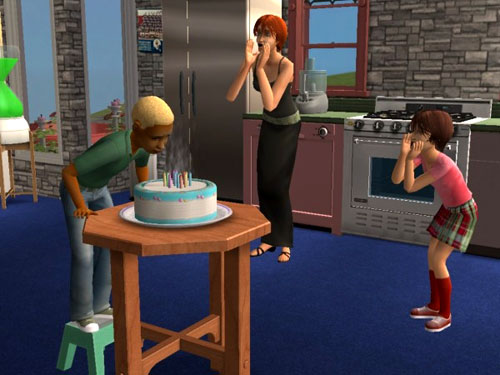 Happy birthday!
Gabriel's father was home at the time, but he seemed uncomfortable. He just sat at the empty chessboard in the next room, doing nothing.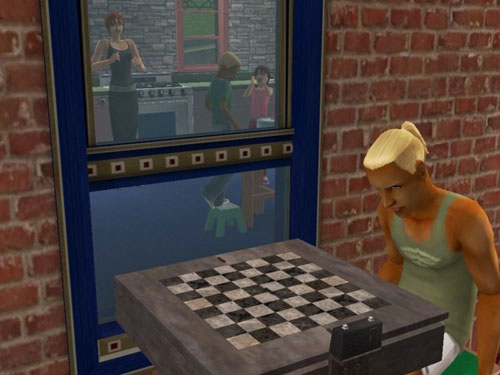 "A teenage son?"
Once the Big Event had occurred, though,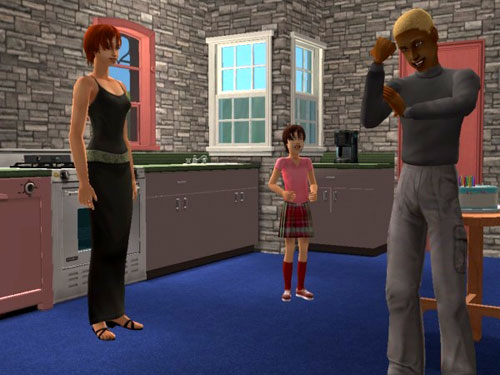 Whoa, muscles!
Dawson relaxed a bit and joined in the conversation.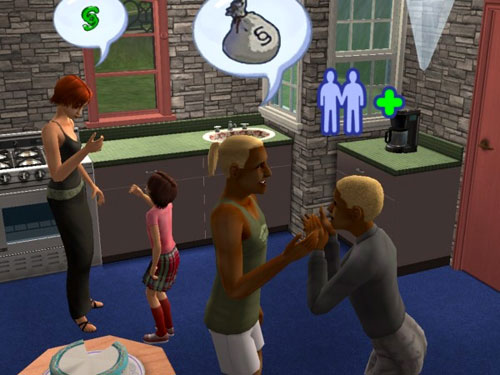 Oh, I've got ninety thousand pounds in my pajamas...
So here's Gabriel Raptor, a proud newly-minted teenager.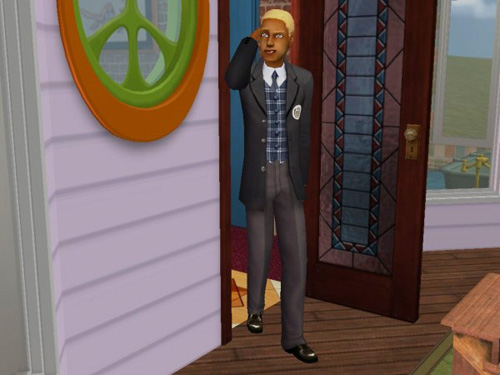 "This does not look especially cool."
He's become best friends with Jen Danvers.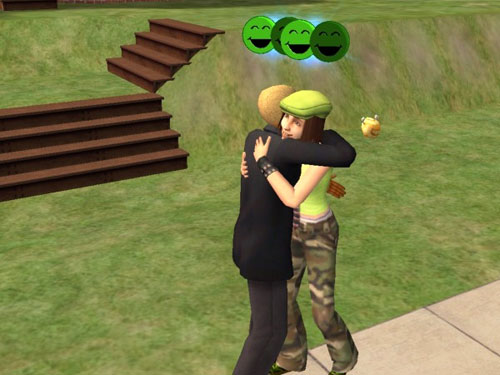 They both want to be Captain Hero some day.
And he's developed relationships both with his mother's friends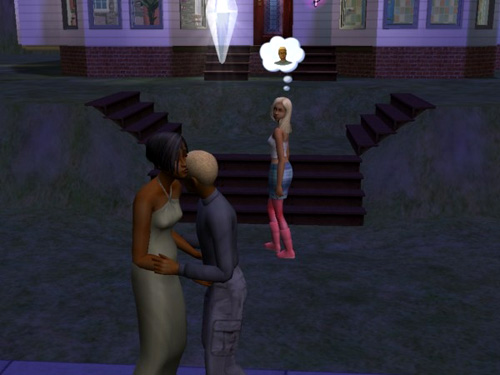 Just an air-kiss.
And with his peers in the neighborhood.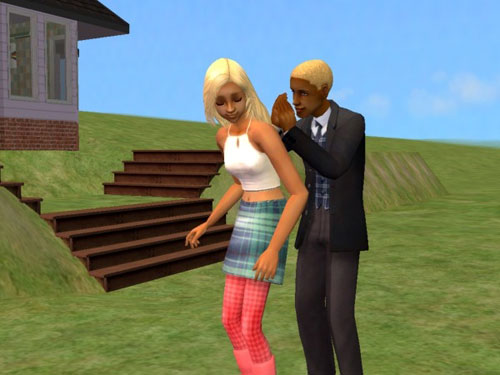 Mmmm...
So life is good, and if a few nannies continue to haunt the place, what's the harm?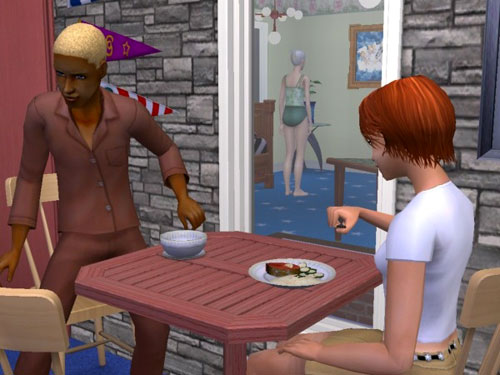 Although it's sometimes a little creepy.
For Gina's part, she is of course still perpetually happy and perpetually young. Recently she's become obsessed with Katelyn Goss, a student at SSU.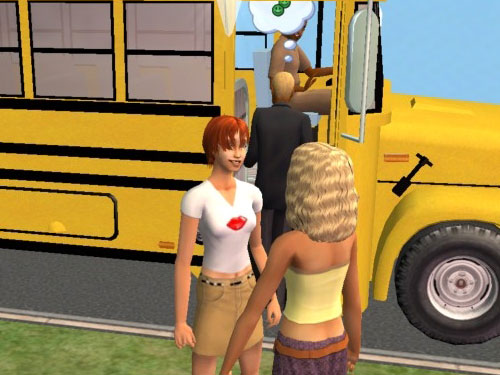 "Gosh, Mom and Katelyn are such good friends!"
They've been having a good time together.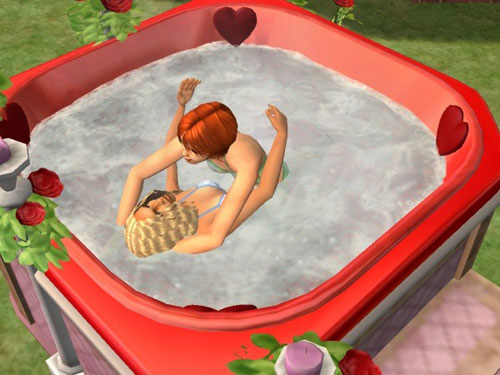 Mostly while Gabriel is at school
But of course Gina is still Gina.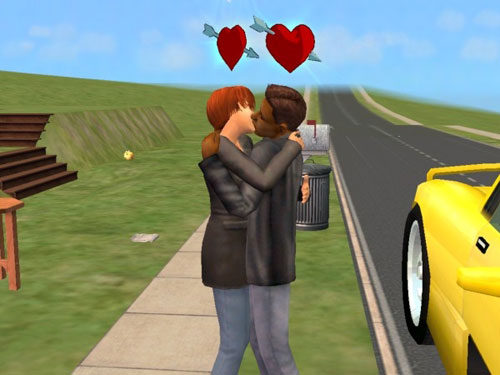 Love in the Hall of Fame
So that's the story from Gina's place; not quite up to date, but pretty close.