George, the Diva, and Mr. Big
The end of George's college career was alot like the middle.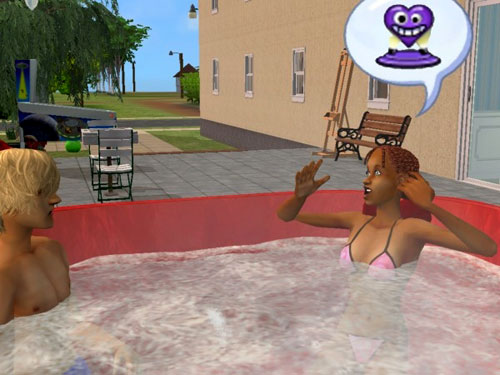 Hanging around in the hot tub with Sheila.
Eventually it was time for that final final.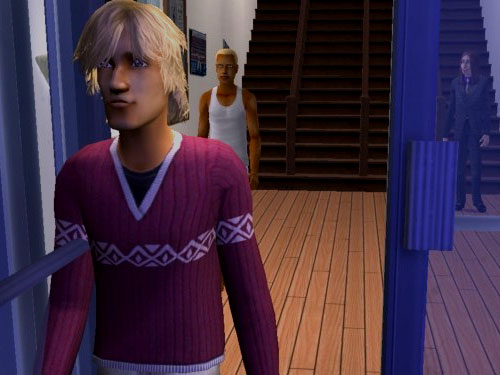 Off into the dusk.
He got back from that final final at the same time that Gabriel got back from his own Sophomore or something final (which he'd attended in his underdrawers).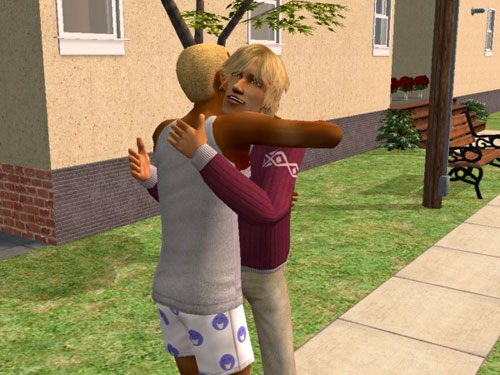 A congratulatory hug
After one last campus Dream Date with Sheila...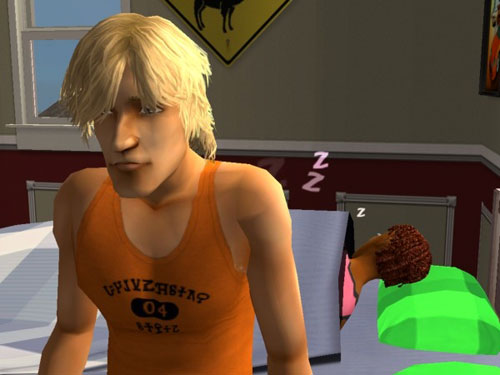 Still wondering what role she'll play in his future
...he got up and called the taxi.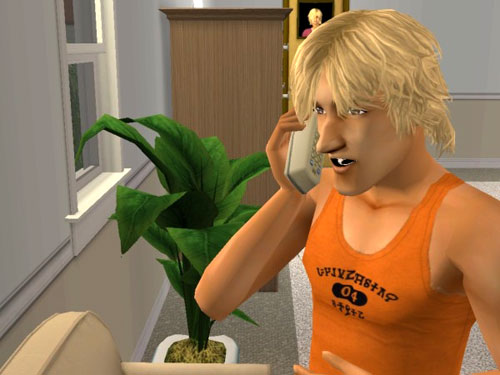 No party for George.
"You've just graduated from SSU, George! Now what are you going to do?"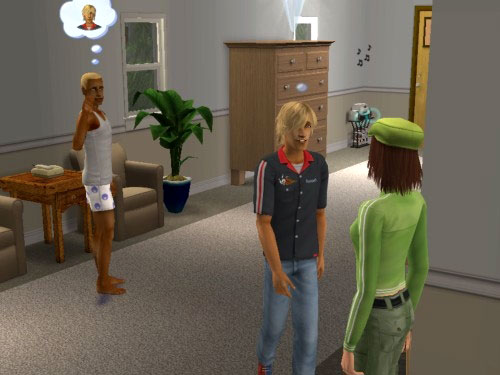 "I'm going bowling!"