Candice Ng's college years
(A long uneventful story.)
We first met Candice Ng during Taylor Almassizadeh's college years; they fell in love, and when he graduated he left her the neat little off-campus house that Gina Raptor had passed to him. Here's Candice studying downstairs, just after she made some improvements to the place: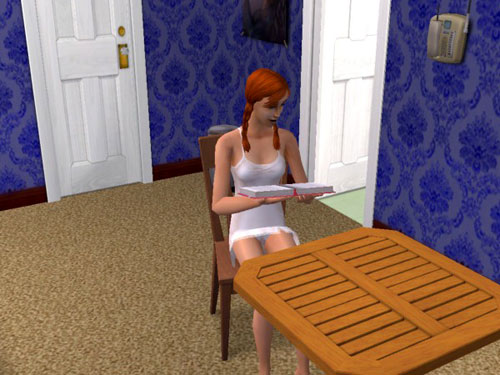 Candice and the new wallpaper.
Her college career was largely uneventful, modulo the usual little incidents.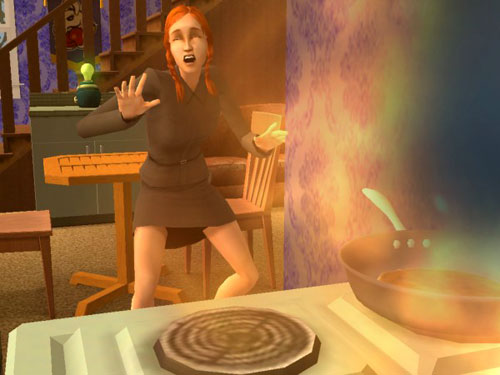 Candice burns the pancakes.
She did last-minute cramming for exams in the tradition of her predecessors.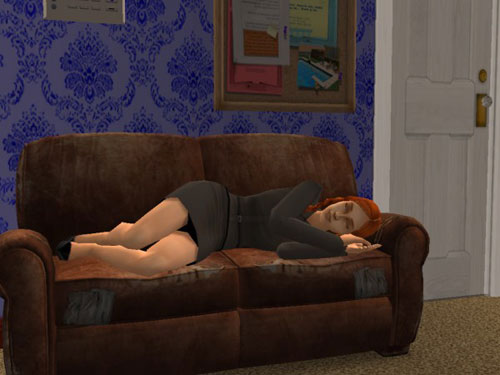 "Oh, Mr. Dickens, you shouldn't have! Smrmmph."
Taylor was a frequent guest.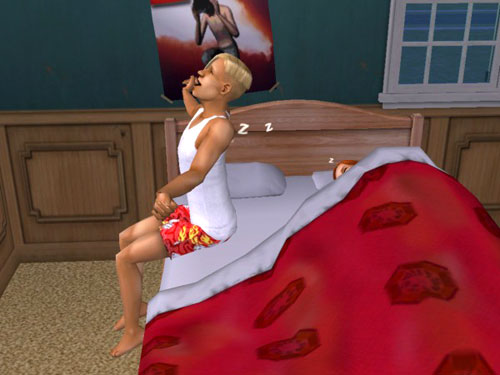 Dites-moi pourquoi la vie est belle...
As we've seen before, Candice met Joan Danvers when Joan was a rebellious teenager living at Rooms To Let. Once Joan arrived at college, Candice looked her up and renewed the acquaintance.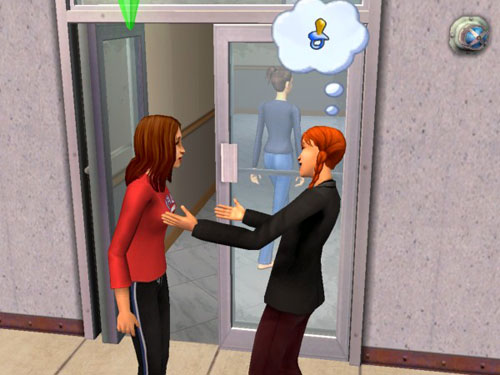 "You must have been a beautiful baby."
They became good friends.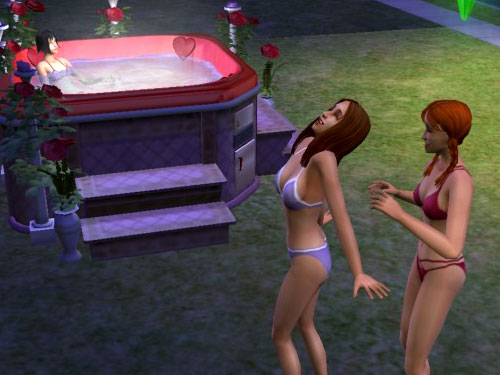 Mmmm...
Being a personable person, Candice made other friends as well.