(In only twenty pictures!)
We first met Taylor Almassizadeh during Gina Raptor's college years; he was one of Gina's many very good friends, and when she graduated she passed along her neat little off-campus house to him. Here he is lounging around upstairs.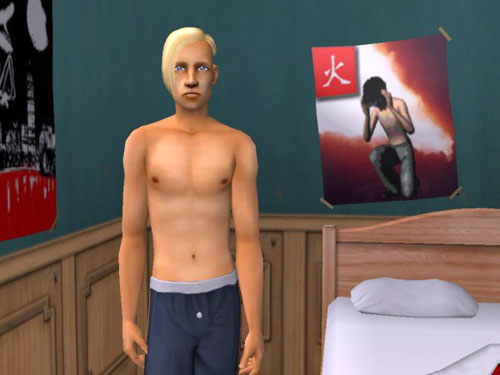 Babe city
He came built-in with a Secret Society membership (he was Gina's primary sponsor, in fact), which came in handy now and then.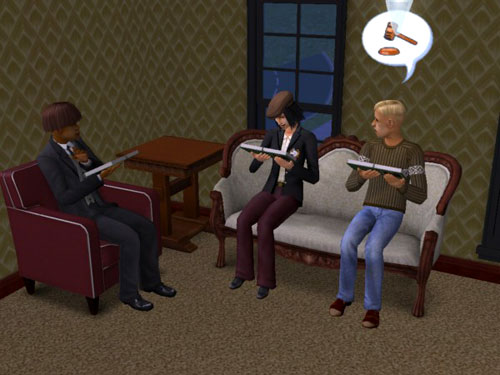 Studying with the elite
He also enjoyed studying with his friends and classmates, including the attractive Candice Ng.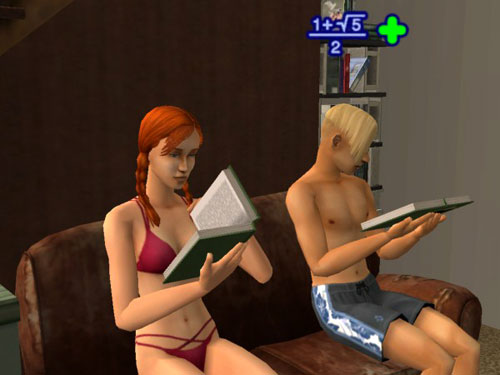 Studying with a friend
Before long, he set about wooing her.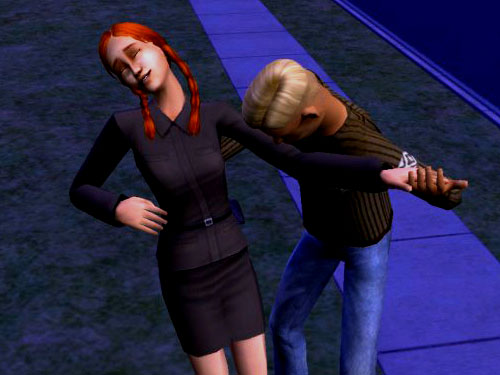 Love in the twilight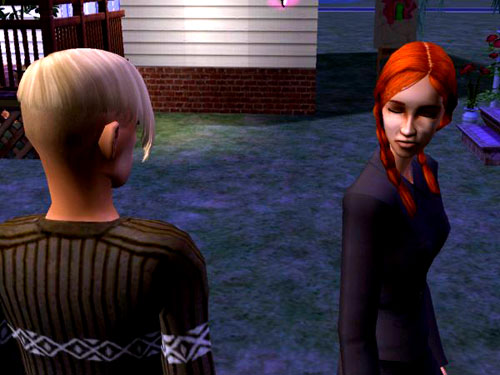 Candice looking sultry after a good-night kiss.
There's more to college than romance, of course. There's also looking through windows with your telescope.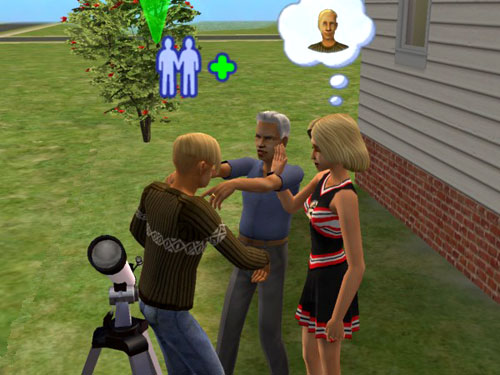 "Peeping young whippersnapper!"
And trying to learn the School Cheer.