The Townie Project
Part 16: Congratualtions and Nyah-nah-nah
Further autonomous activities at Casa Townie.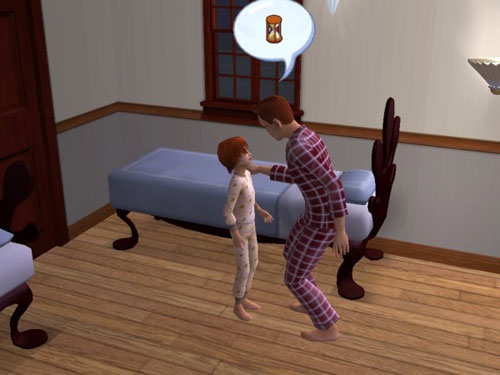 "You've grown up so well!"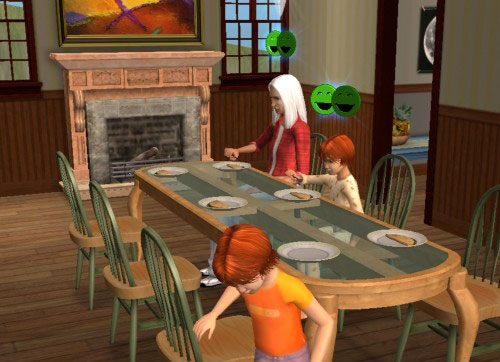 Best friends over omelettes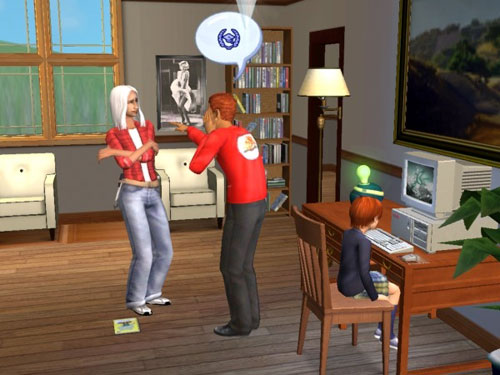 "Neener, neener, you never went to college!"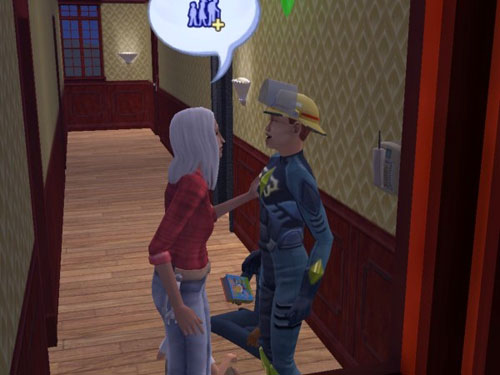 "Congratulations on those twins of yours."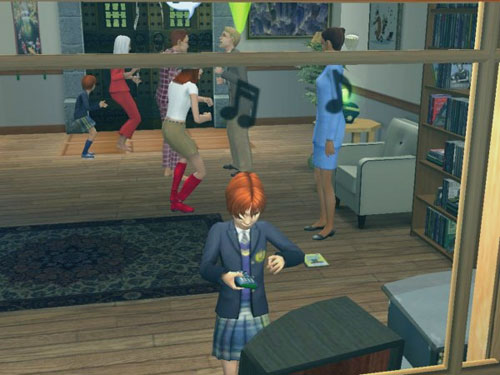 "Okay, enough of that."
The Townie Project
Part 17: Love and Autos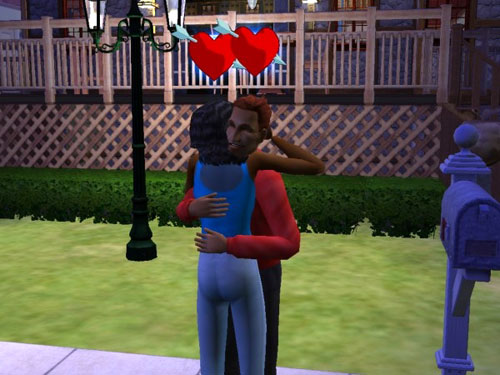 Remington loves Ivy.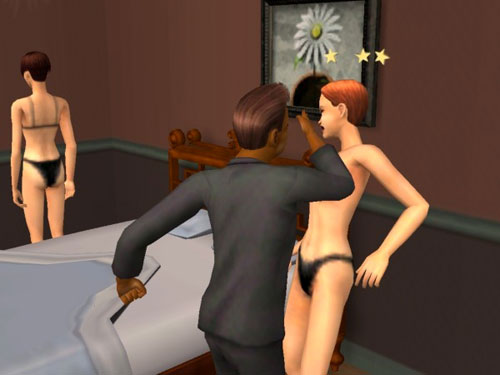 Joe slaps Eleanor.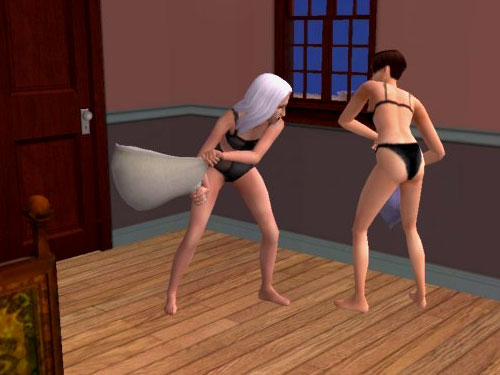 Romance sims at play.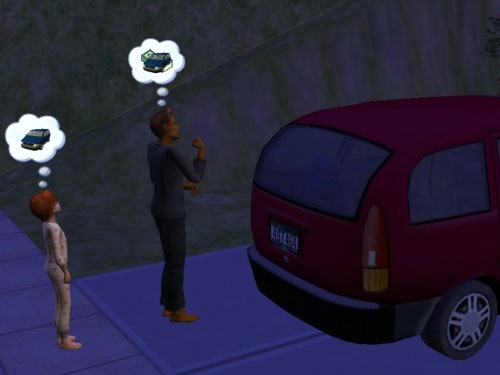 And in non-romance news...
The Townie Project
Part 18: Melissa's triangles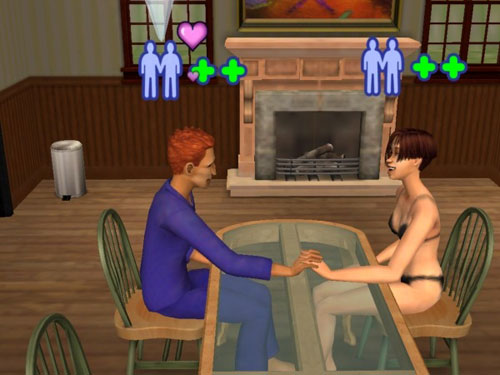 Remington loves Melissa.
"It drives me wild when you walk around in your undies."
"Why, you sweet man!"
"I only wish you'd stay away from that dried-up old --"
"Let's talk about us, not about her."
"I'd rather talk in private."
"Are you inviting me up to your room?"
"My dratted room is so small two people can't get to the double bed at once."
"Beds can be moved..."
"!"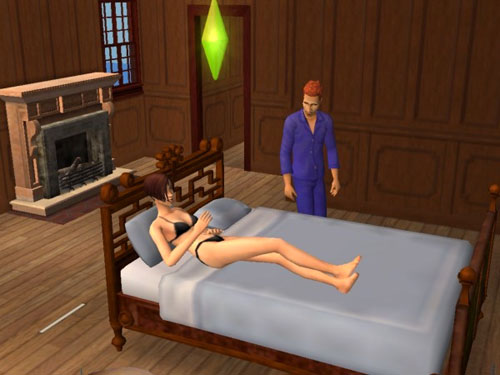 No one uses the upstairs rec-room for much anyway.
But Remington eventually paid the price.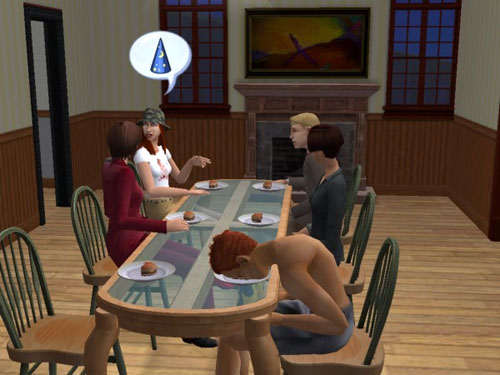 What happens when you neglect sleep for woohoo.
Remington eventually rose from his food and went to bed, and Melissa went and found Arcadia. But...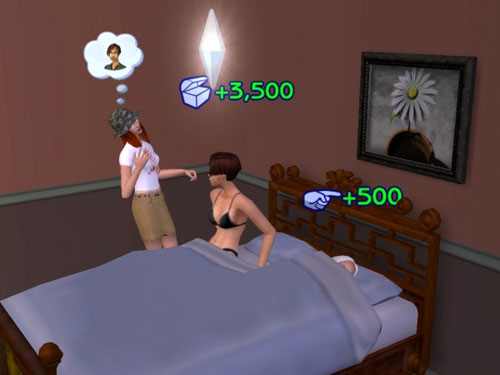 Sally was still around. She rushed in intending to slap someone, but was distracted by her attraction for Melissa.
Pictures of Melissa and/or Arcadia apologizing to and/or being apologized to by Sally perhaps to follow in some other thread. (Romance Sims are s-o-o-o much trouble! But we love them anyway.)
The Townie Project
Part 19: Bowling in the Attic
Joe Carr's working his way toward Business Tycoon. He's pretty close, but needs a fair number of skill points yet. In the mean time, keeping his aspiration levels up has meant buying the usual quite a bit of (expensive) stuff.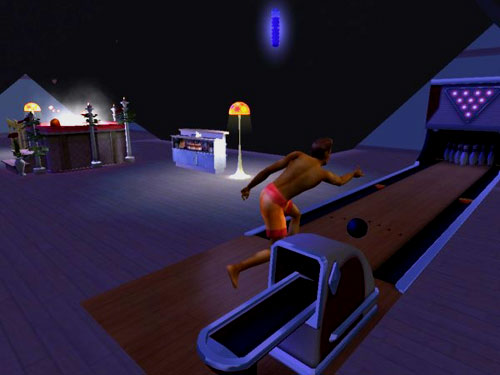 The new attic bowling alley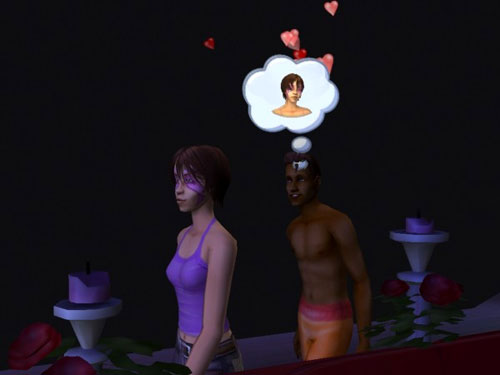 "Hey, Georgia, don't you want to come, er, bowl some more?"
The Townie Project
Part 20: The dating scene
Arcadia has been enjoying in-house dates since we installed NL.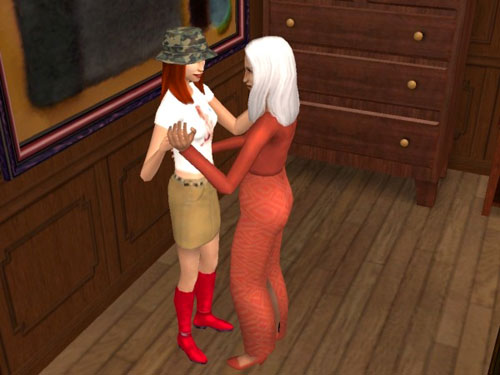 Slow-dancing with Sally.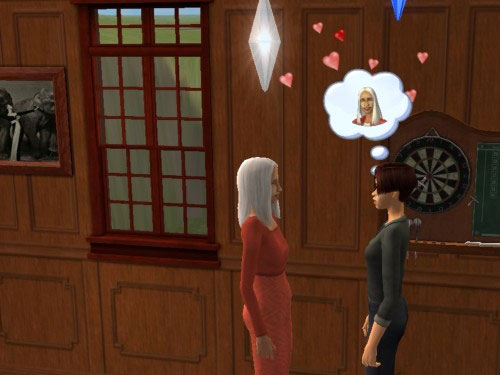 Intra-Casa dating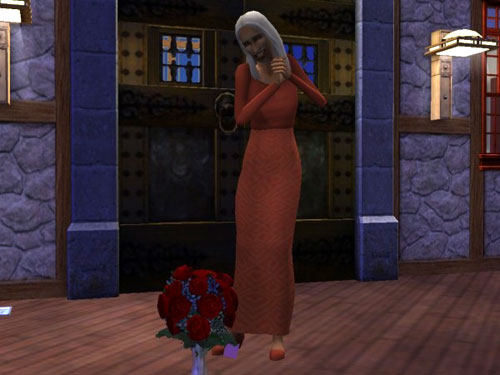 Another Dream Date
And that's all the Casa Townie updates for tonight. Playing that lot is so much work! But it's fun. (The congratulations and teasing and pillowfights and car-admiring and so on above were autonomous; the flirting and woohoo and dates were not.)