The Townie Project
Part 21: Remington is fed up
As we saw earlier, former pizza man Remington London has escaped some of the turmoil of having three Romance sims in one house by finding outside interests.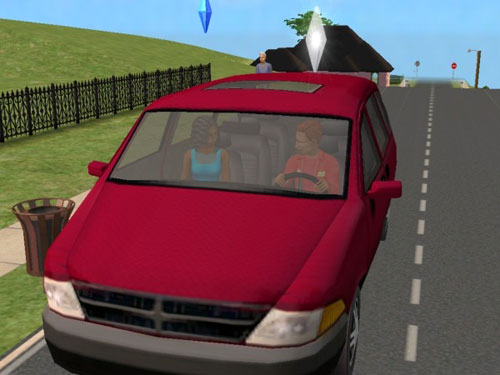 Remington and Ivy out for a spin.
But with Melissa (who would be jealous) and Arcadia (who he despises) both around most of the time, Casa Townie offers little chance to really get comfortable with Ivy. So Remington makes a Big Decision.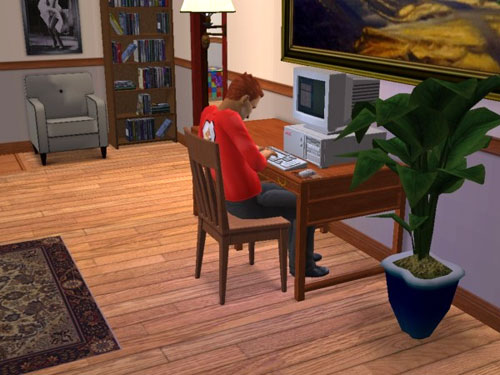 Neighborhood One Magical Building Faeries dot com.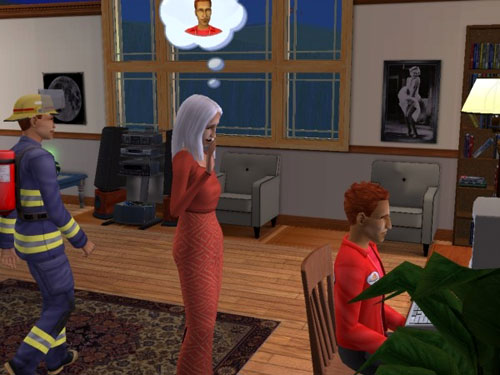 "Yeah, like you'll really miss me, y'ol' floozy."
Part 22: A painful goodbye
Various former Townies gathered around to say so long.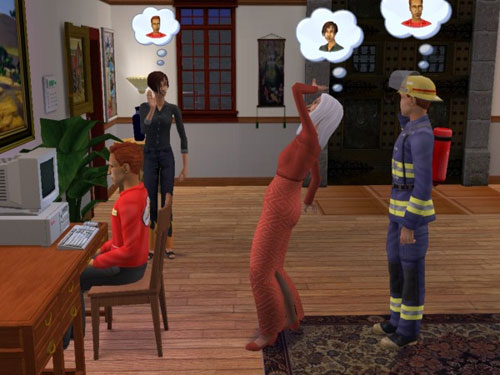 Arcadia is easily distracted.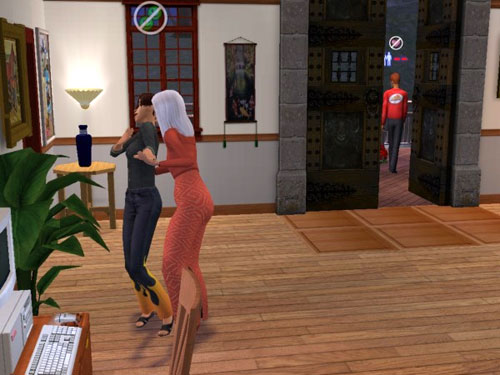 "Couldn't even wait until I was out of sight, could they?"