Sally and Brandon
Another little misunderstanding
A brief setback in Sally's quest, with 'way too many pictures.
One day at the Love Nest while Sally was renewing her relationship with the father of her children...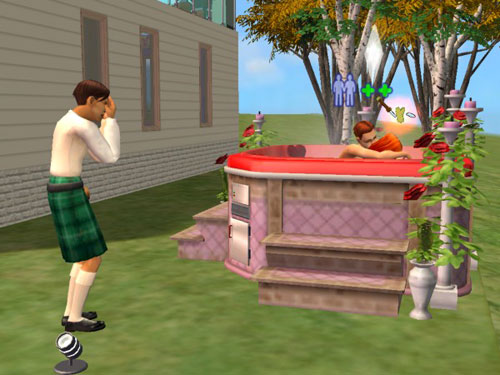 Caught again.
Mitch retired inside, and Sally invited Brandon into the tub for a talk.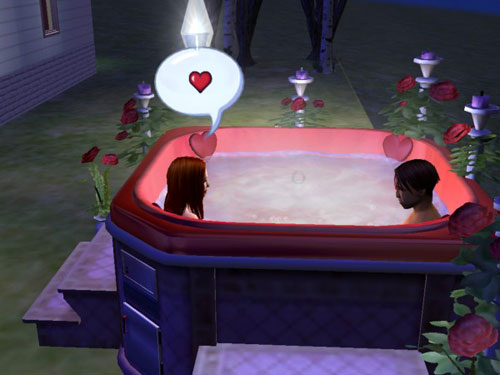 Talking about love in the twilight.
An egregious picture of Eleanor admiring Sally's ability to handle her lovelife.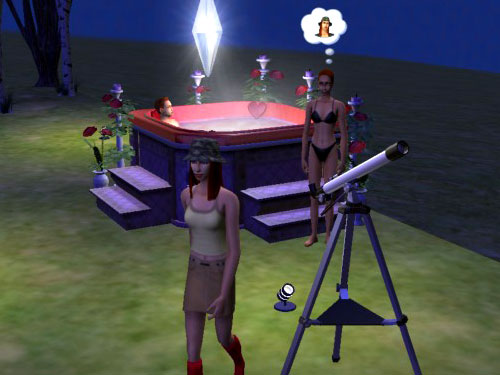 "That's my Mom."
When everyone had gone home, Sally thought about Brandon, and how to make him feel better.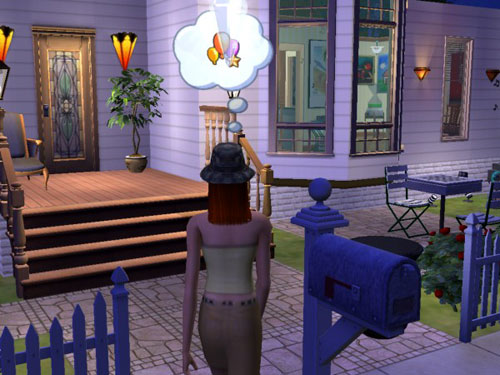 "Maybe a little Party for Two..."
The next day she put out a spread, and invited him over. Things started out pretty well.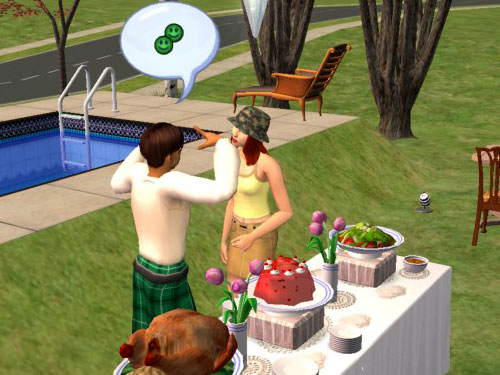 Talking about friendship
Sally even got out the Shades, which she doesn't usually have to use.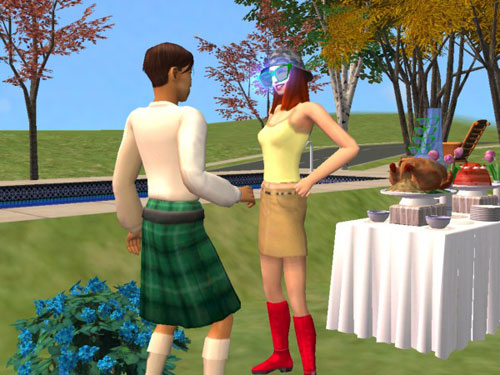 Ta da!
But things went wrong. Brandon was for some reason disgusted by Sally's Shade-enhanced Bust-a-Move, and Sally's attempts at conversation went badly.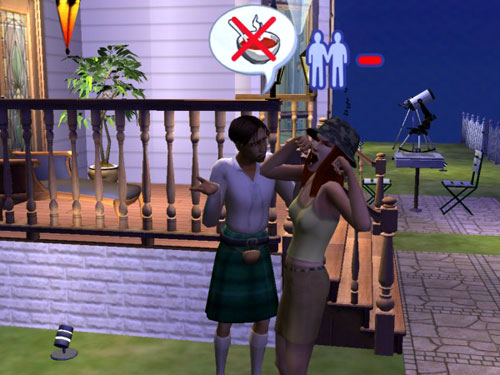 "La la la la la! I can't hear you!"
In the end, the "party" was a disaster.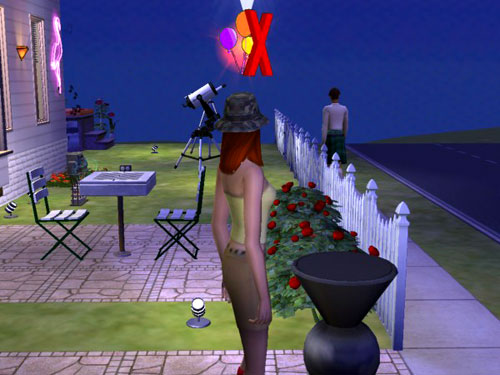 Ouch
Poor Sally
The next day she invited him over again, just informally; amazingly enough, he accepted.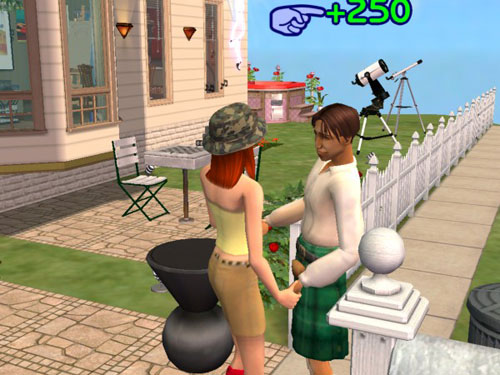 This visit went better.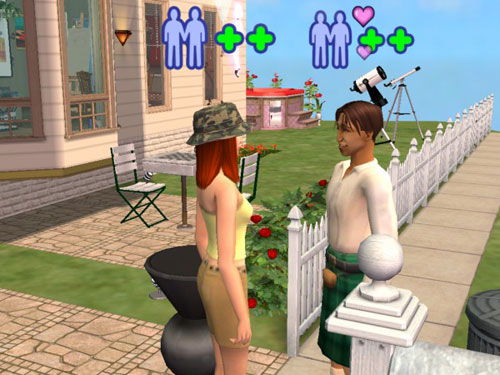 Much better.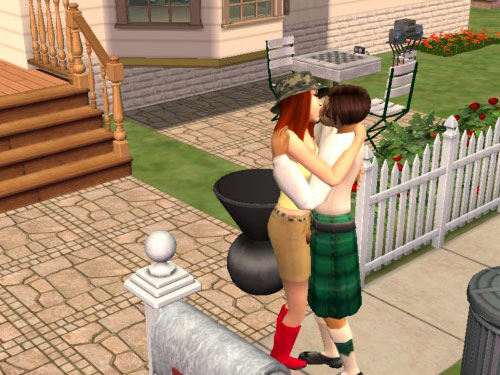 Much much better.
So things are happy again, Sally is all ready to get that twentieth love and go platinum, and she's seriously considering enclosing the hot-tub...