Randy and Regina
prologue
So I always say to myself "well, this story is so simple that I can just pick like one or two pictures to illustrate it" (for Randy and Regina's story, I thought at first that I'd just stick it as a posting-in-passing in the general Neighborhood One thread even). And then when I go through all the pictures for the relevant lot and time-period I end up with a couple dozen. Or in the case of Randy and Regina, twenty-nine...
(I could never remember Regina's last name, and the game doesn't seem to know it anymore (for a reason that will be evident by the end of the story). I think it may have been Tsvirkunov; but clearly she's not the same person as the Happy Valley resident of the same name. So we'll just call her "Regina".)
As we saw in Unsticking Jennifer, Randy London went to college shortly after Gina Raptor (because Gina wanted him to). He stayed good friends with Gina (mostly by telephone), and he got to know dormie Jennifer pretty well. But he and Regina were each other's favorites.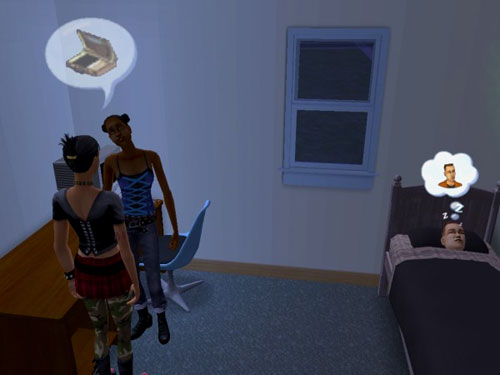 Girl Talk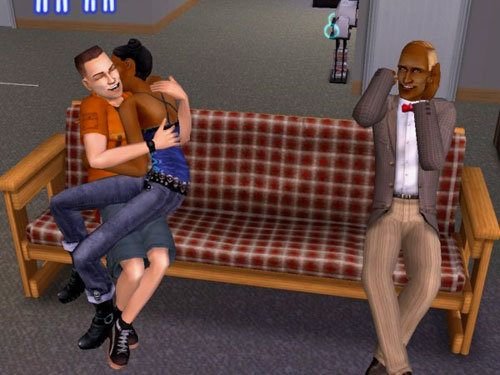 Boy-Girl Talk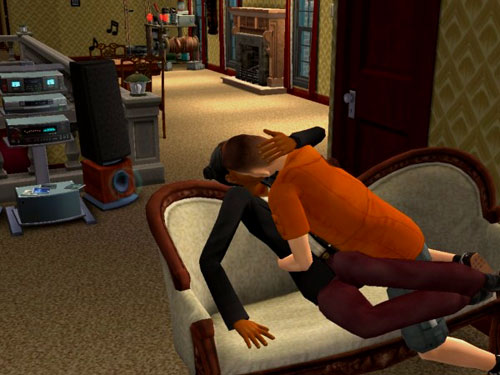 At the Landgrabb
Eventually Randy got tired of the clean-shaven and flat-topped look, and spent some time at the mirror.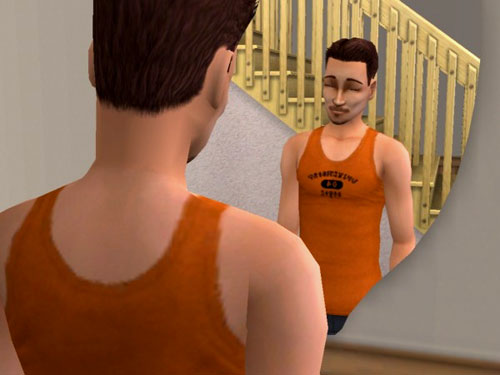 Very suave.
Regina apparently approved.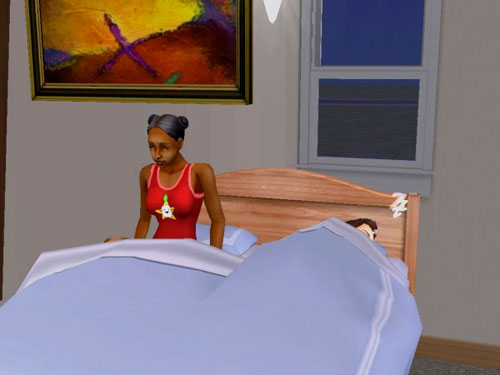 Morning already?
And Jennifer was all in favor.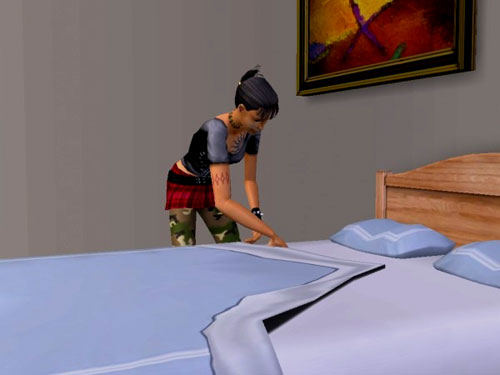 Smiling to herself.
Eventually it was time for that final final.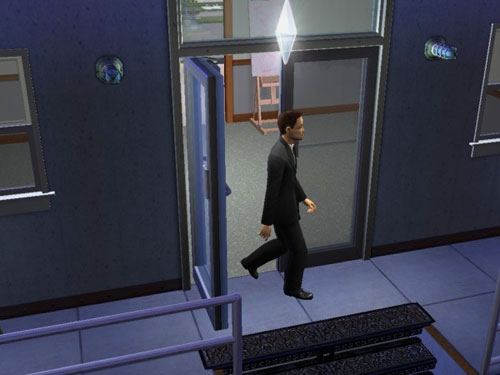 Sharp blazer, manly stubble, and all.
And then, calling the cab for back home.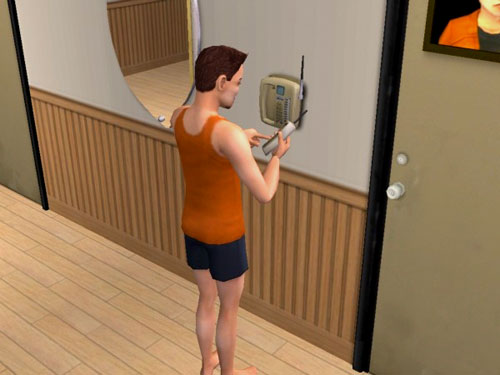 No time for parties!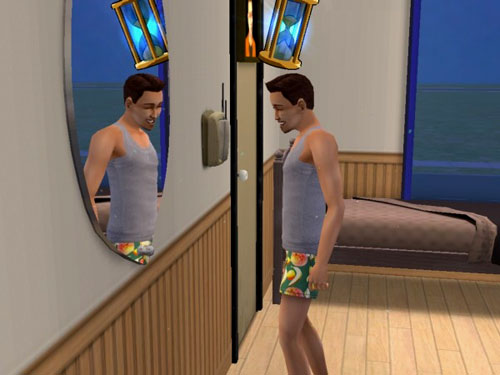 Adulthood is Manly.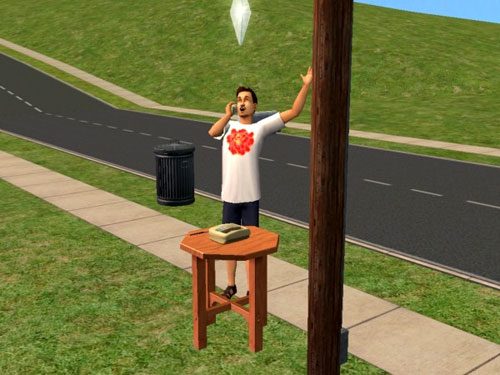 "The bus was right on time; come on over!"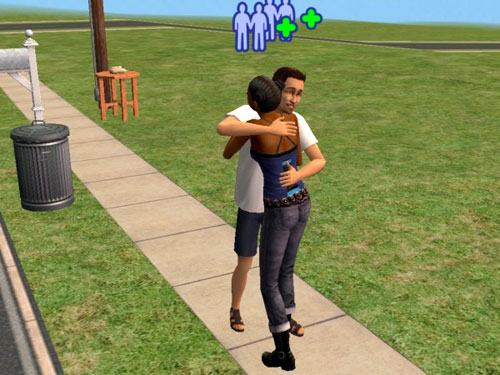 Starting life together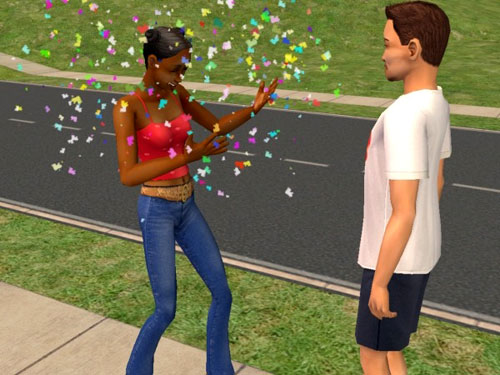 "Suddenly I feel so... mature. Let's start earning money!"
With their college savings (boy, do I envy Sims that little feature!) they bought a house on the north side of town.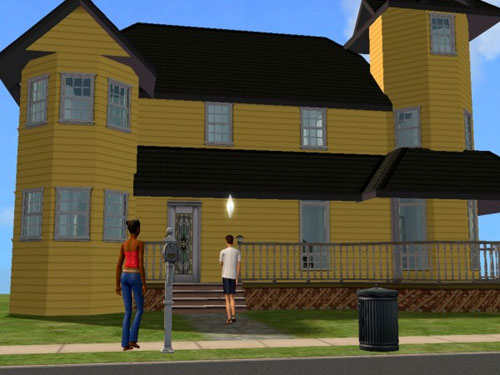 Taking possession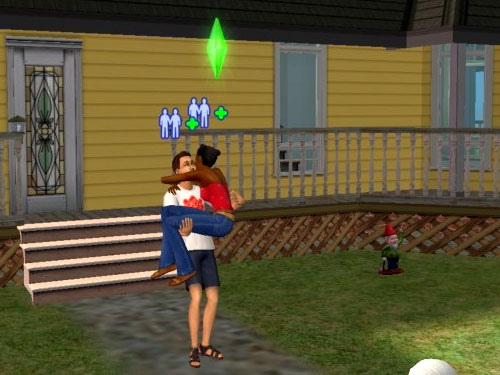 "Whee!"
And Randy had one more surprise.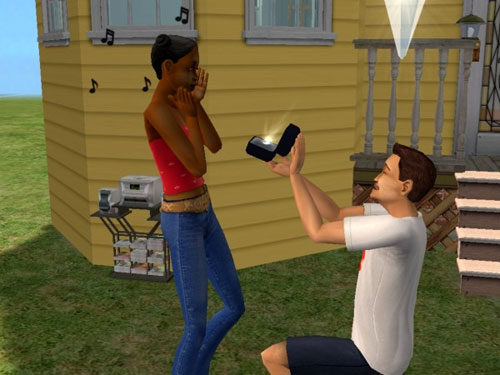 Regina was thrilled.
They agreed to marry once their finances were more secure. And Fortune sims set a high bar.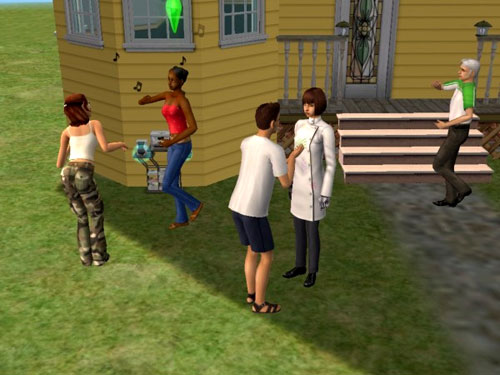 They soon met the locals.
Things were rough at first.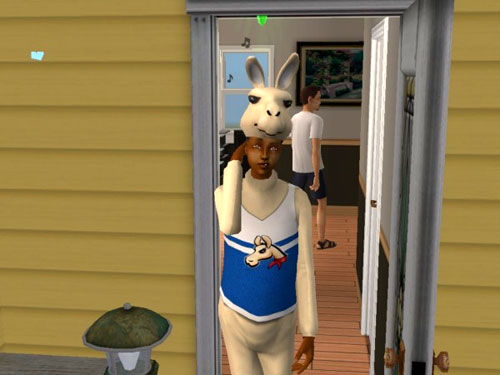 "This is not what I'd planned."
But they had each other.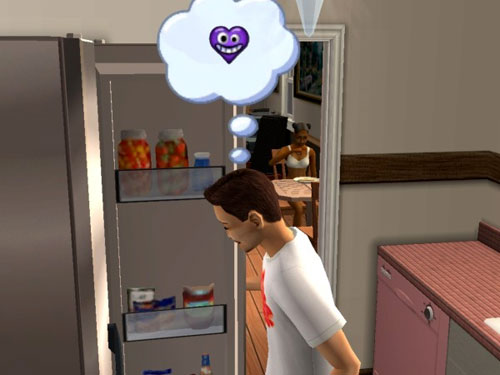 Randy in a good mood.
And a little help from their friends.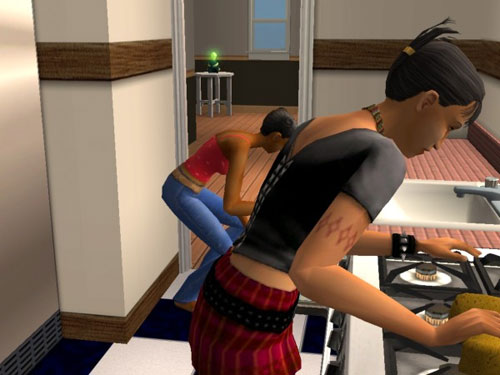 A visit from ever-helpful Jennifer
Eventually, after many happy but uneventful days (you don't need another dozen pictures of the occasional fire, parties, the couple skilling together, etc, etc), things came together for Our Heros.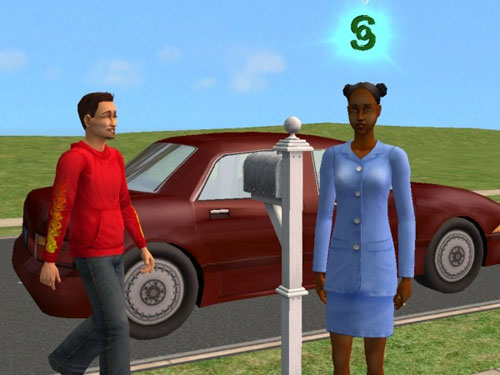 Some new clothes, a good job, more money...
...good friends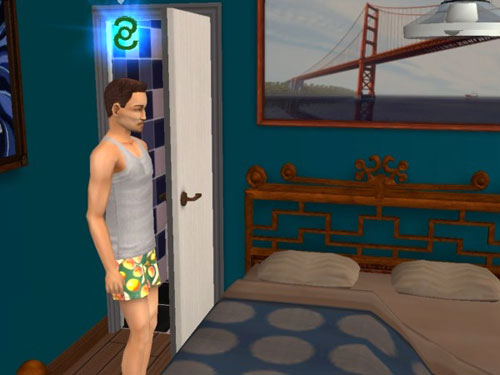 ...more money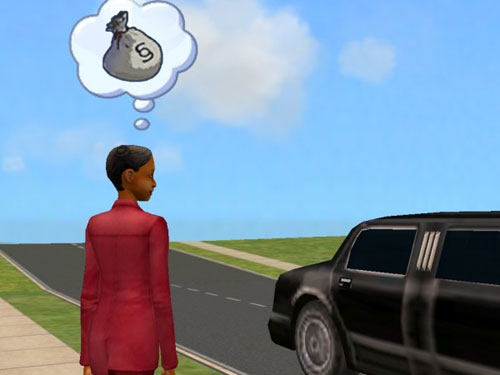 ...and of course, more money.
Eventually they decided that they were Well Enough Off, and began planning the Big Event...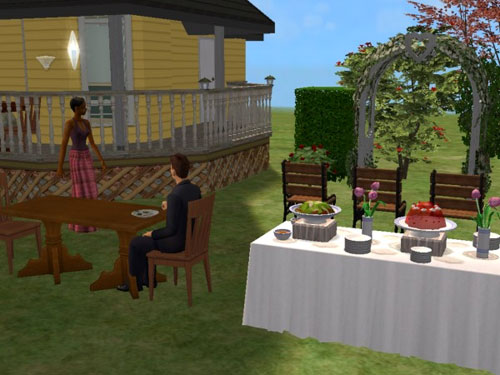 "I got the food all set up."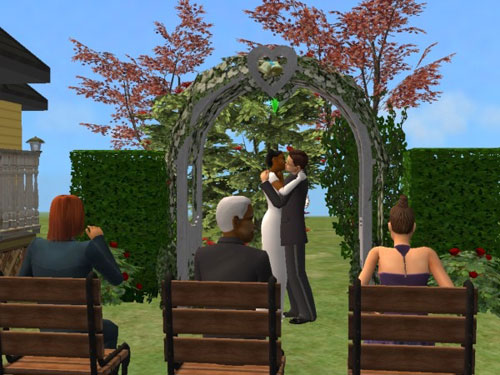 "We now pronounce us man and wife."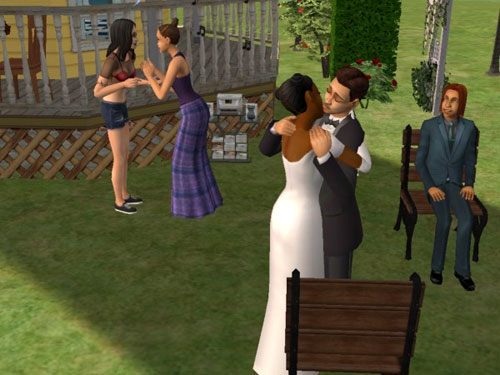 It was a rockin' party.
And a Roof Raiser it was indeed.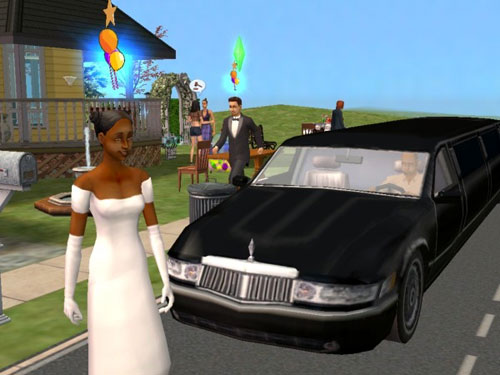 Then off on the honeymoon!
One last chore when they returned...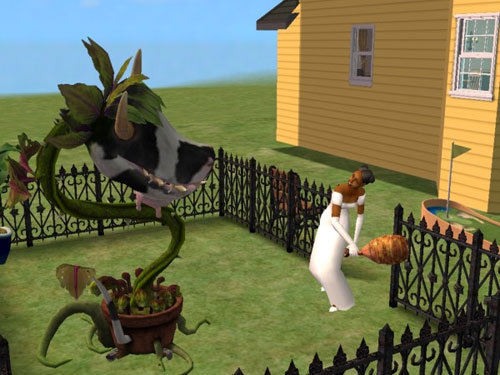 "C'mon, girl!"
...and then the traditional nuptial cuddle.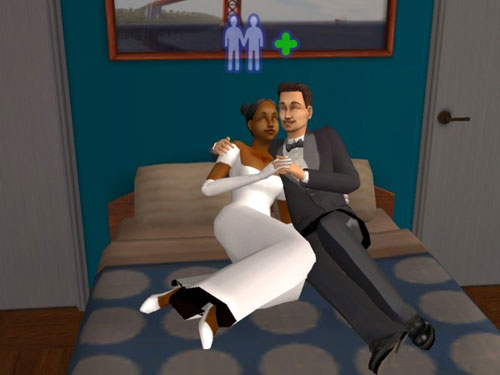 And so on.
So there we are: Randy and Regina's uneventful but heartwarming story finally posted, for no particular reason. I don't expect we'll hear a huge amount more from them unless they have a kid, or one of them has an affair, or they both make their LTWs and I decide to let them age and eventually pass on, or... *8)