Randy and Regina
prologue
So I always say to myself "well, this story is so simple that I can just pick like one or two pictures to illustrate it" (for Randy and Regina's story, I thought at first that I'd just stick it as a posting-in-passing in the general Neighborhood One thread even). And then when I go through all the pictures for the relevant lot and time-period I end up with a couple dozen. Or in the case of Randy and Regina, twenty-nine...
(I could never remember Regina's last name, and the game doesn't seem to know it anymore (for a reason that will be evident by the end of the story). I think it may have been Tsvirkunov; but clearly she's not the same person as the Happy Valley resident of the same name. So we'll just call her "Regina".)
As we saw in Unsticking Jennifer, Randy London went to college shortly after Gina Raptor (because Gina wanted him to). He stayed good friends with Gina (mostly by telephone), and he got to know dormie Jennifer pretty well. But he and Regina were each other's favorites.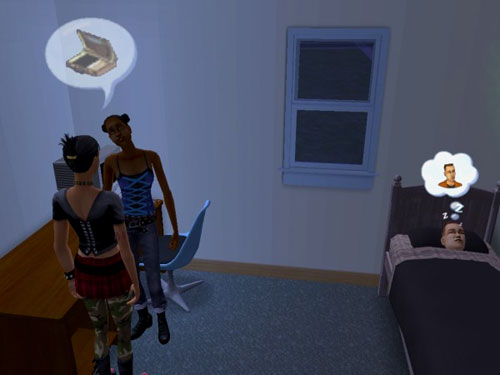 Girl Talk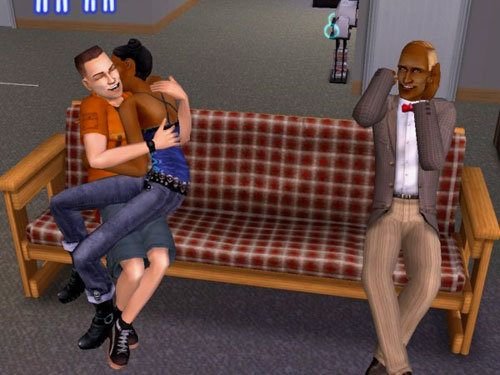 Boy-Girl Talk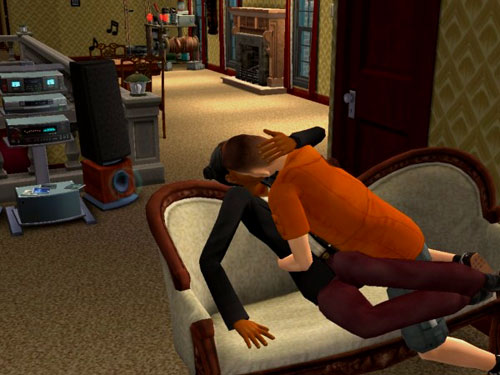 At the Landgrabb
Eventually Randy got tired of the clean-shaven and flat-topped look, and spent some time at the mirror.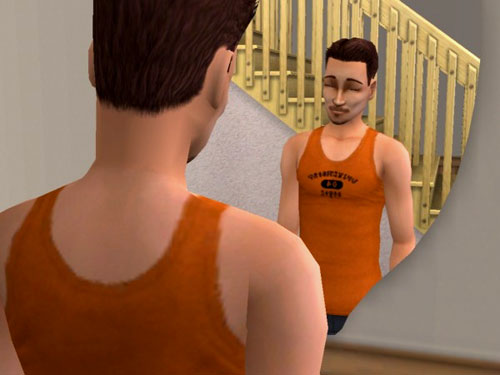 Very suave.
Regina apparently approved.