Jan and Jen Danvers
Into Childhood
Lots of random Danvers family snapshots, with no notable or unusual events of any kind!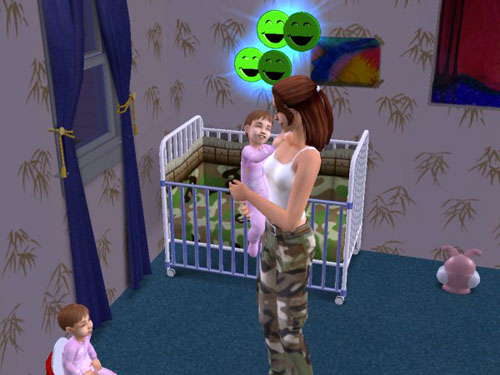 The twins Jan and Jen had a nice idyllic suburban toddlerhood.
They eagerly investigated the world around them.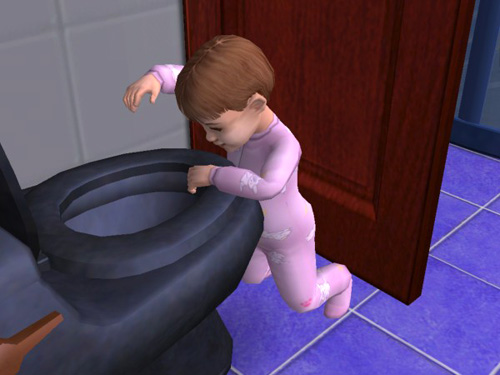 "What's in here?"
And together entered into the world of culture.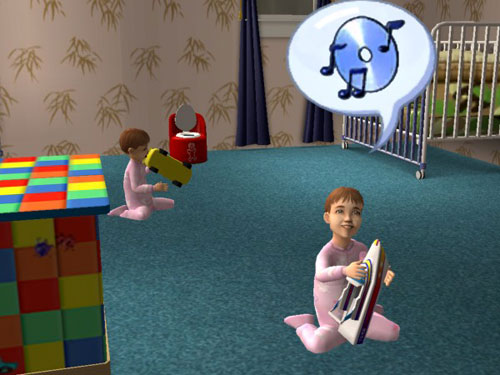 "Now Dark Side of the Moon; that's real music!"
The extended family taught them all the necessary life skills.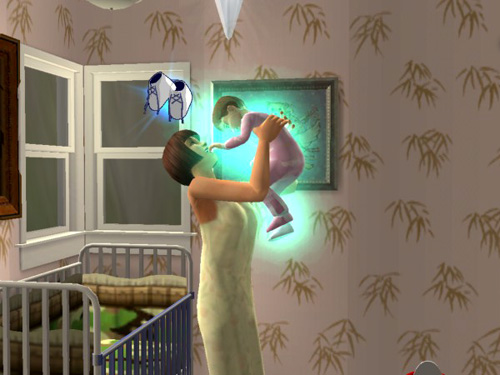 Whee!
Including friendship.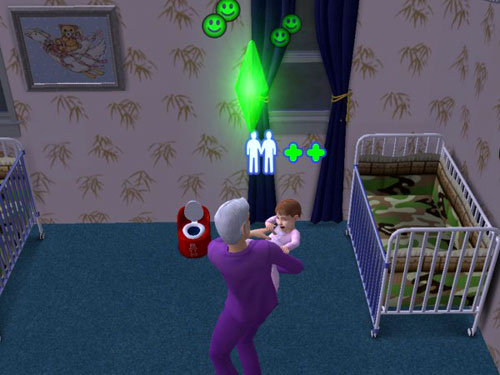 Awww...
Although Justin was a busy teenager, he also made time now and then to play with his tiny sisters.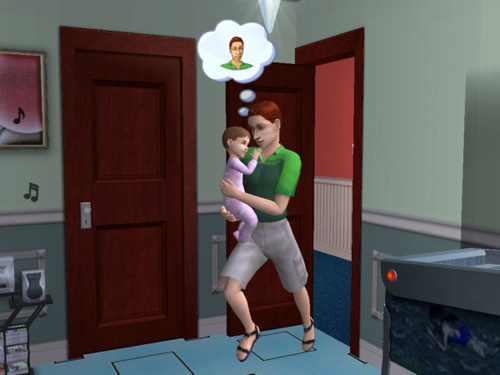 Whee some more!
The stay-at-home Family sims, John and his daughter Jane, were the twins' primary caregivers.