Brandi invited Peran Nolstovski over the other night, knowing that he'd been somewhat bored at the Zooms, and figuring that as a dedicated knowledge Sim he might fit well into the geeky (if sometimes also musky) atmosphere of Rooms to Let. They got on very well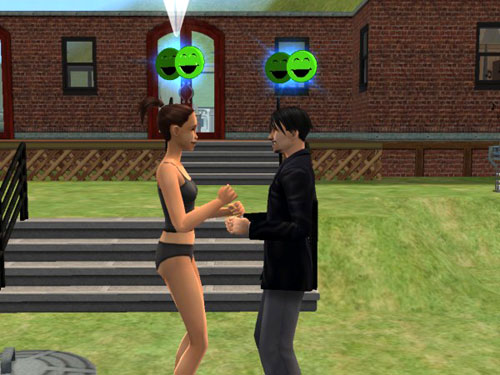 Best Friends.
and when Brandi asked him if he'd like to move in, he accepted immediately.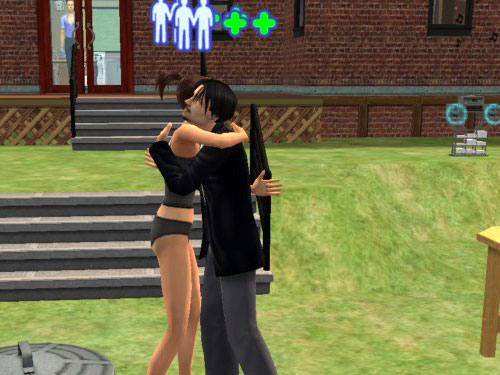 The new roomie.
He took the hitherto unoccupied south-west bedroom in Rooms to Let; here he is inspecting the setup of the especially studious corner: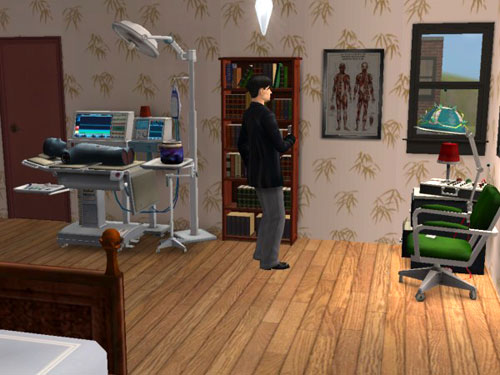 Very nice, very nice.
And here he is (looking quite the hunk) getting into bed in the more luxurious part: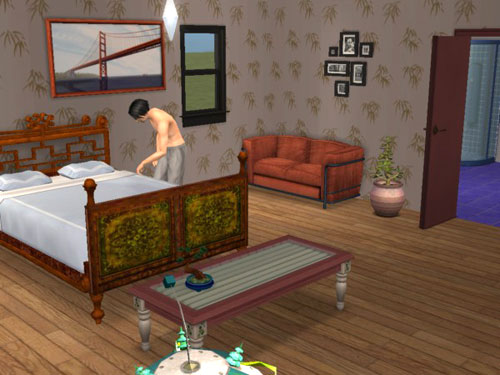 After a hard day of scholarship.
He greatly appreciates the willingnes of his new roomies to help him in his studies.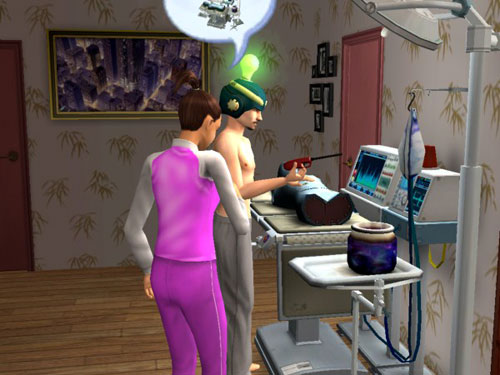 "Now the technique for extracting TV remote controls from the liver..."
And that's the latest news from both Peran and Rooms to Let (except for the story of how Taylor ended up temporarily as a Dinosaur cloner, and...). Expect more pictures of other things later on!
(Hm, these pictures don't really give the layout of the place; so maybe one more picture to come...)
Rooms to Let, aerial view
Just to lend some extra compre