More Damion and Lucy
1/5: Life together
Twenty or so pictures, documenting various significant events as Damion and Lucy's world-lines flow along together.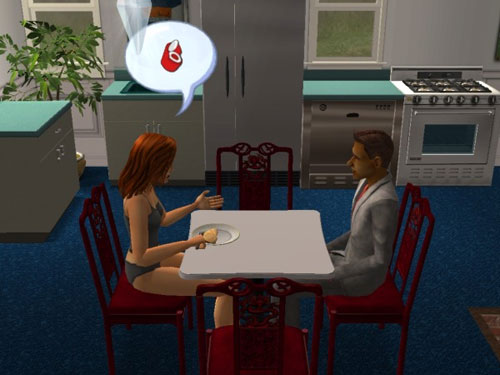 Potty talk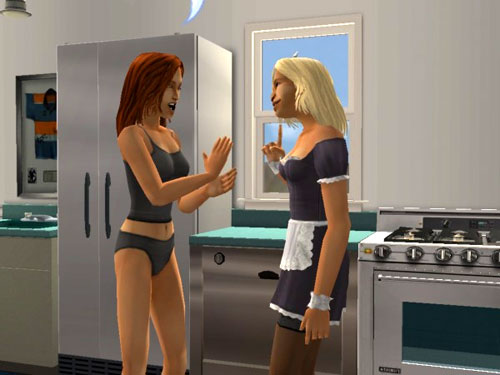 The new maid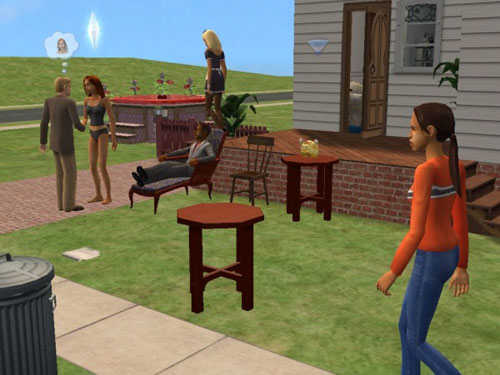 Meeting some of Damion's college friends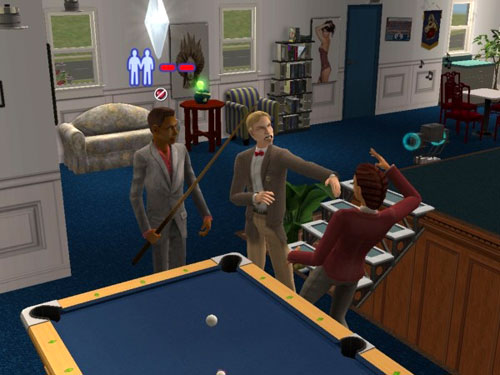 Dissension among the Professors
Cuddling on the bed that night, Damion whispered to Lucy, "You remember what we were talking about the other day?"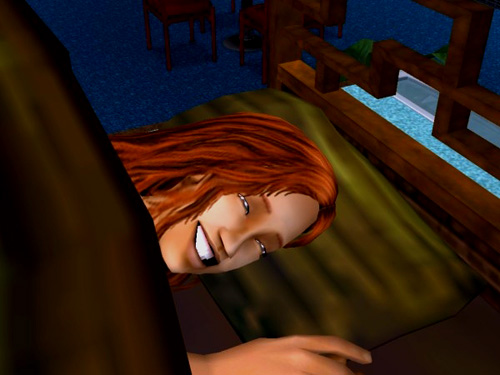 A happy woman
More Damion and Lucy
2/5: Happy Birthday, Damion!
The next day (or so) was Damion's birthday.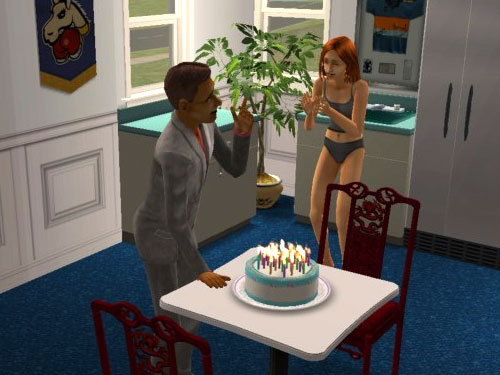 Make a wish!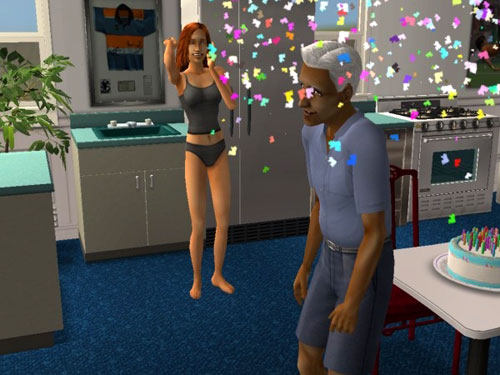 Confetti everywhere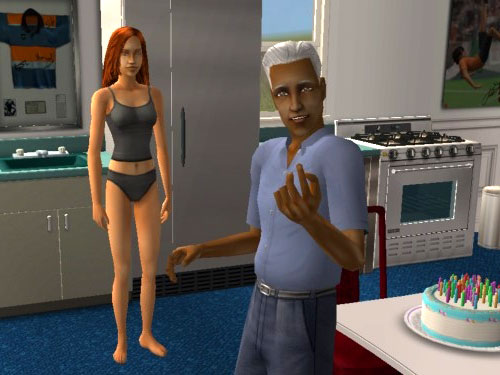 Hmmm...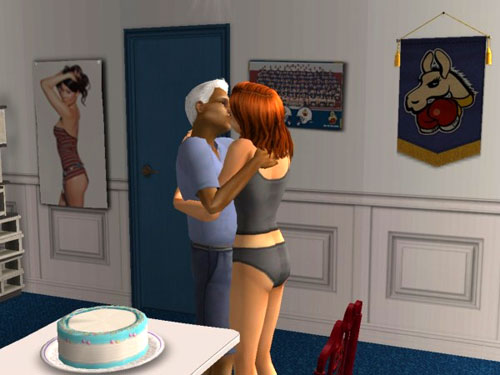 Lucy approves.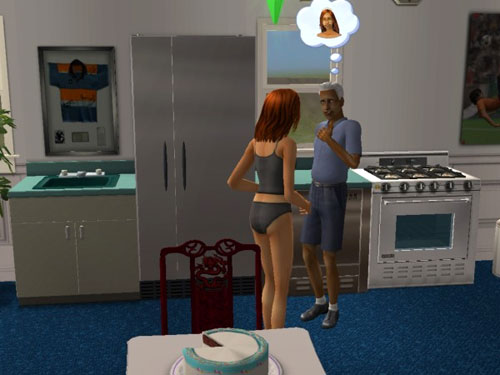 "You're hotter than ever, babe."
More Damion and Lucy
3/5: Interlude with random pictures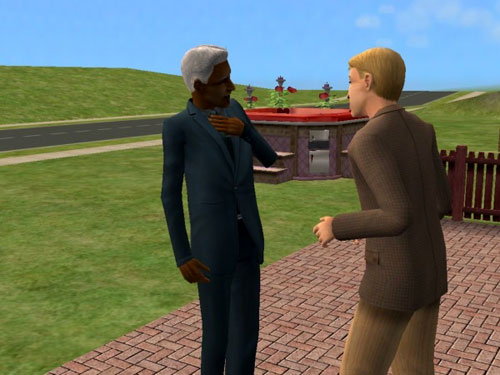 "You're hotter than ever, babe."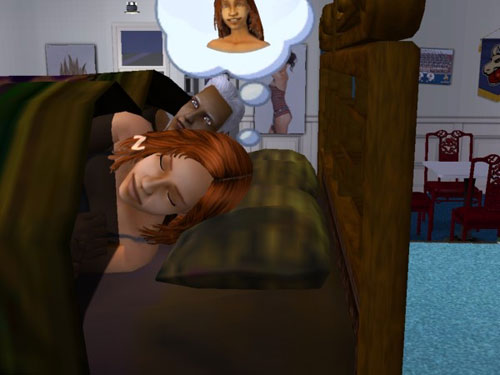 Admiring her as she sleeps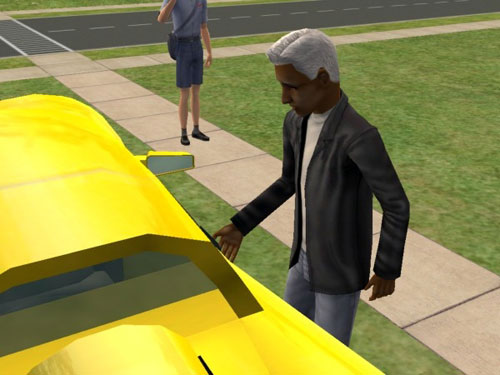 Off to work
More Damion and Lucy
4/5: Pop!
Remember that picture of Lucy smiling a day or two ago?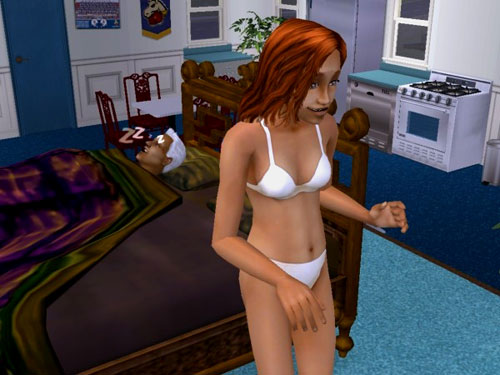 Pop!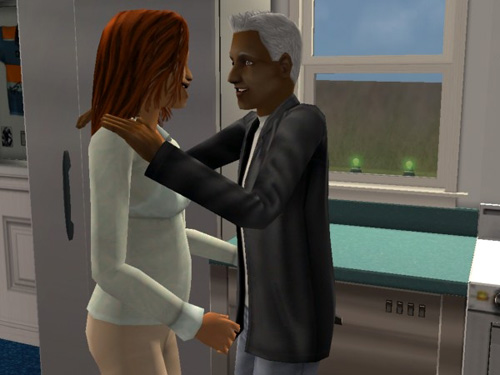 "Guess what, love?"
Lucy, natch, wanted to have a party to celebrate.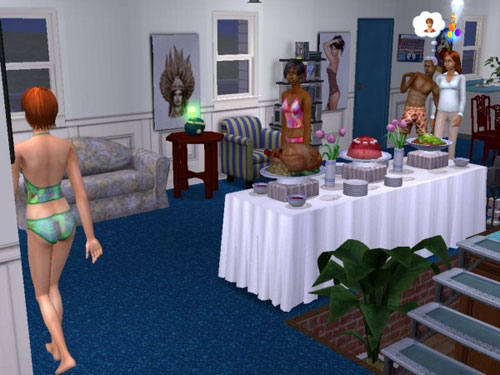 Another roof-raiser
More Damion and Lucy
5/5: And not only that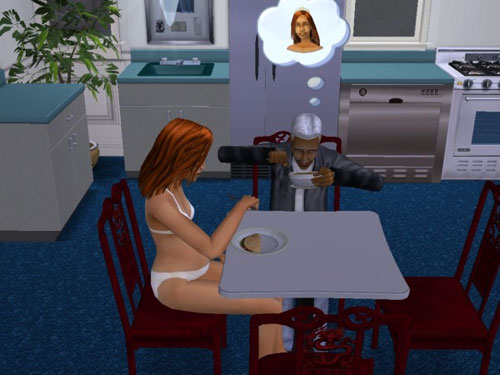 Damion is smitten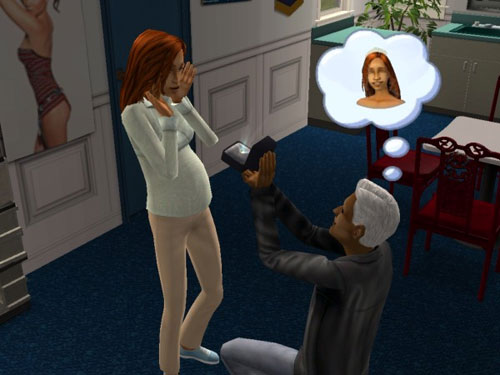 "Will you, urm, m-m-marry me?"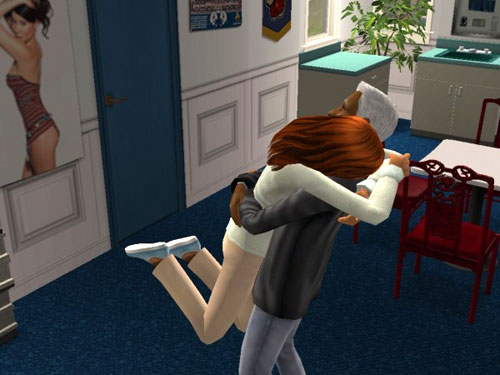 That'd be a "yes", then.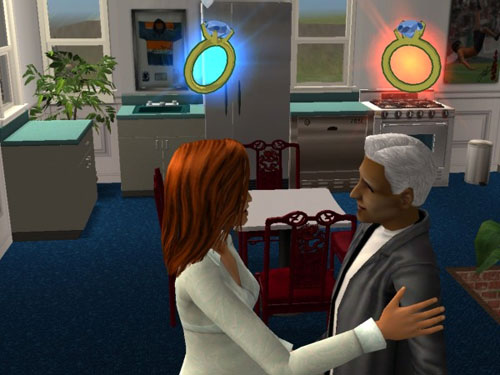 Misty different-colored memories.
So here are Damion and Lucy, engaged to be married and soon to be parents. Who would have thought?