Double Beds
Allegra and Castor
As prophesied, living arrangements in the Bright house involving the girls in single beds in one bedroom and Martin in a single bed in the other were short-lived. Allegra insisted on a room of her own with a double bed (she may be Knowledge rather than Romance, but she still has these Castor Nova related Wants), and Jane and Martin didn't put up much of an objection.
Allegra invited Castor over immediately to see the new arrangements.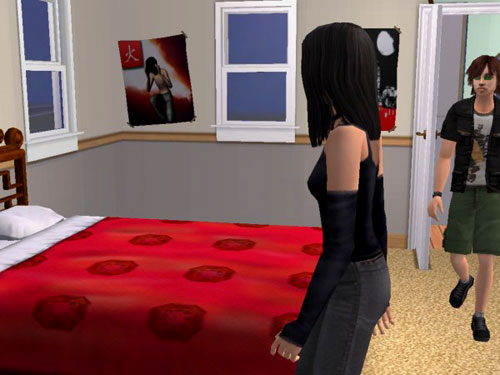 All red and black like.
The bed worked Just Fine.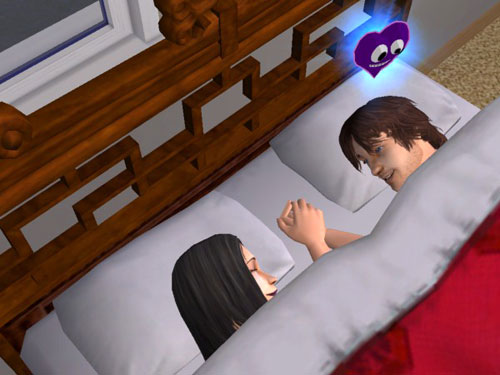 Goofy Purple!
For both purposes.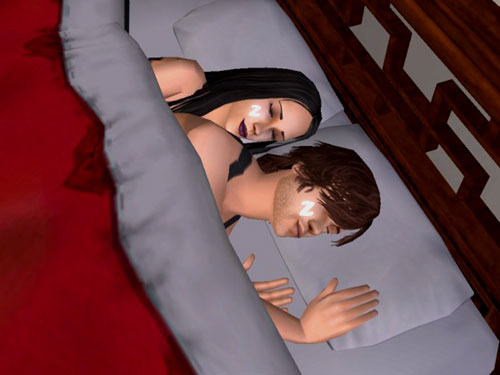 Awww!
A rather mundane pair of updates here, but I'm getting fond of this household, and wanted to Share. *8)
Double Beds
Jane and Martin
Over on the other side of the house, Jane and Martin were too busy and/or too tired to give their new bed a real workout.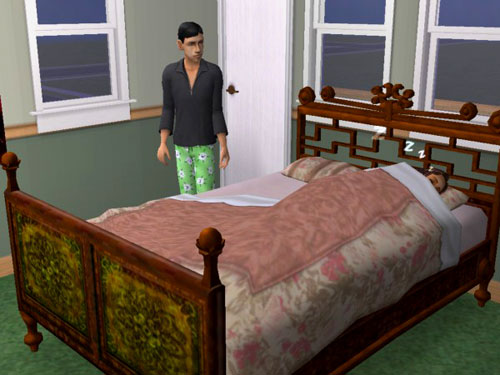 She was asleep by the time he was done studying.
(Jane picked the sheets; in fact they're the ones from her old bed.)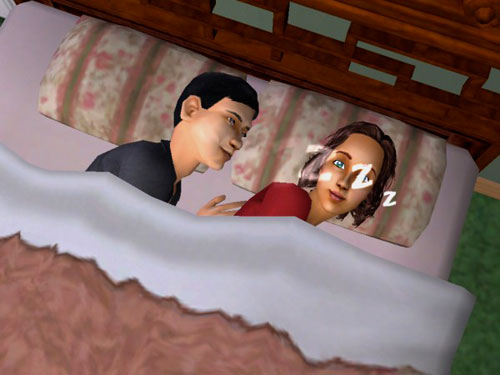 She didn't mind him cuddling in behind her, though.
And now everyone's Zzzing away...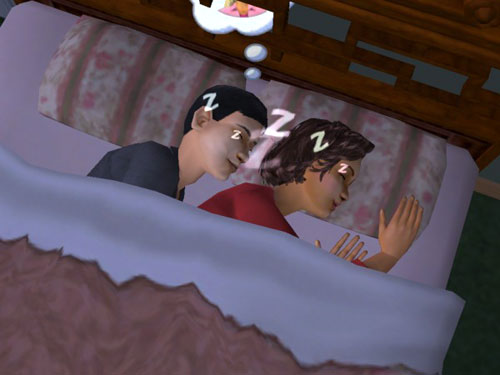 Awww again!
(Back in the dorms, Randy and Regina aso managed to fit a double bed into one of those tiny rooms; their dorm-mates probably roll their eyes when they see the desk and chair piled out in the hall to make room for it.)
And that's what my Sims are doing. How about yours? *8)